After leaving my hostel in Bangkok I took the MRT a few stops down to Hua Lamphong train station where most trains out of the city depart from. You don't get reserved seating or air conditioning in 3rd class (the ticket only cost 37p!) but with Bangkok being the start of the route I didn't have any trouble finding a seat next to an open window. Two hours went by quickly, people watching and exchanging a few words with the old chap sat next to me.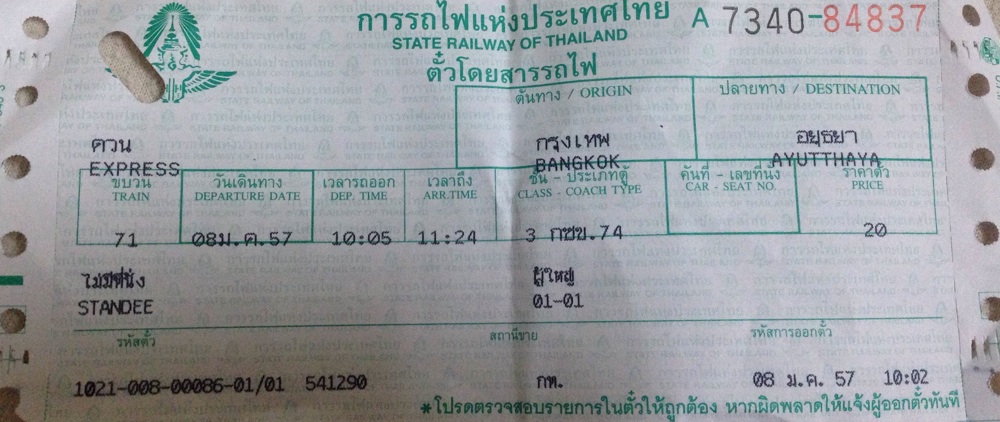 Ayutthaya was Thailand's second capital city and one of the world's largest at the time. Much of the city was destroyed by the Burmese and what remains now are ruins of temples and royal palaces.
Though the town isn't too big it's best explored by bicycle which I rented from my guesthouse. I spent a good day biking around and saw the majority of what there was to see. Each ruin had some information on its build, function and restoration work carried out which I won't bore you with, but the highlight is probably the famous (for Ayutthaya at least) Buddha head at Wat Maha That.
There is also a night market with a huge variety of food and while street food stalls are everywhere in Thailand, this was the first time I've seen sushi and Indian food. Some stalls have seating but I pieced together a meal from various stalls, got a moto back to my guesthouse and used the common area.
More Ayutthaya photos on Flickr.