Mumbai, formerly Bombay, was my first stop of a one-month trip in India. It's the country's largest and most cosmopolitan city, as well as one of the greenest and cleanest.
I was staying in the Andheri district around 45 minutes from the main tourist sites in South Mumbai so my first real experience of India was on the "locals" – Mumbai's commuter trains.
Even outside of peak hours the trains are packed and they only stop at stations for 10-15 seconds, causing a scene of total pandemonium. People still jump on and off the train before it has fully stopped, but thankfully the practice of train surfing - sitting on the roof - was banned outright in 2010.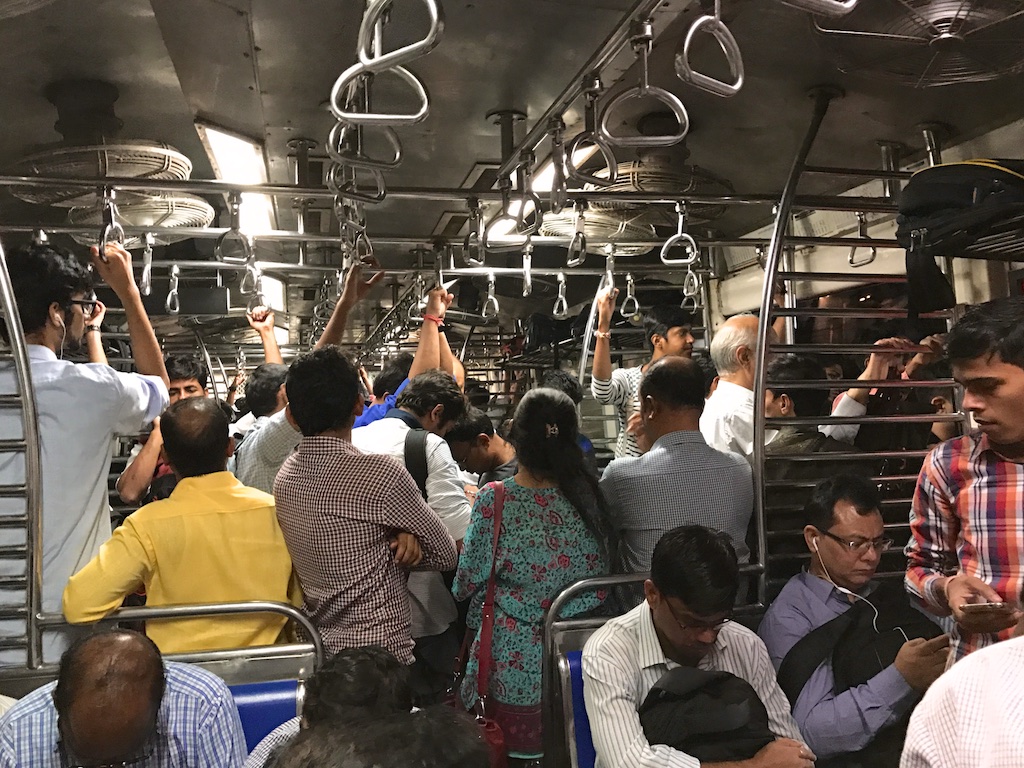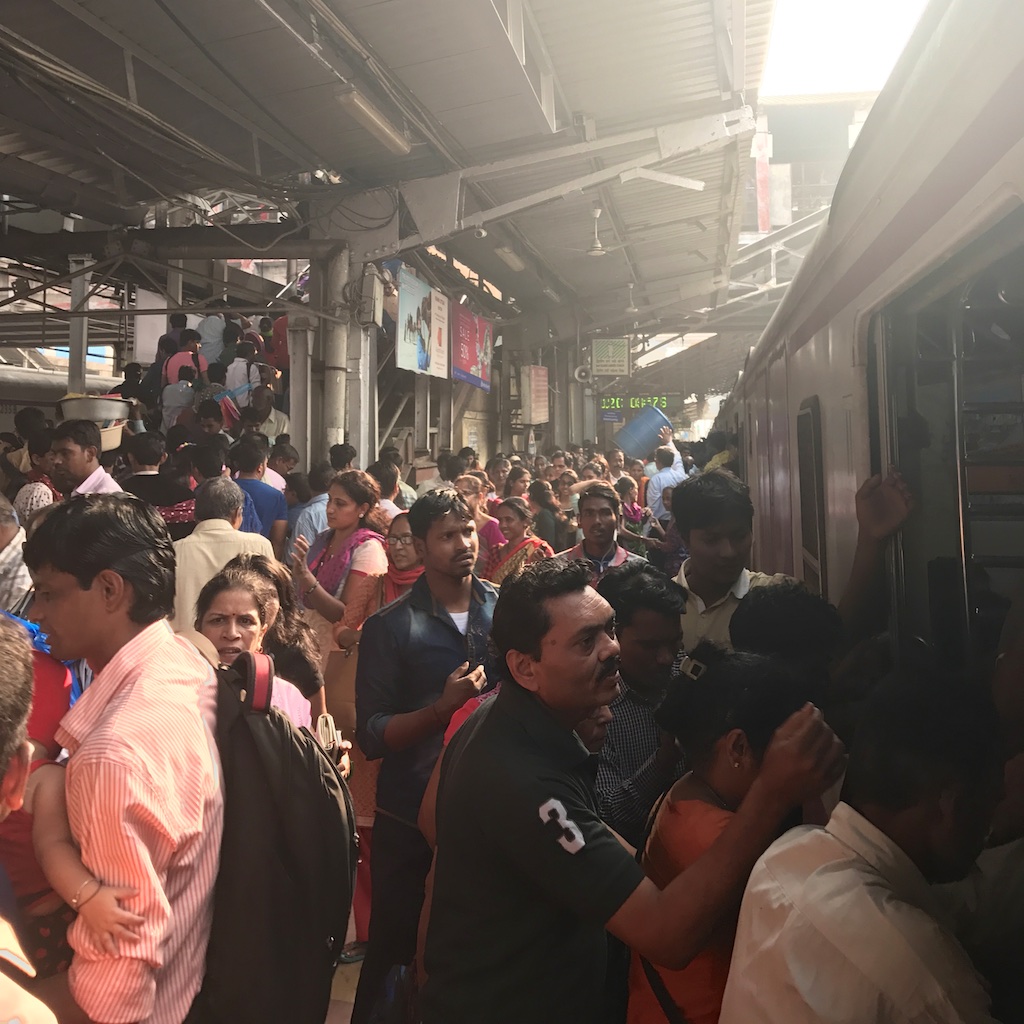 The Western Rail train terminates at Churchgate where a station has stood since 1870. That history is evident as soon as you step outside with plenty of Colonial buildings dotting the area complete with a clock tower that looks like its been plucked from an English village.
This continues right out to the Gateway of India, built to commemorate the visit of King George V in 1911. It's also through this gate that the last British troops left after India gained independence - quite classy, if you ignore the prior hundreds of years of occupation and partition.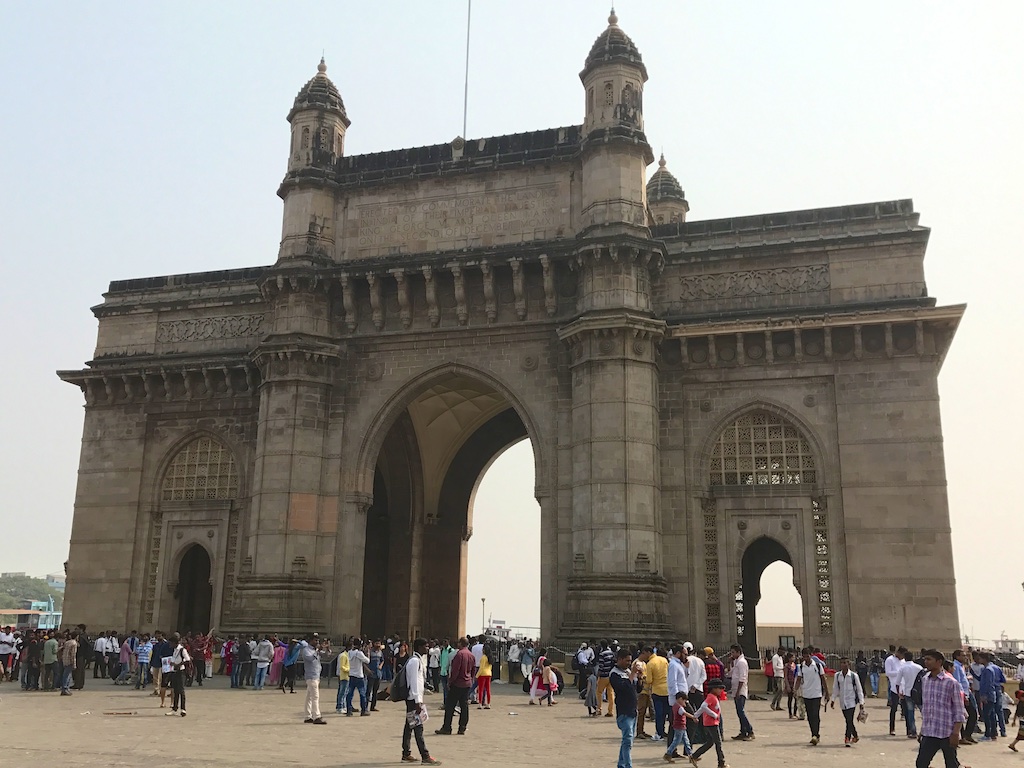 Gateway of India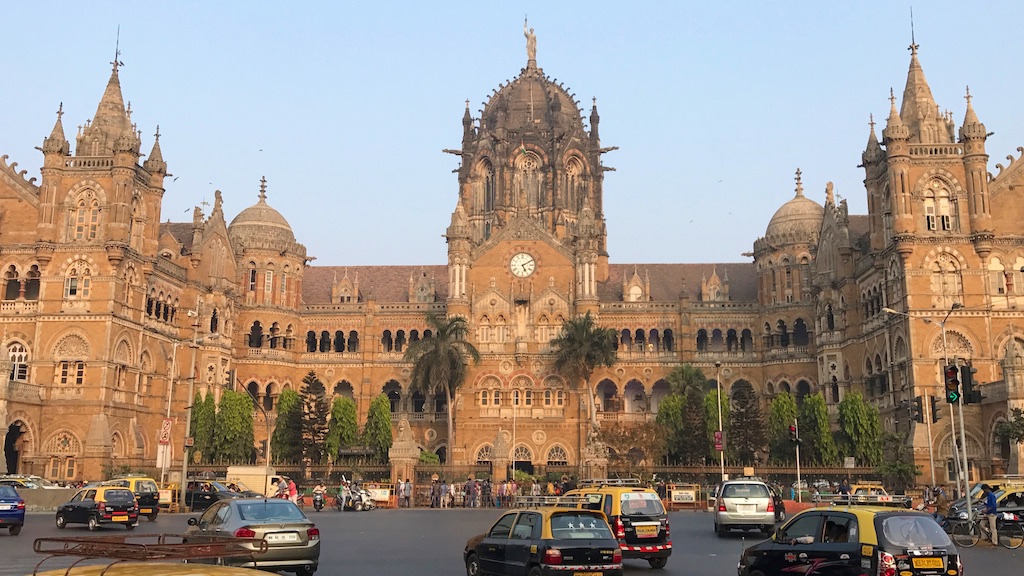 Chhatrapati Shivaji Terminus, formerly Victoria Terminus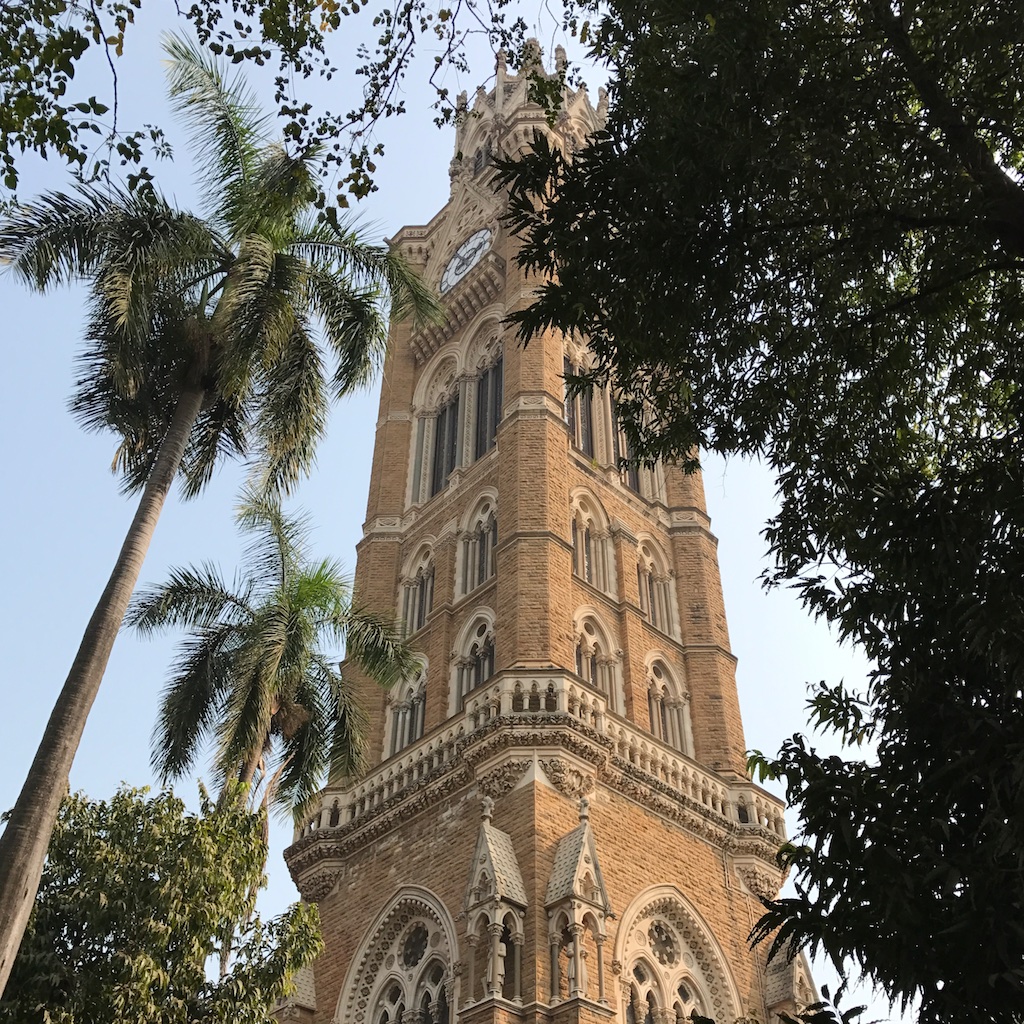 I got to have a peek inside the members-only David Sassoon library (thank you, nice manager!) and a couple of other buildings but ultimately wondering around the streets gives you a far better picture of Mumbai. There are street stalls for anything you need, food and drinks - standard for Asia - but also phone calls, photocopying and the most unexpected, typewriting. It's a fascinating way to see the city although often it leads to more questions than answers.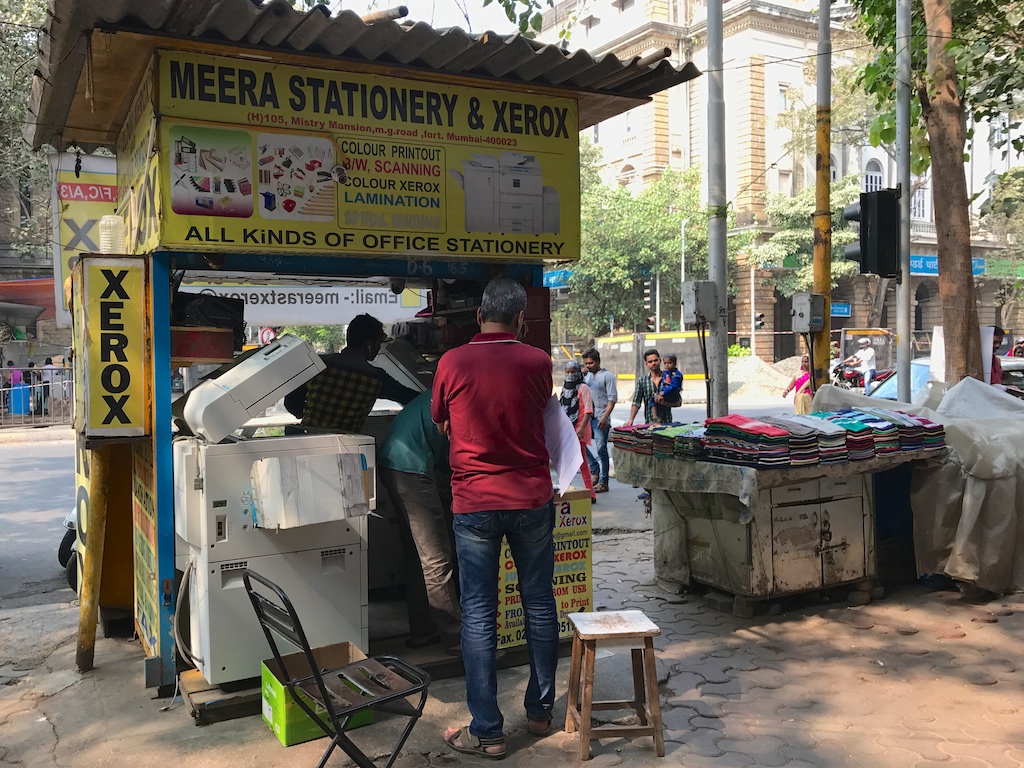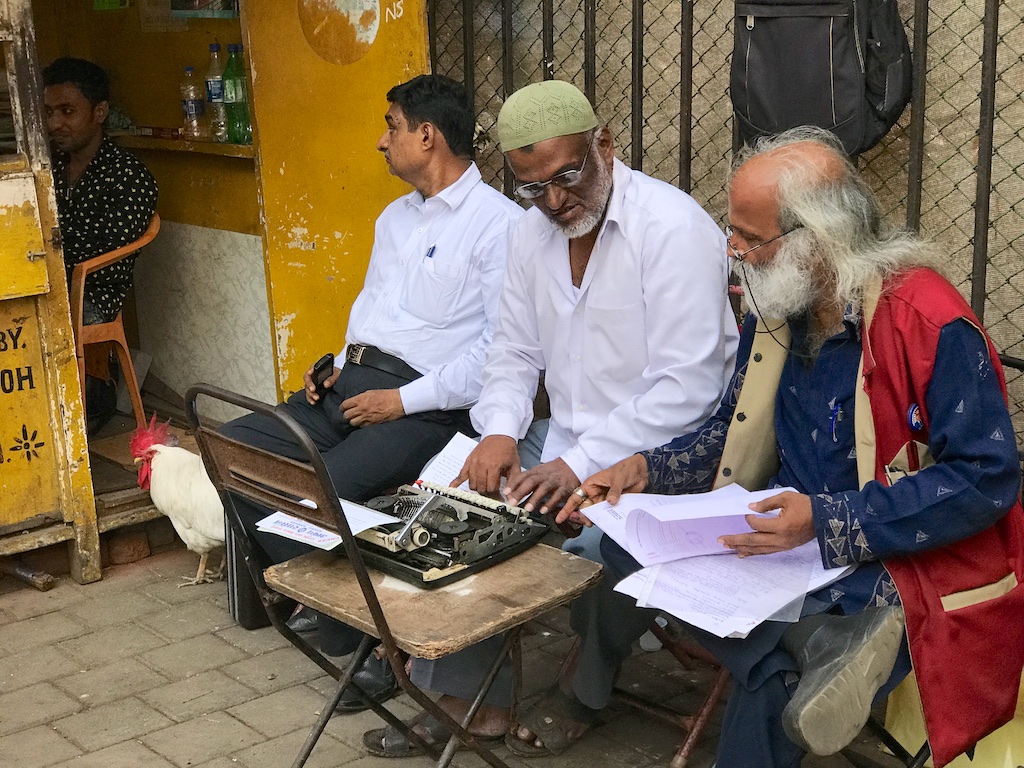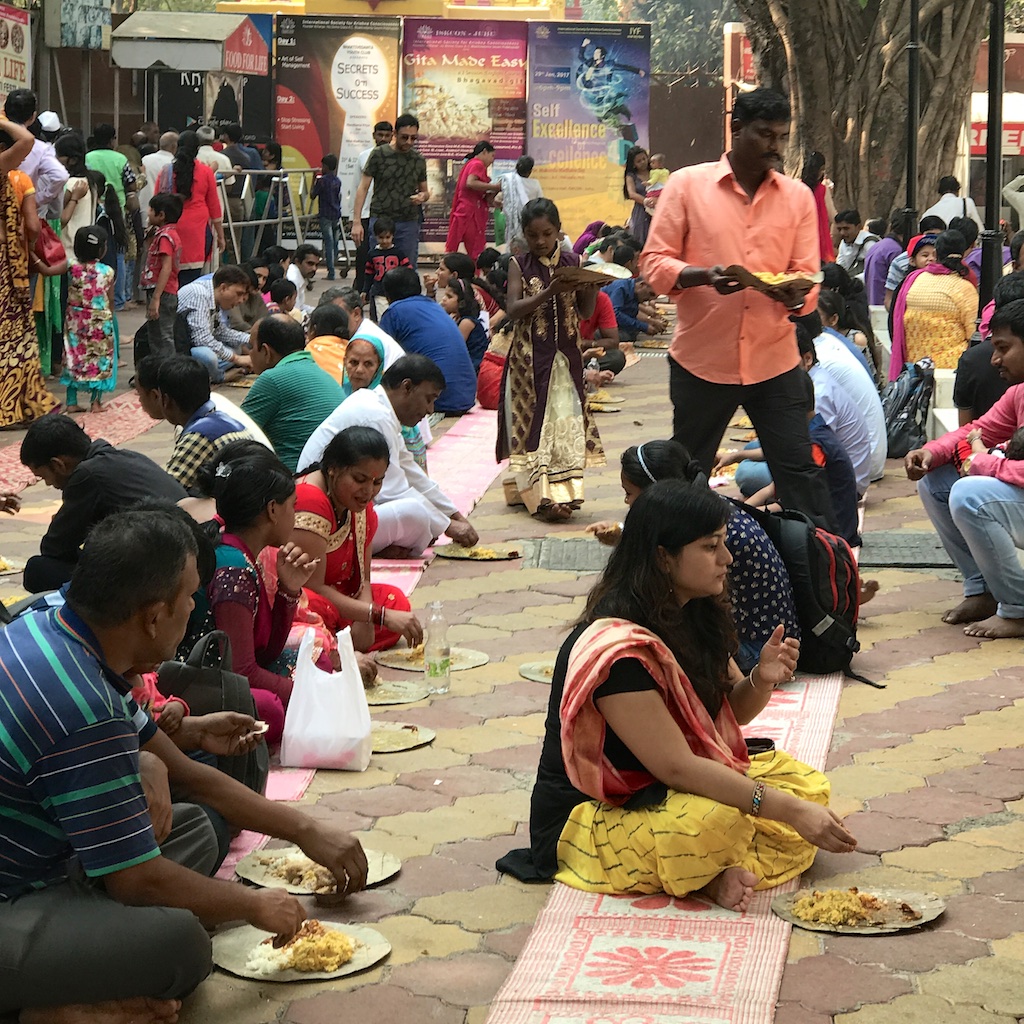 Free meals dished out at an ISKCON (Hare Krishna) temple
Dhoby Ghat is a noteworthy stop being the world's largest open air laundry. The viewpoint, just a railway bridge next to the roadside, only shows one small section but 5000 Dhobys (laundrymen) and hundreds of families work there each day for up to 16 hours.
It might be surprising then that high-rise apartments are being built right next to the laundry, but there is a mix of rich and poor all over the city. A ten minute walk from Dhoby Ghat is an upmarket shopping centre. You see people working on laptops and iPhones in a Starbucks directly behind a road where street kids play on mounds of rubbish. And in one case, a woman defecating in the street right across from a spotlessly clean KFC (with free toilets, I might add).
Maybe the last example is a rarity, I don't know, but it shows there is no divide between rich areas and poor areas. It's just one big jumbled mess.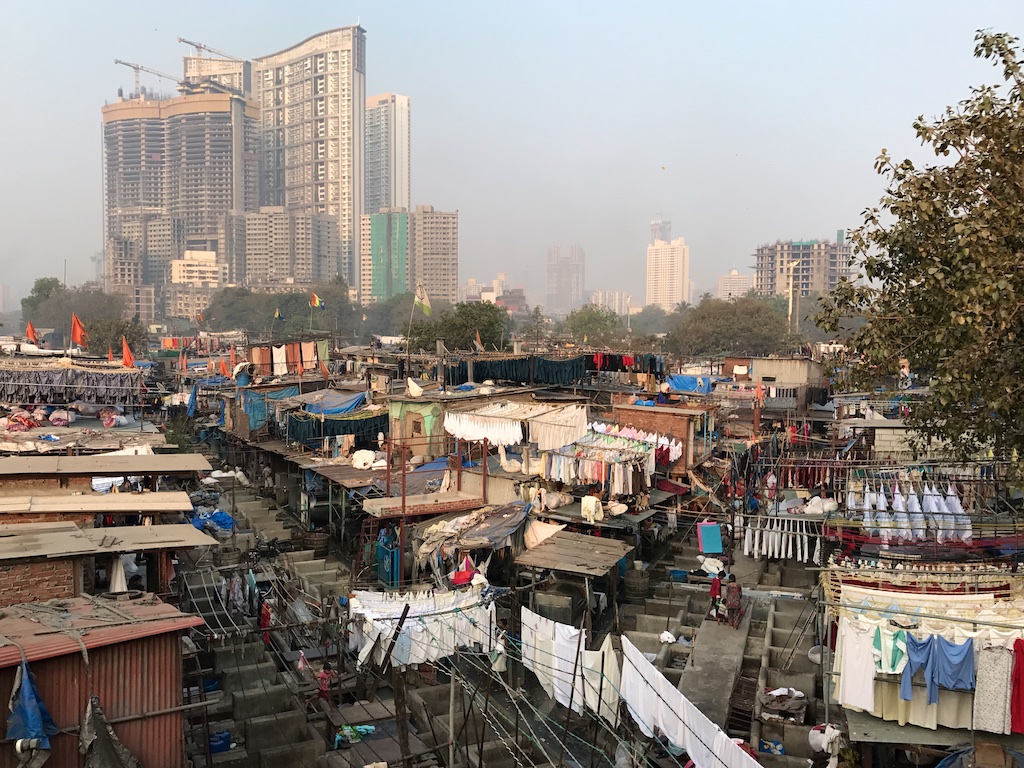 Dhoby Ghat
But all things considered, and I write this a couple of weeks later from further North, Mumbai is a good introduction to what India has to offer - both good and bad. My next post will be on a few different stops in the state of Rajasthan.
---