While flying Etihad to India I took the opportunity to stopover in Abu Dhabi, my second visit to the United Arab Emirates after Dubai.
Though the capital city it's smaller and less developed than Dubai. Most journeys are done by taxi and attractions can be far apart which isn't ideal on a backpacker budget. While there is a bus it requires a prepaid card which can only be bought and topped up from specific places - all of which I'd have needed a taxi to get to anyway.
Many parts of the city are very walkable though, particularly the Corniche which runs down the coast of the main island and has parks and cycle lanes. I'm told it's busy in an evening but in the daytime it felt like I had the place to myself. There are also numerous malls dotted all over the city which were surprisingly quiet.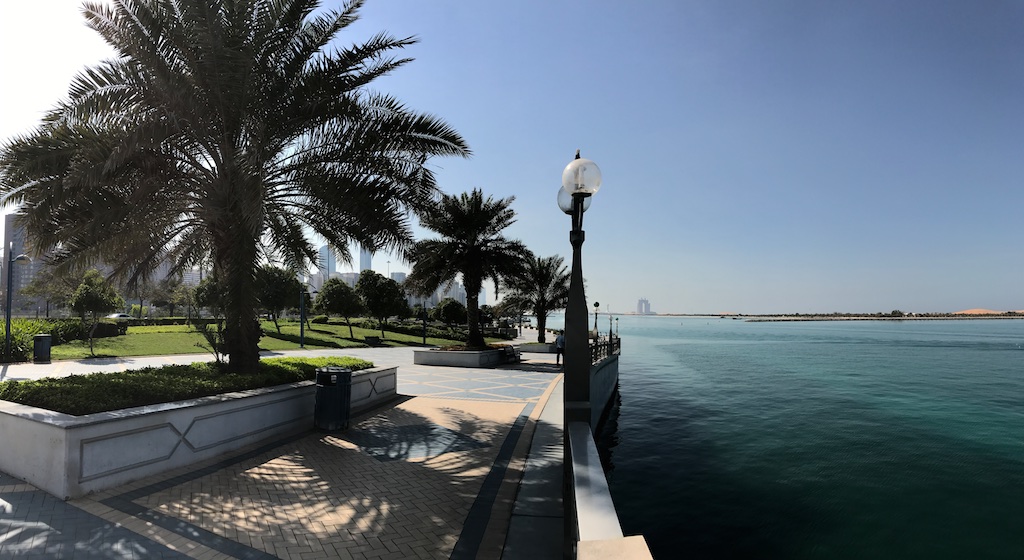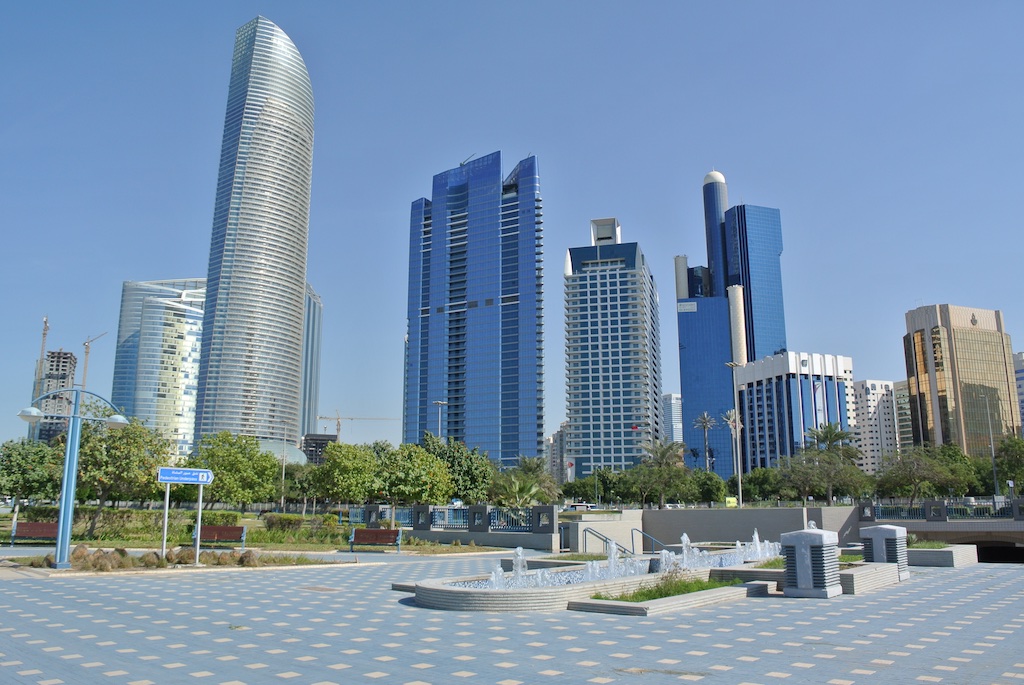 The desert safari is one of the main tourist attractions in the UAE and for good reason. After a hotel pickup you're driven for around an hour to the edge of the desert which seems to appear out of nowhere.
After a short ride we stopped to let air out of the tyres before the dunes for better traction. We also joined up with a bunch of other SUVs which travel in convoy in case anyone runs into trouble.
I lost track of how long we spent dune bashing but it was worth the stopover just for this alone. Some of the drops are enormous and while I don't really get car envy anymore, the Landcrusier we were in was awesome. Everyone in it regardless of age was giggling like a child and as a bonus, you could hear the same from the other SUVs across the driver's radio.
After a brief stop at a camel farm we arrived at a compound of sorts. Over the course of a few hours there was Arabian food, a belly dancing show, falcon flying, shisha and sand boarding.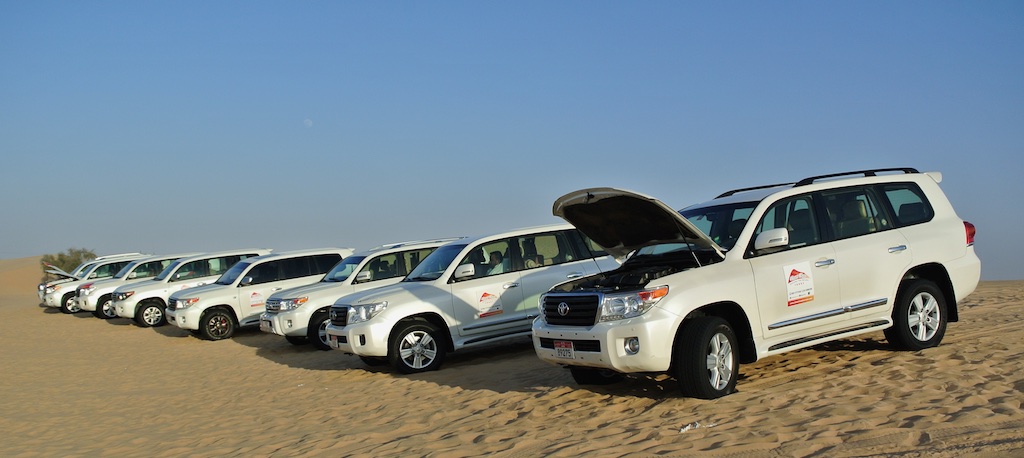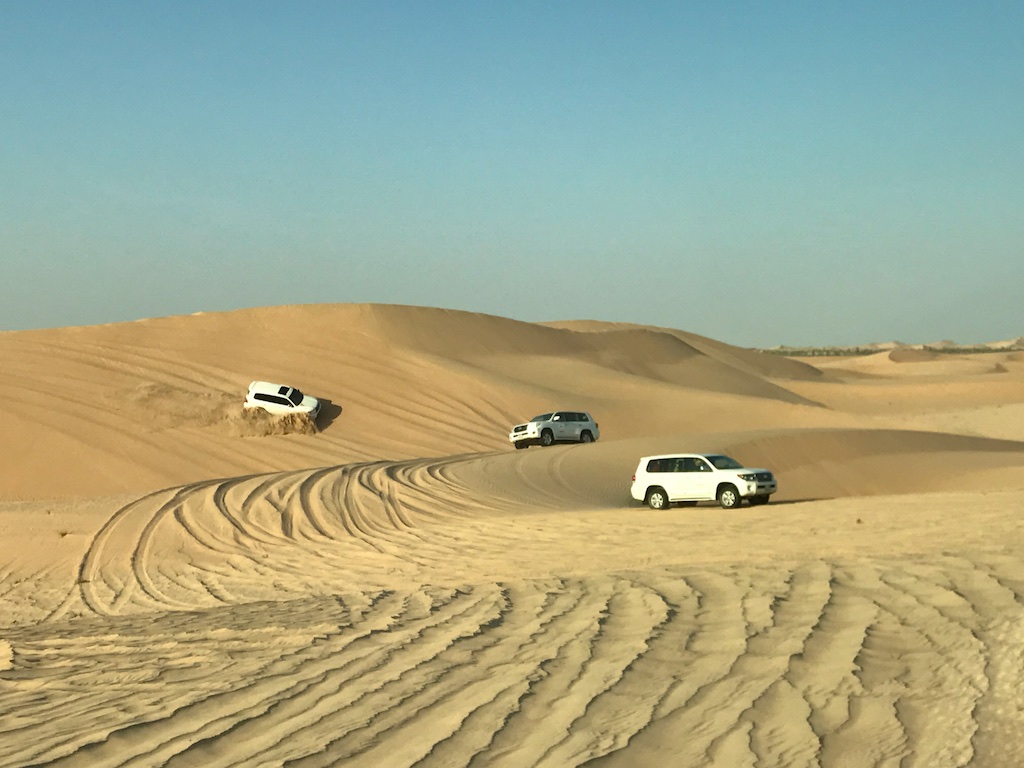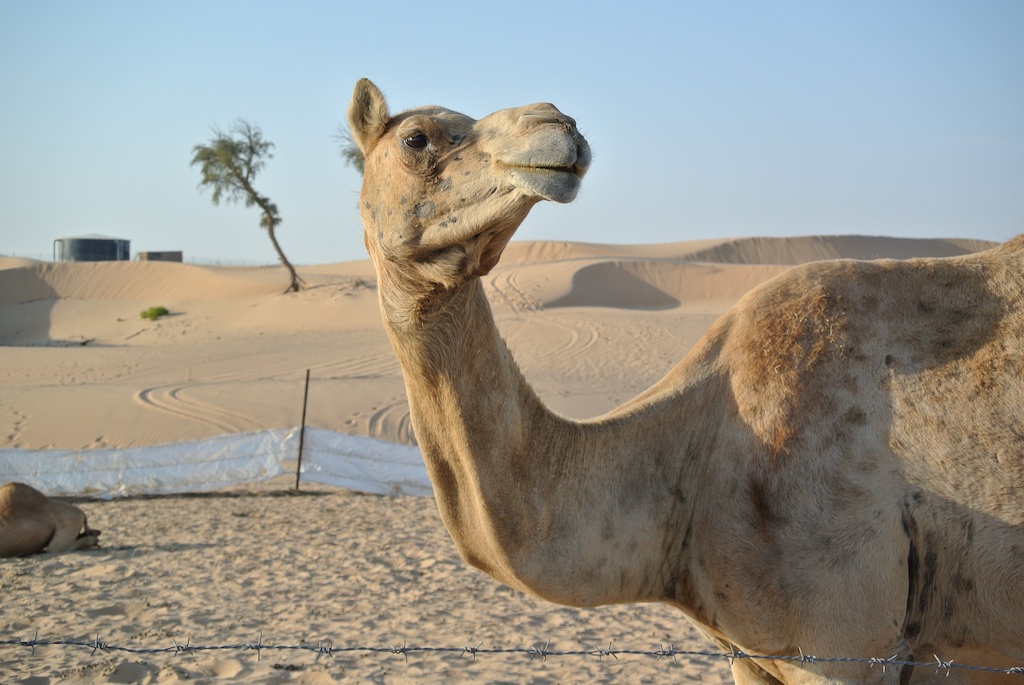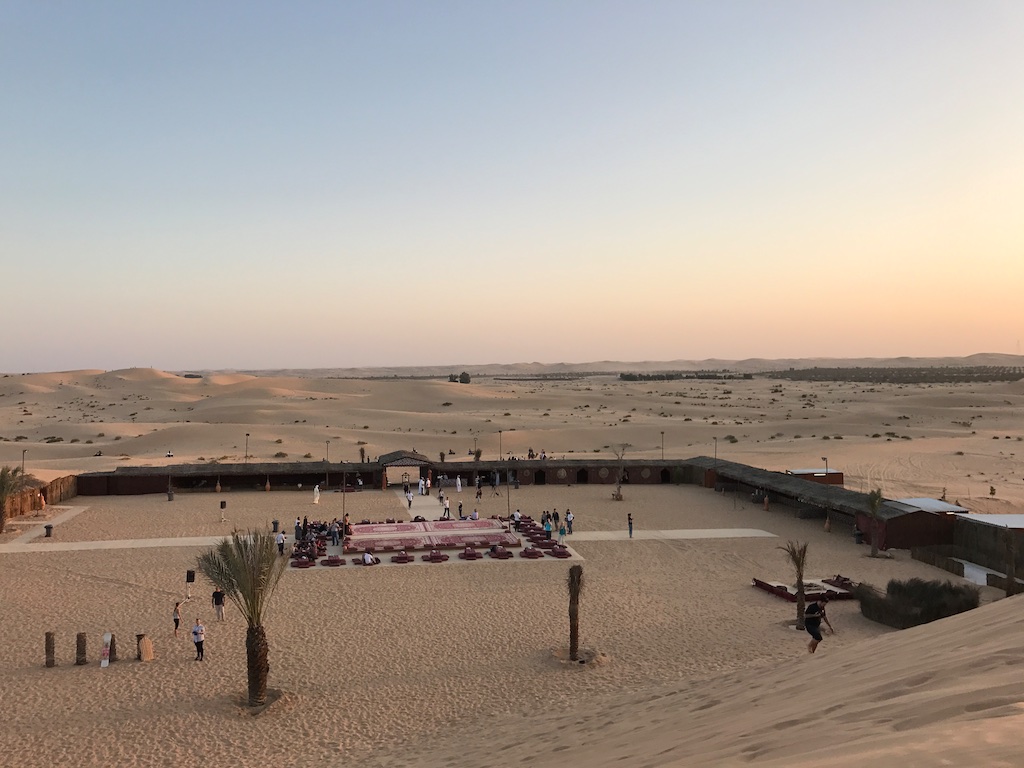 Before leaving I had to visit the Sheikh Zayeed Grand Mosque, named after the country's founder and first president. Abu Dhabi claims it to be the world's 3rd largest, though I've seen references to 6th, 8th and 12th in other places. Regardless the scale of the place is very impressive, both outside and in the men's prayer room which is open to visitors.
Non-worshippers can visit for free at anytime except during Friday prayers and even with a few coach loads of tour groups it was still quiet and calm.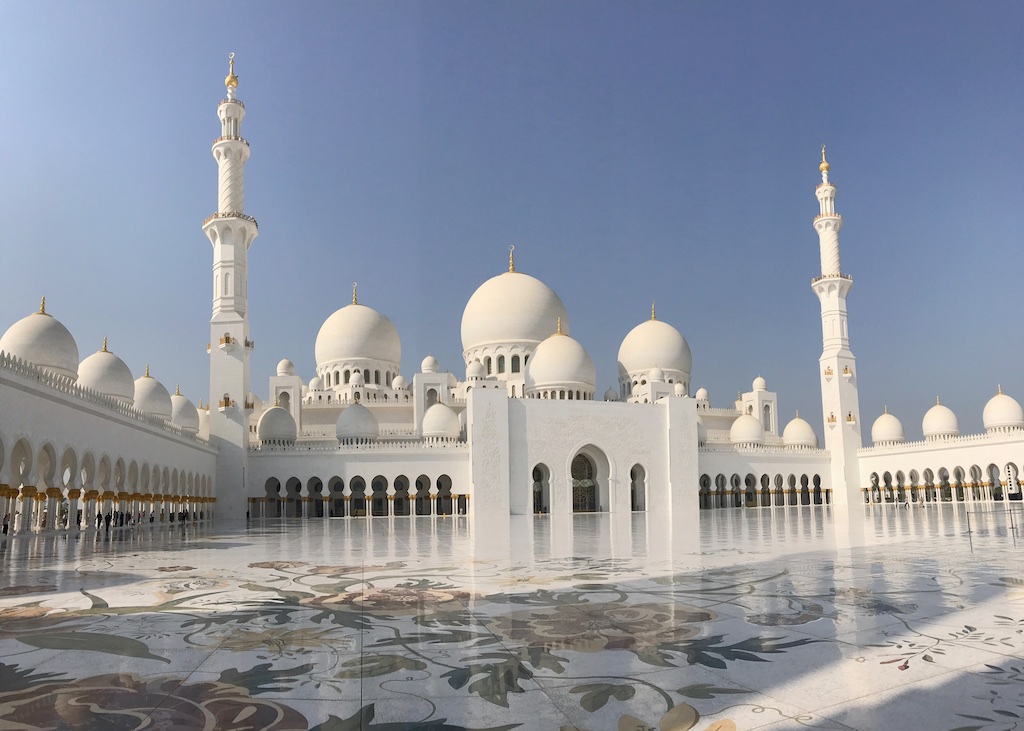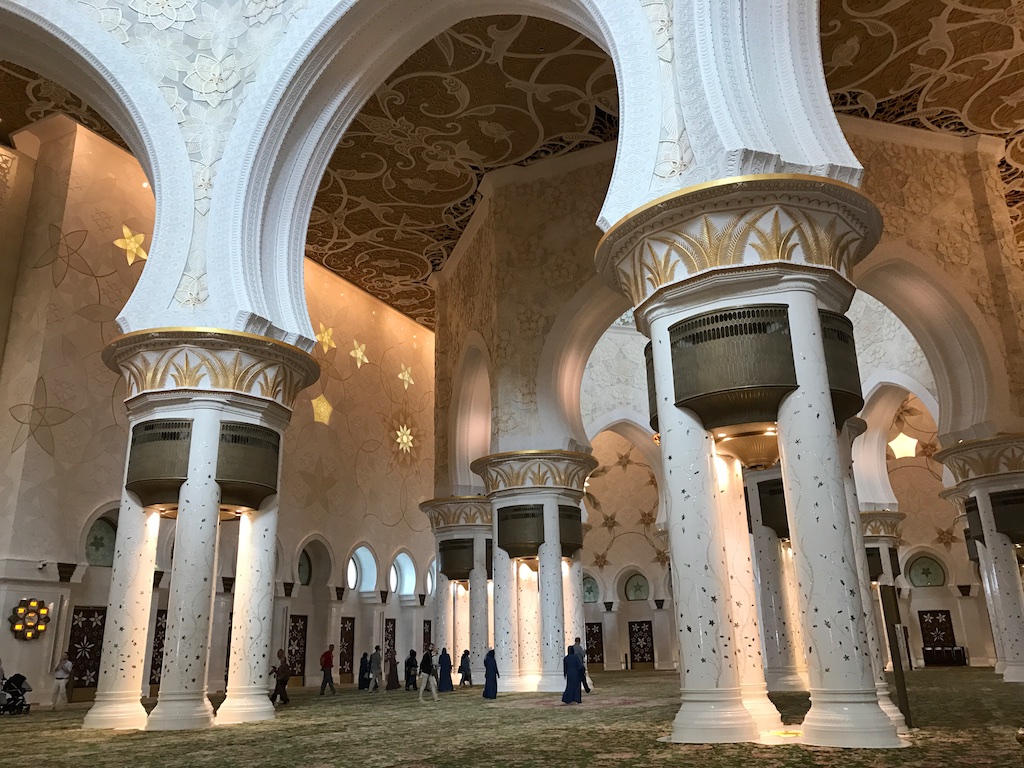 There were many places I didn't visit including Yas Island which is home to an F1 circuit, a Ferrari-themed amusement park and a water park. Over on Saadiyat Island they're building a Louvre, Guggenheim and six more museums.
Abu Dhabi might not get the same number of visitors as Dubai but they're throwing money around to change that.
---