After having a break in Singapore I took a two hour AirAsia flight to Indonesia's capital city Jakarta on the island of Java. Much like Manila in the Philippines, Jakarta has a bad reputation with travellers as a hugely congested, polluted and sprawling city and it's mostly deserved. I just spent a short afternoon and night there before moving on to my first proper stop, Bogor.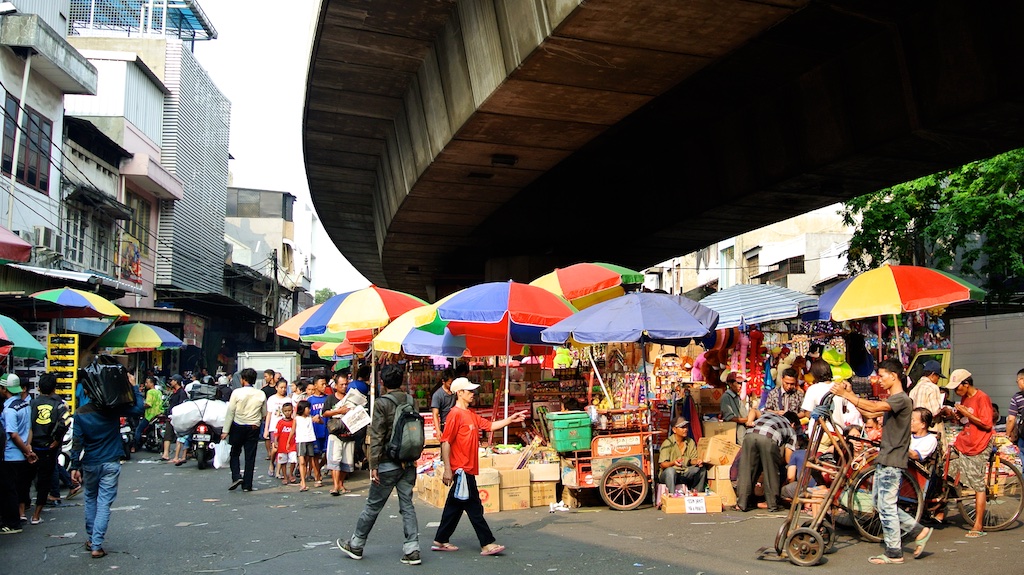 Street scenes in Jakarta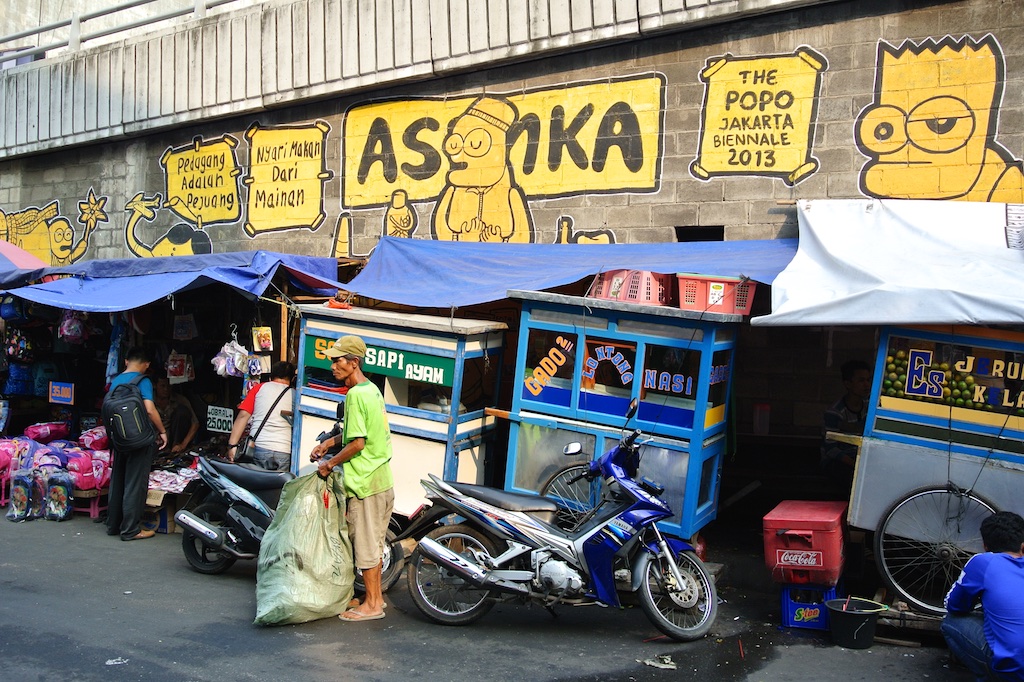 The train to Bogor was a commuter train that was clean, air conditioned and cost just 75p(!) for the three hour journey. The town is famous for its botanical gardens which are a beautiful way to spend a few hours. Other than that there isn't a whole lot to do but it's a gentle introduction to Indonesia - a little dirty and congested in the centre but nothing like the scale seen in the capital.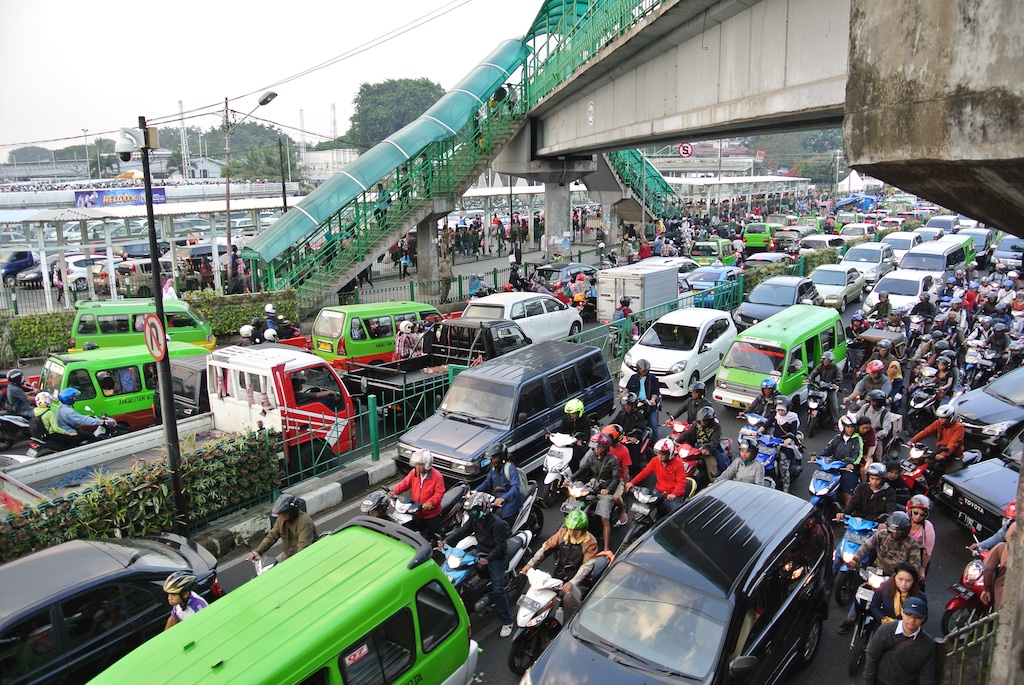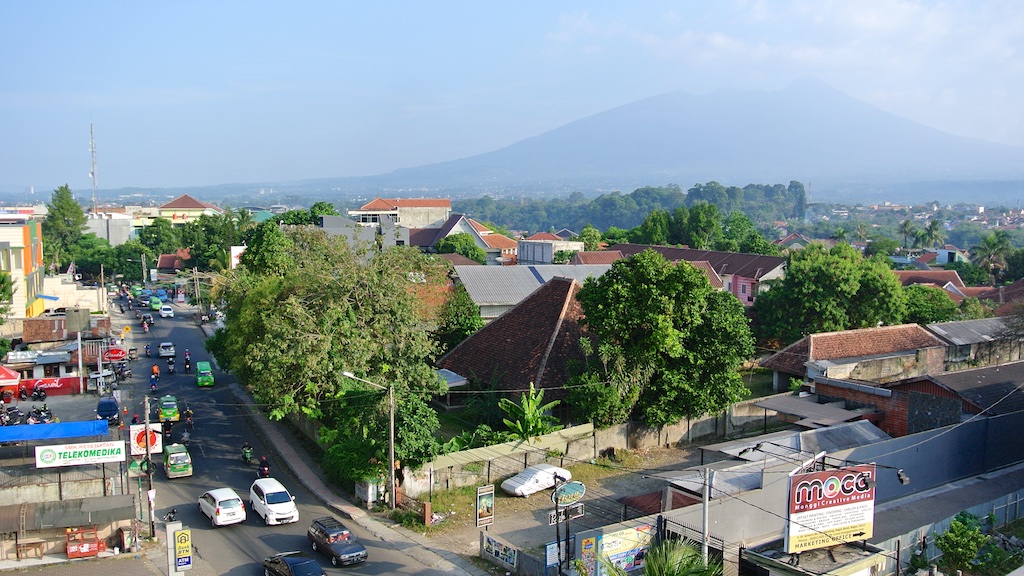 Guesthouse in a quieter part of town with a view of Mt Salak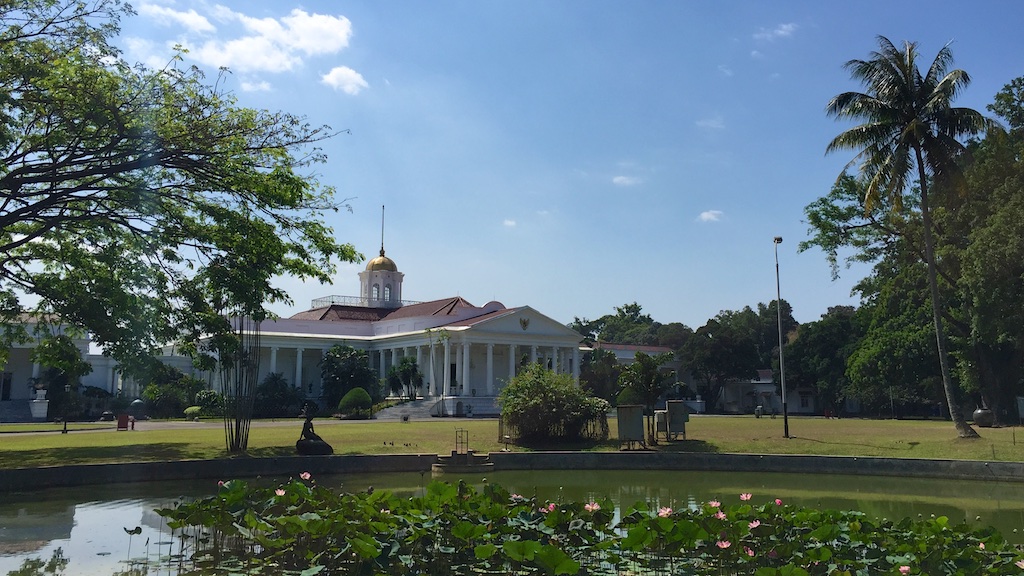 Botanical gardens
From there it was a three hour bus to Bandung which I visited to do a day trip out to Mt Tangkuban Perahu, an active volcano just north of city. The trip can be made by public transport in an angkot, essentially a little minibus with the side door removed and benches down each side rather than rows of seats. The whole trip takes about two hours one-way with a stop around half way to switch angkots.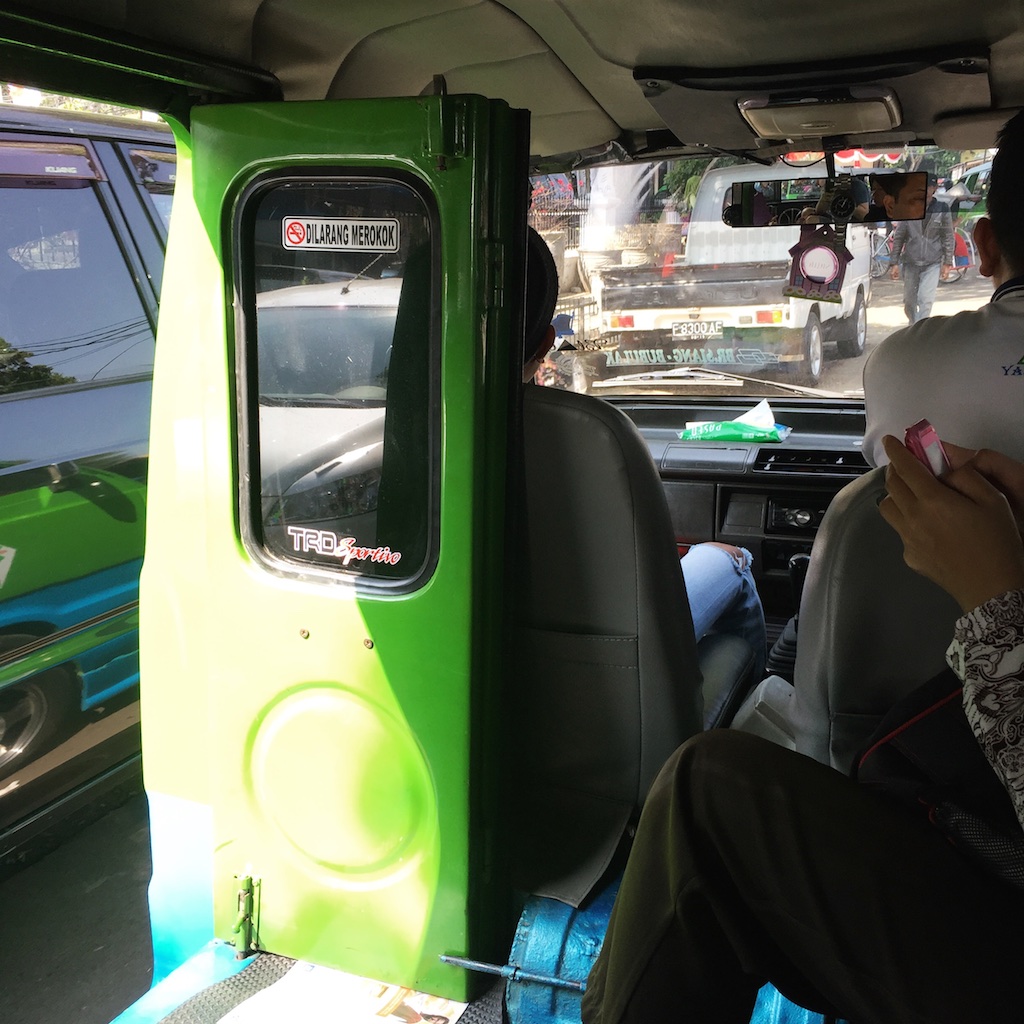 Angkot
The road goes all the way up the mountain to the crater rim and the smell of sulphur hits you right away. You can walk around a lot of the rim and peer down into the crater where steam bellows out. It's pretty cold at the top and the food sellers seem to good good business selling Bakso, a local dish of meatballs in a noodle soup. There are also lots of sellers with hats and other trinkets but thankfully it's easy to get away from them and enjoy the view.
When leaving I decided to walk down the mountain road and catch an angkot from the bottom as I'd been hugely overcharged to take the road up. I hadn't been walking long when a guy stopped his motorbike and gave me a lift to the bus stop at the bottom for free, a reminder that while some locals will rip you off, far more are genuine and extremely friendly. Once again I was trusting a total stranger, something you rarely do at home but seems to happen quite often while travelling.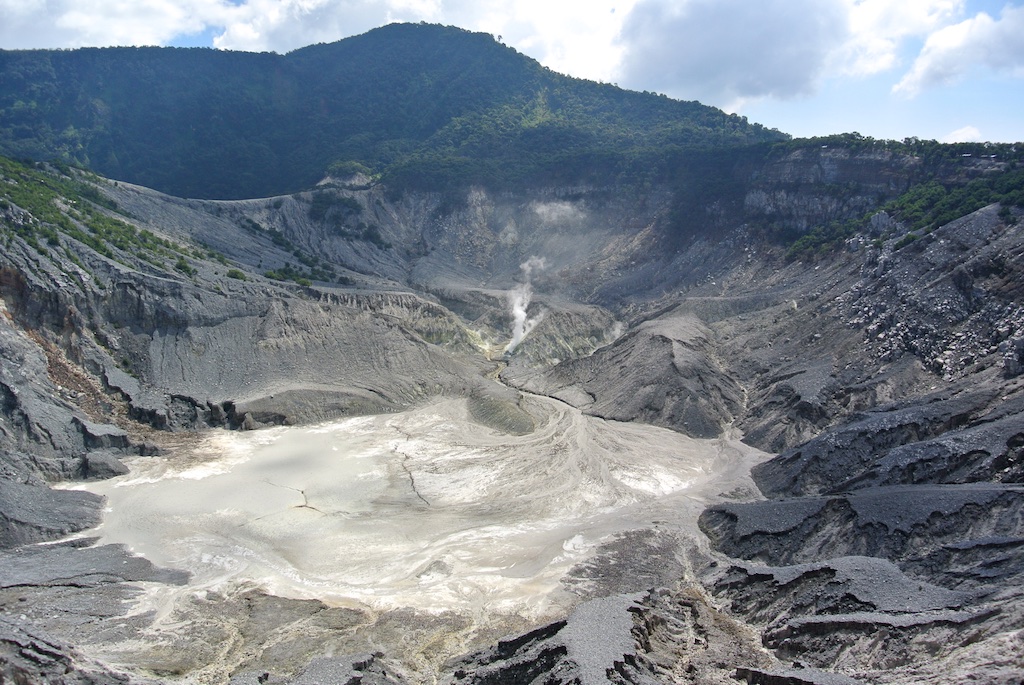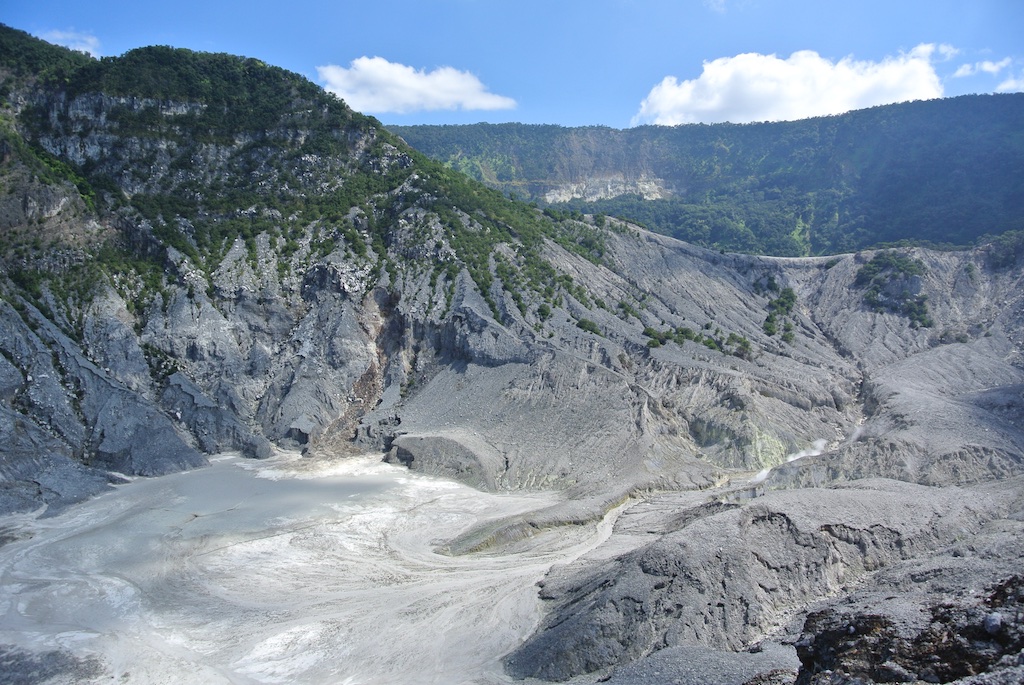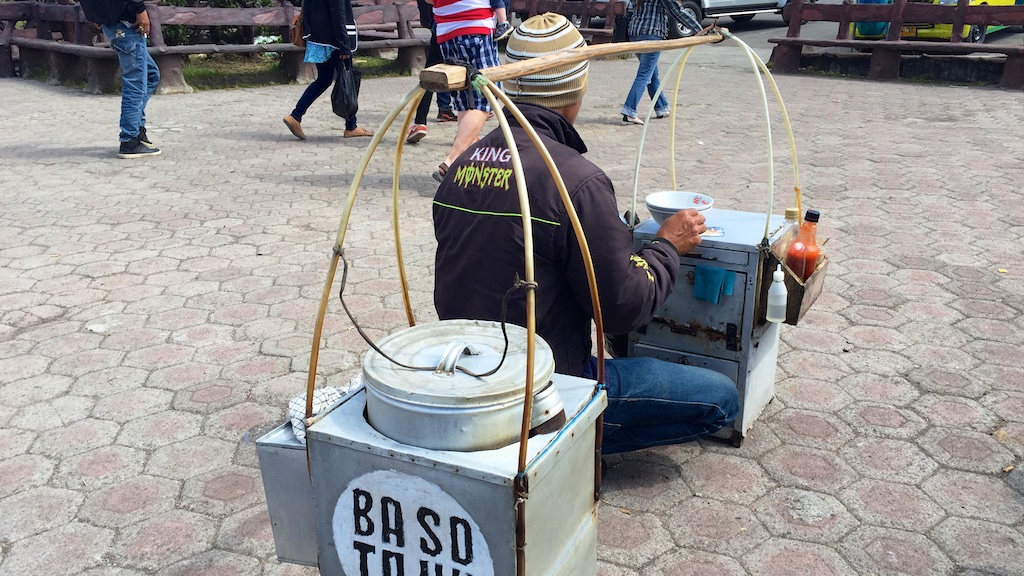 Bakso seller on the crater rim
Moving on from Bandung I took a seven hour train to Yogyakarta, commonly called Jogja by locals although there are four different spellings in total. The city is perhaps best known by travellers for Borobudur temple which lies outside of the city boundary but is easily visited by bus (at least it is when the bus doesn't break down!).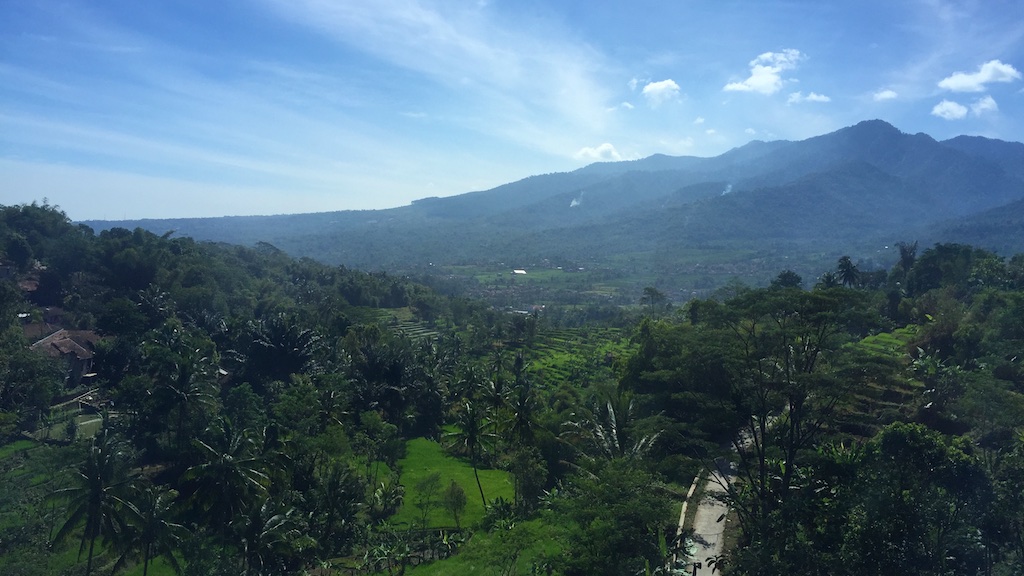 Western Java from a train window
The temple is the largest Buddhist monument in the world and unfortunately, like the volcano, massively overcharges tourists. $20 might not sound like much but it's around the same price as a day pass to the massive temple complex Angkor Wat in Cambodia and is just out of proportion to everything else in the country. The temple is certainly impressive though and the views get better as you climb to the top.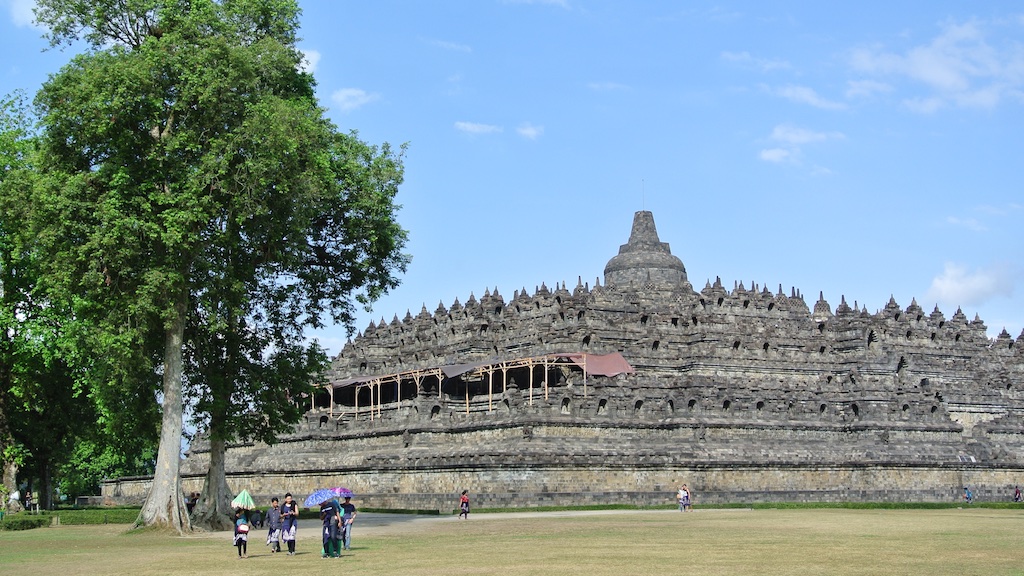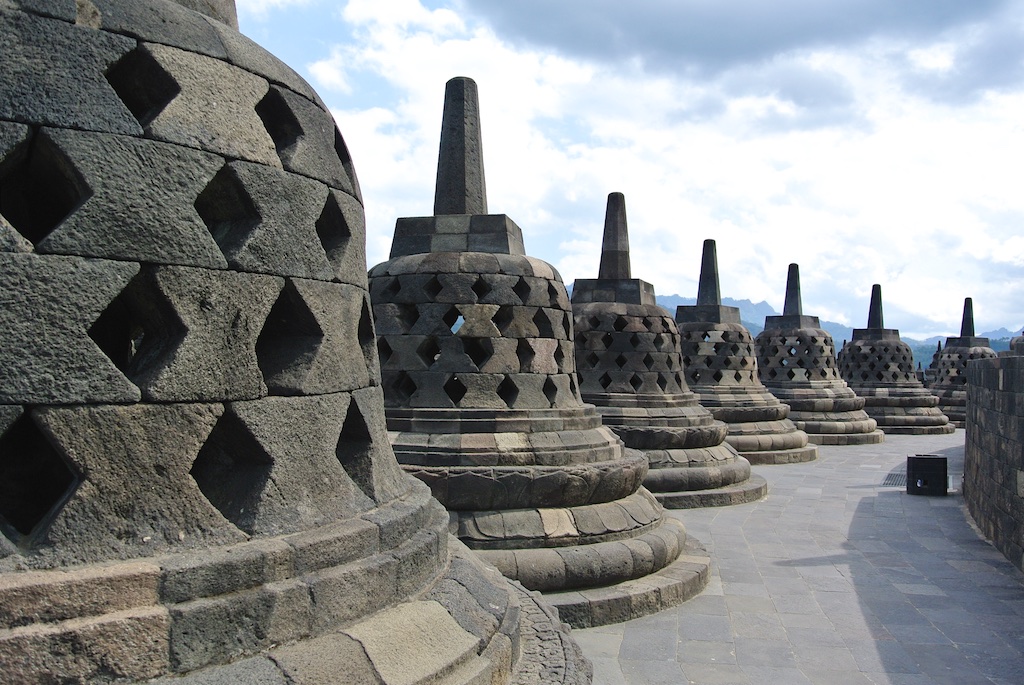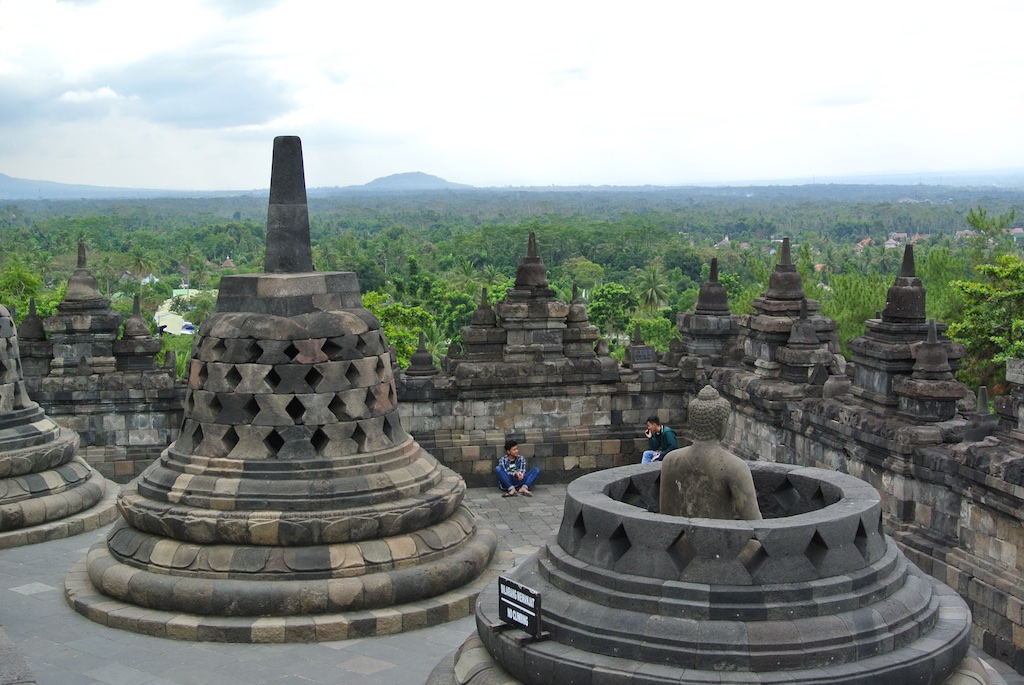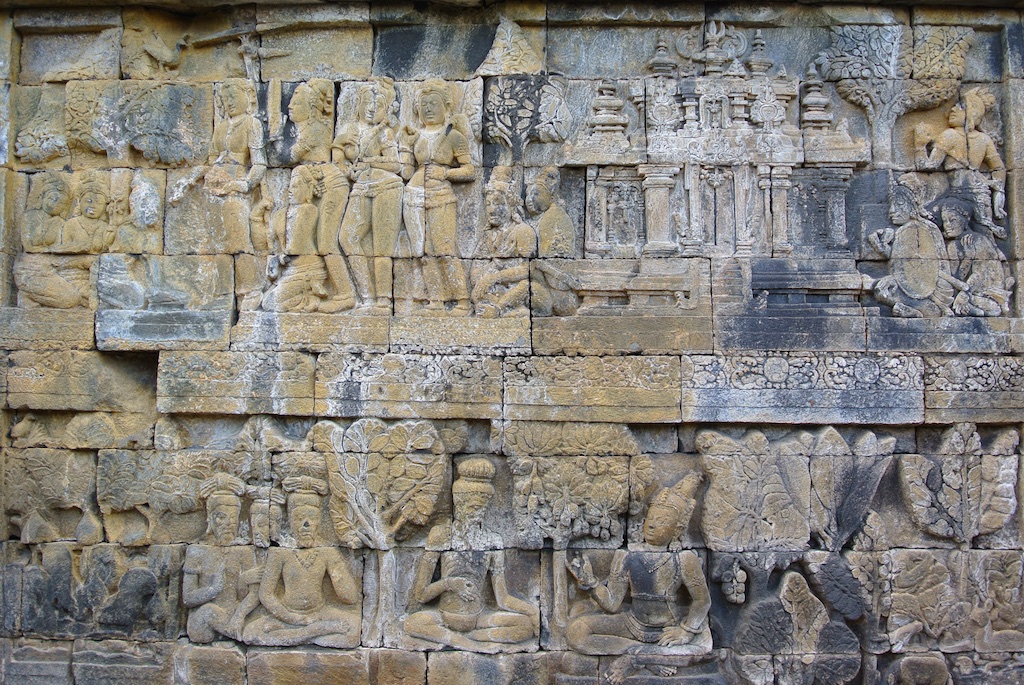 Jogja has many other sights and is very popular with western travellers. There's the Sultan's palace with two public squares, or alun-alun in Indonesian. At night these are packed with locals attempting to walk between two large trees while blindfolded, a local tradition which is believed to bring good luck. There also the less traditional pedal cars, brightly lit and playing western music.
The city also has some lovely backstreets and alleyways which are great to wonder though and offer a welcome break from the noisy streets, usually the only sounds I heard around these were giggling kids pointing sheepishly at a white face. During the month of Ramadan one of these streets gets taken over by food sellers selling food in preparation for those breaking fast after sunset.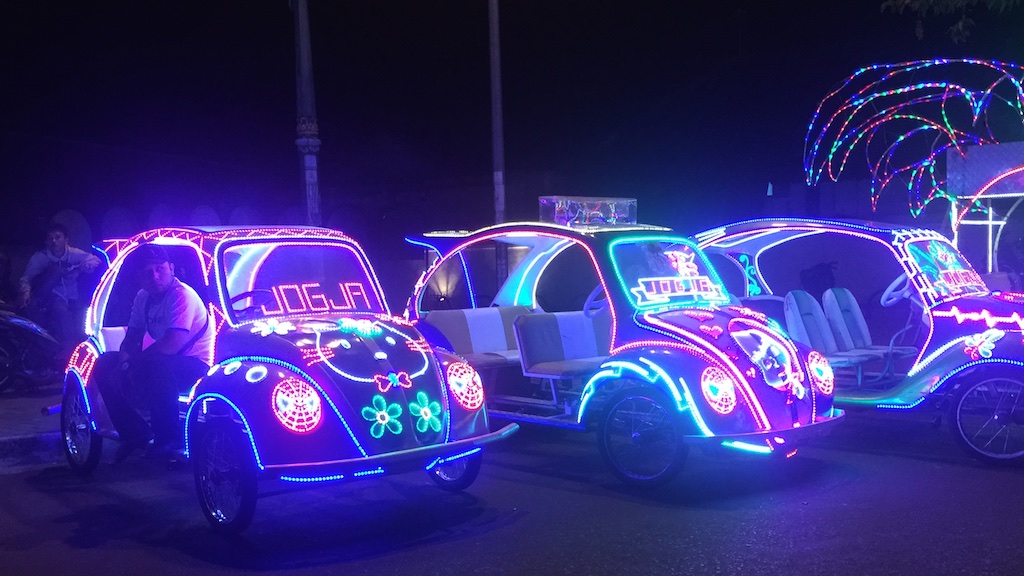 Pedal cars at Alun-Alun Kidul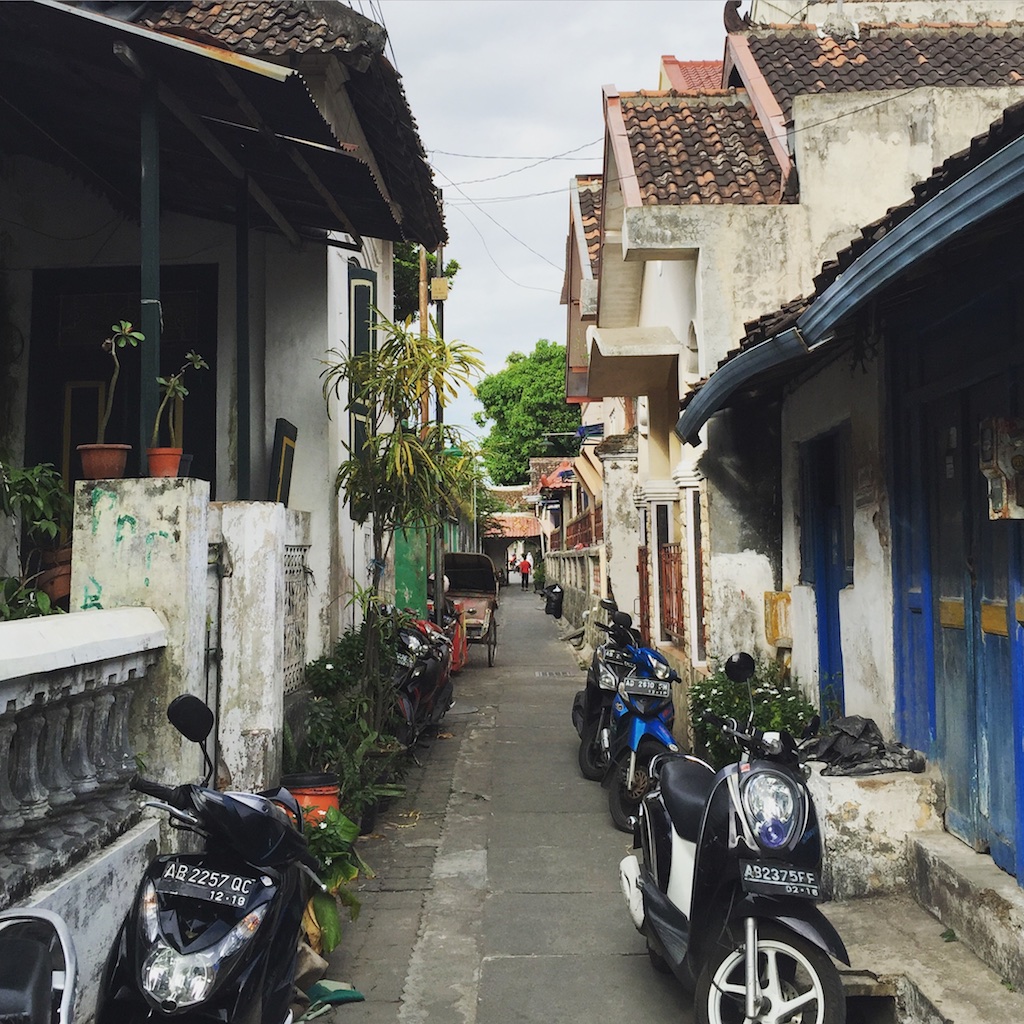 The travelling above was done over around 10 days which left me a few days to see the very popular Mt Bromo, but I'll cover that in another post.
---