After my trip to Mt Bromo I headed to Surabaya and took a flight over to Lombok. I'd originally planned to visit Flores but with Bali airport closed due to ash from Mt Raung I altered my plans.
I stopped in Kuta for a couple of nights, a town popular with surfers and far quieter than the town in Bali of the same name. There are some nice beaches further out of town but those in the centre are extremely littered and not somewhere where you would want to swim.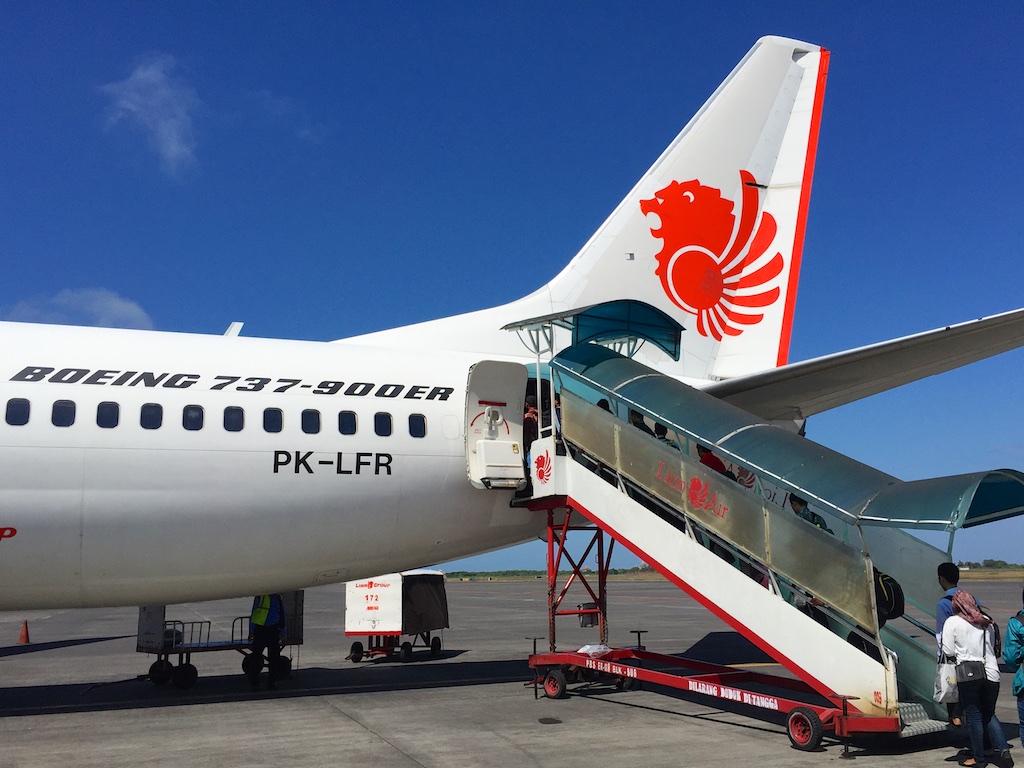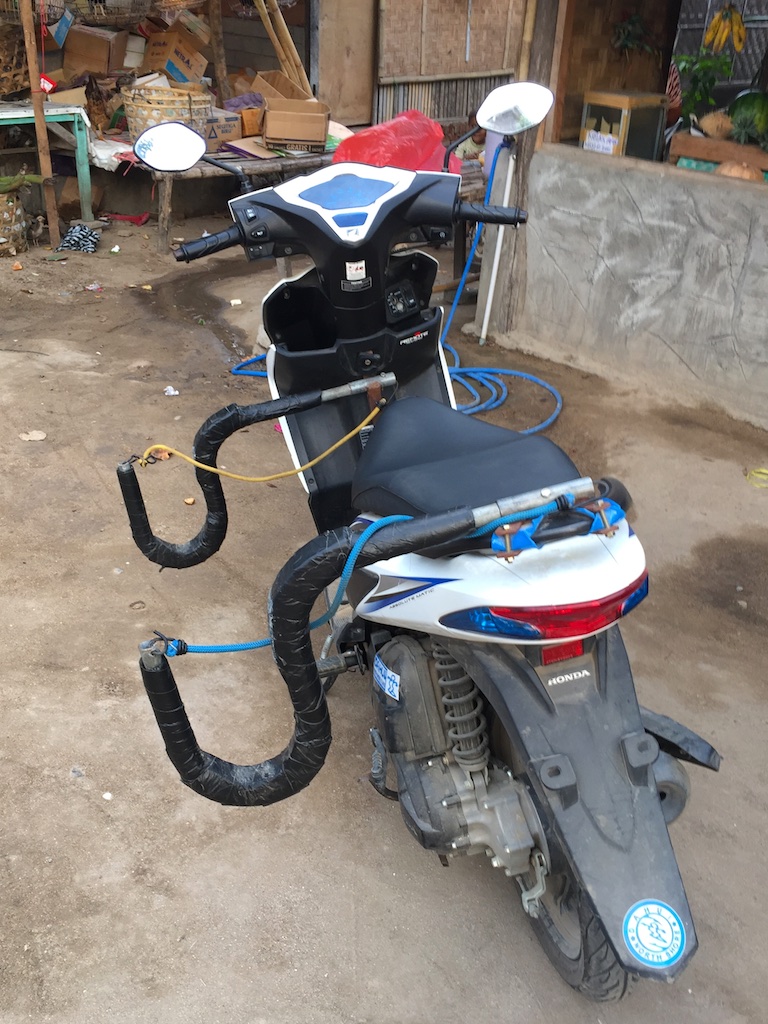 Surfboard rack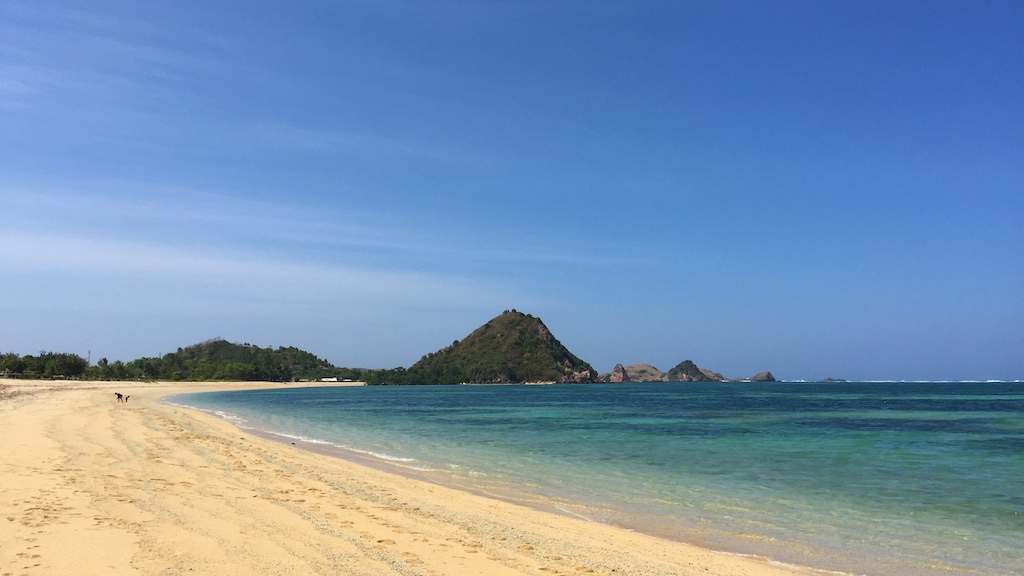 From there I headed up to the Gili Islands off the North coast of Lombok. Each has their own vibe and I headed to Gili Meno, the smallest and probably the most laid back of the three Gilis.
As with all of the Gilis no motorised vehicles are allowed so getting about is by walking or horse and cart, though some prices for the latter were really overpriced. On Meno there are some roads crossing the middle of the island but at the coast it's mainly just the beach with some footpaths. Though there isn't particularly anything to do on the island besides chilling out and snorkelling it's a great place to spend time. I ended up spending a week here.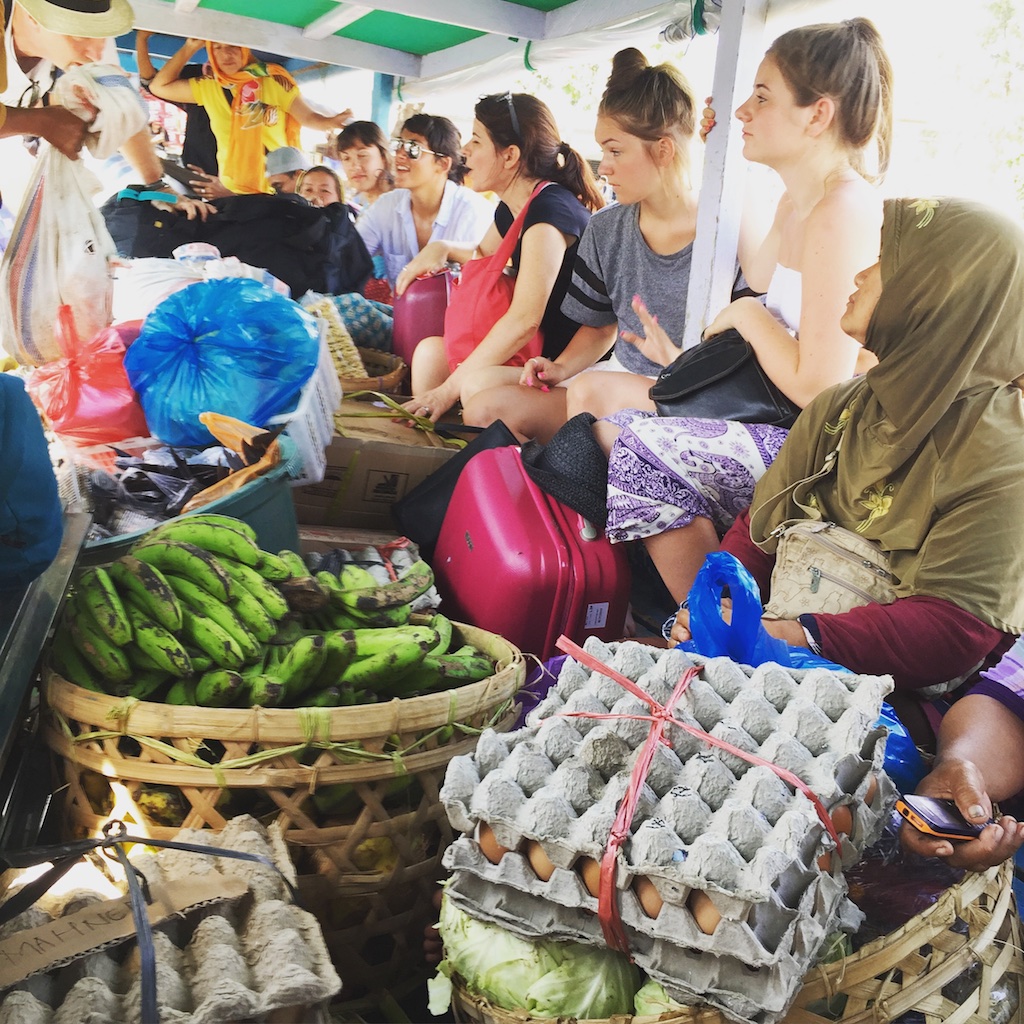 Packed public boat from Lombok to Gili Meno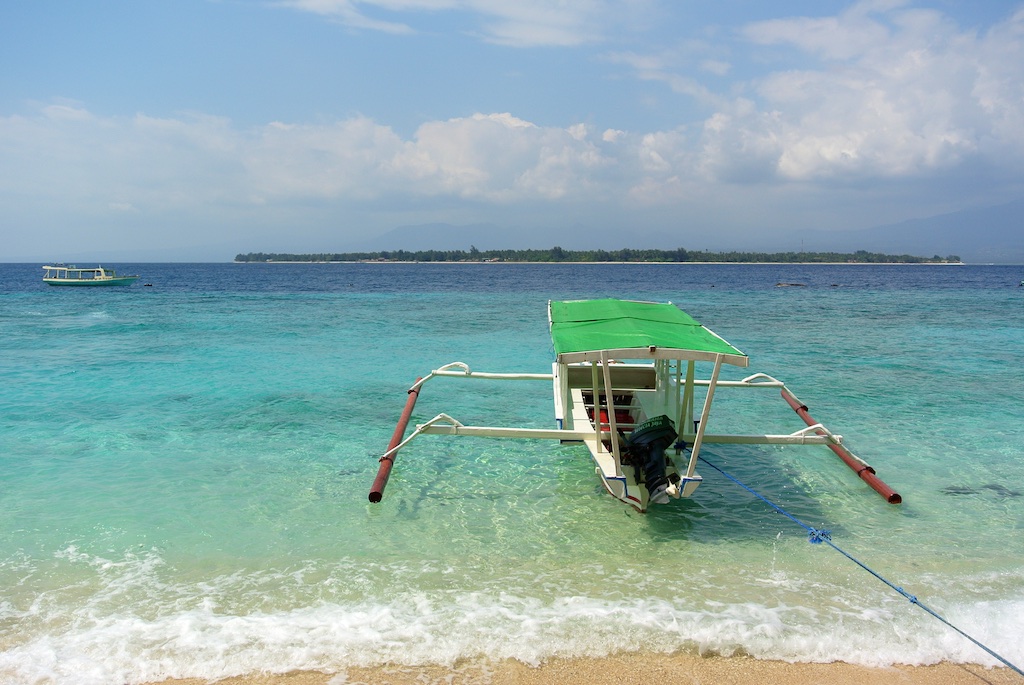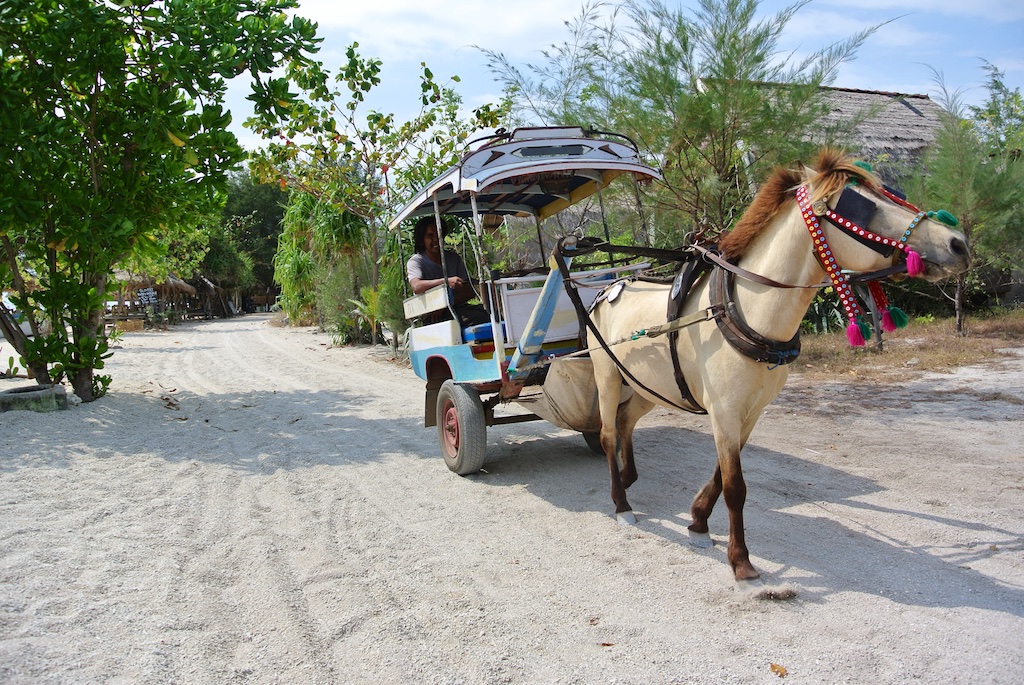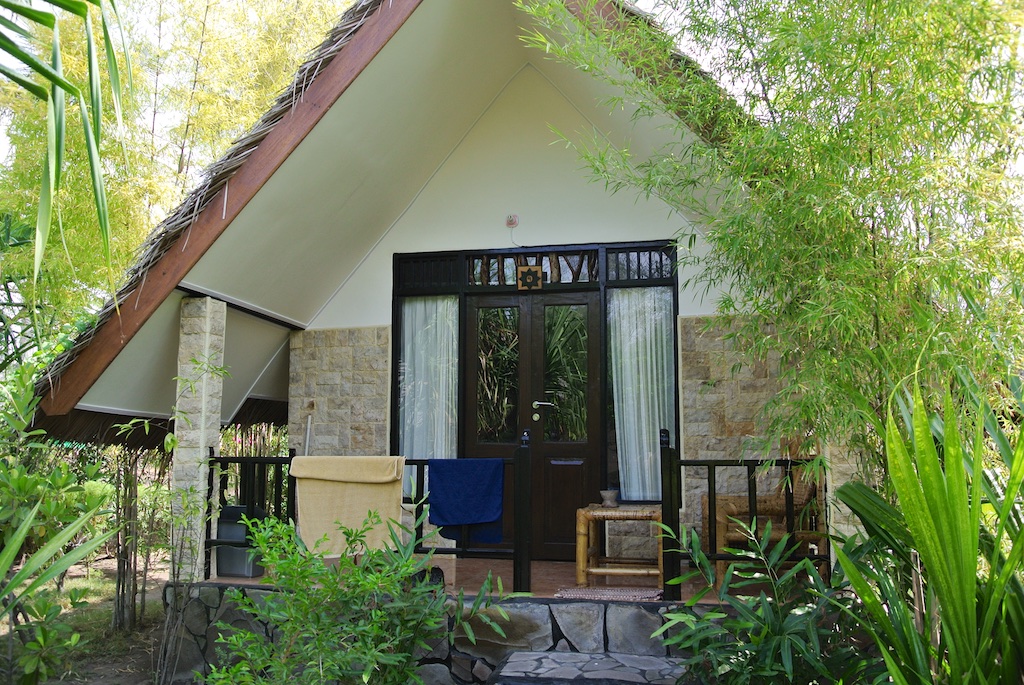 Tropicana Bungalows
I left Meno by fastboat. The boats don't have the best safety record and the industry has grown fast and unregulated. I read a fair bit to find a decent company and they seemed professional and didn't overload the boat like I witnessed other companies doing. Still, lifejackets were nowhere to be seen on the one hour crossing over to Amed on the island of Bali.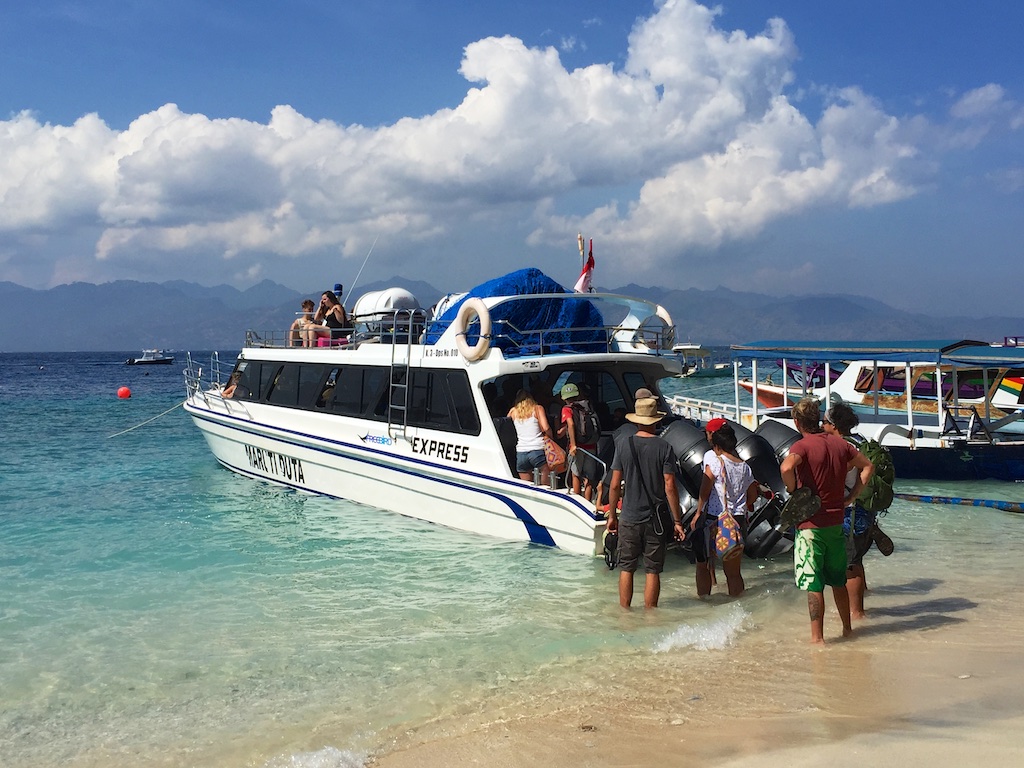 One of the many fastboats leaving Gili Trawangan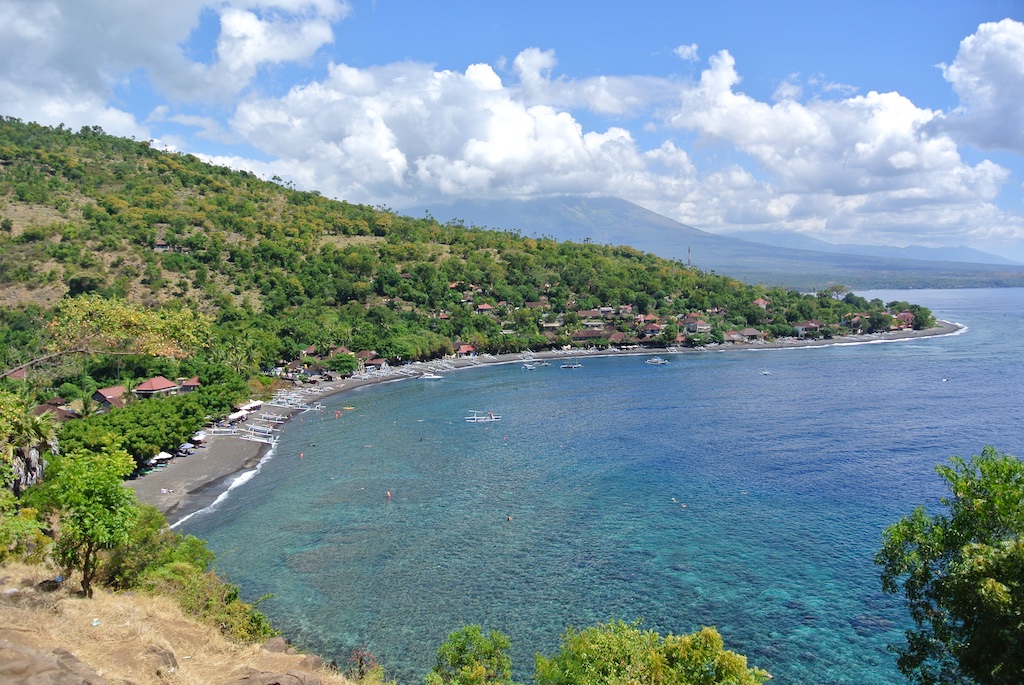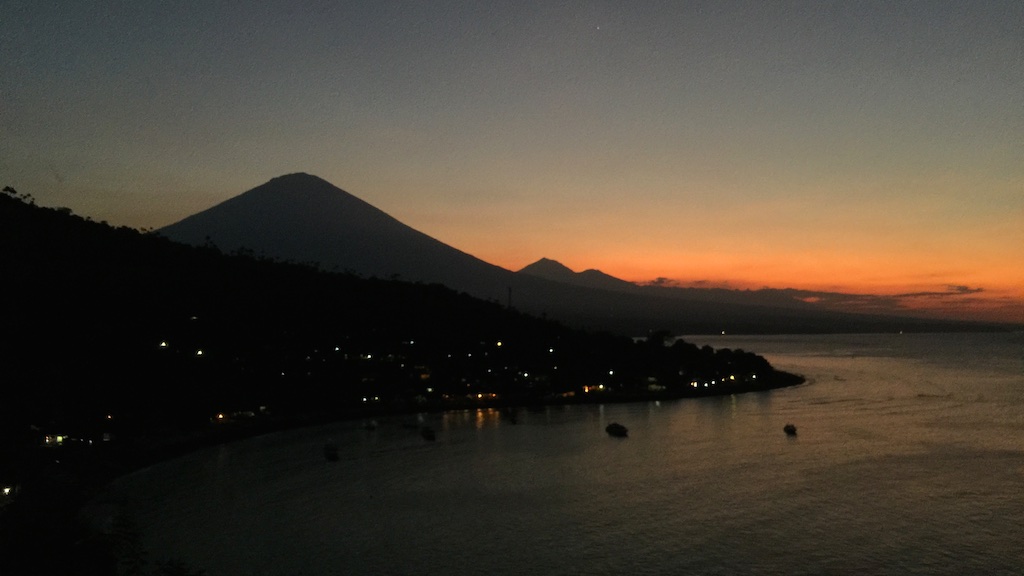 Amed's Jemeluk bay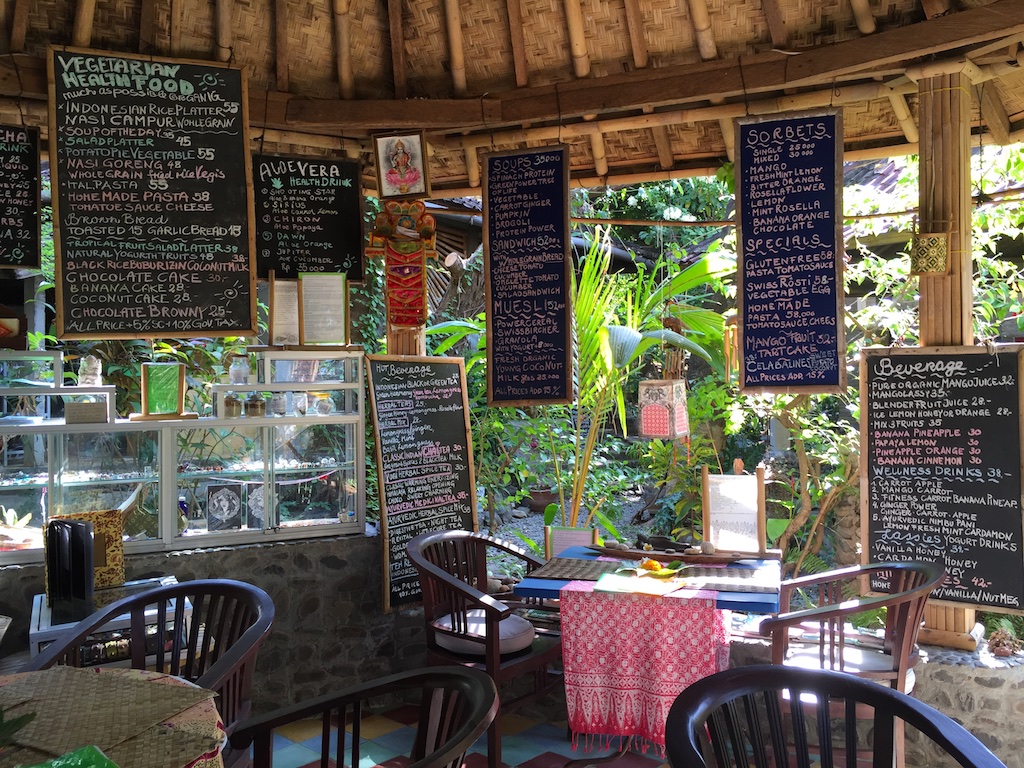 I had just a short stay in Amed but enough time to walk and swim the black sand beaches at Jemeluk bay and have some walks further out. The snorkelling is excellent and there's even a small underwater temple which has a lot of marine activity and is shallow enough to dive down to.
From Amed I took a bus to Ubud which, like the bus in Jogja, broke down about 20 minutes into the journey. An hour later we were on our way again.
Ubud is the cultural capital of Bali and is far more touristed then Amed which was quiet at the time I visited. Unlike the other areas in Indonesia I visted Bali is a Hindu island and in spending a few days there you're guaranteed to see some events or parades with traditional dress.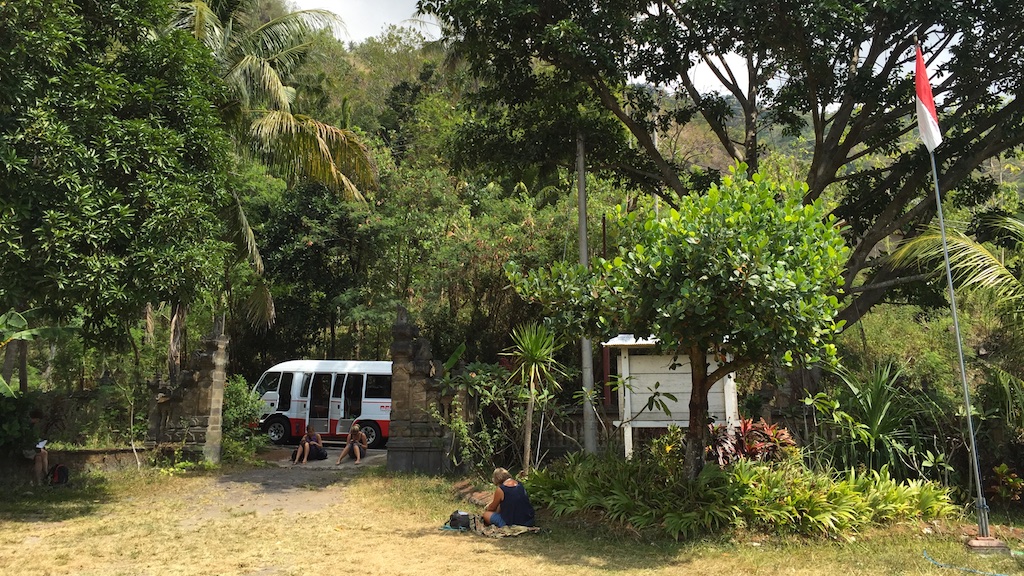 Not the worst place to be stuck for an hour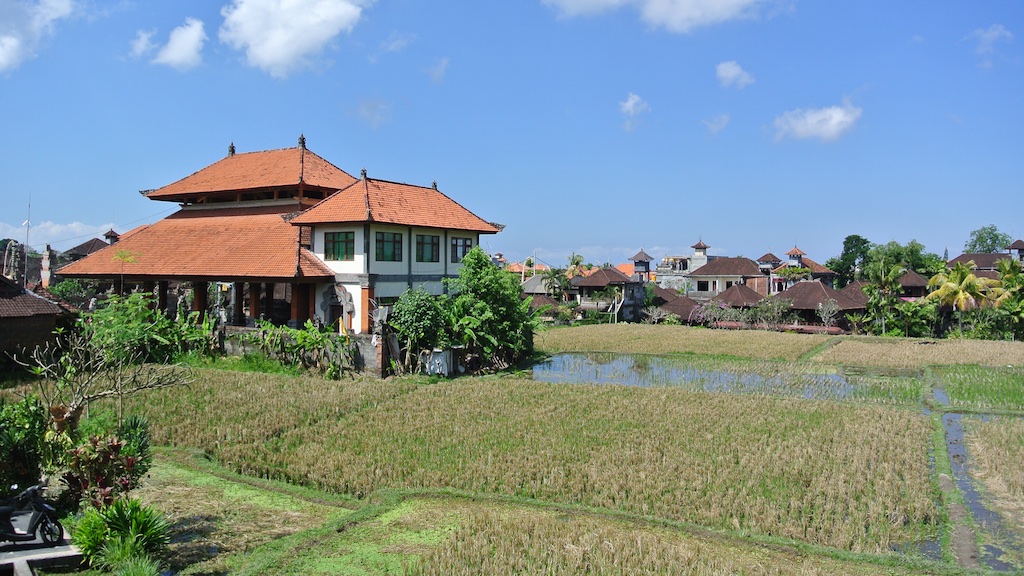 'Rice field view' room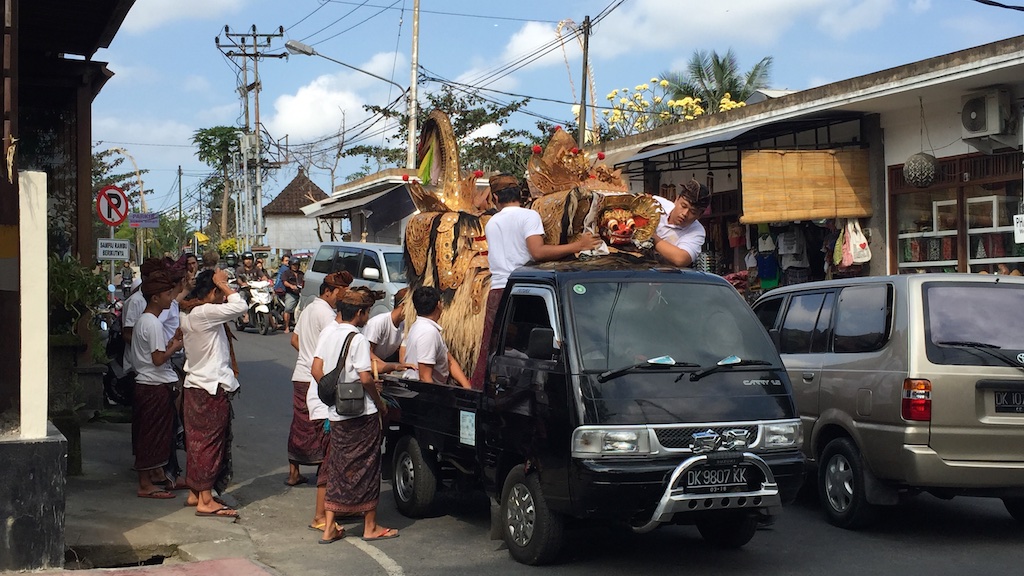 There are many temples to visit with some being quite unique like Goa Gajah. Often though I found the scenery around the temples, especially the rice terraces, so be equally if not more impressive.
Naturally the town's Monkey Forest is very popular with tourists and it's a fun place to visit. Despite instructions to stay calm if monkeys jump on you some people manage to freak out and act surprised like they didn't expect monkeys at a monkey forest.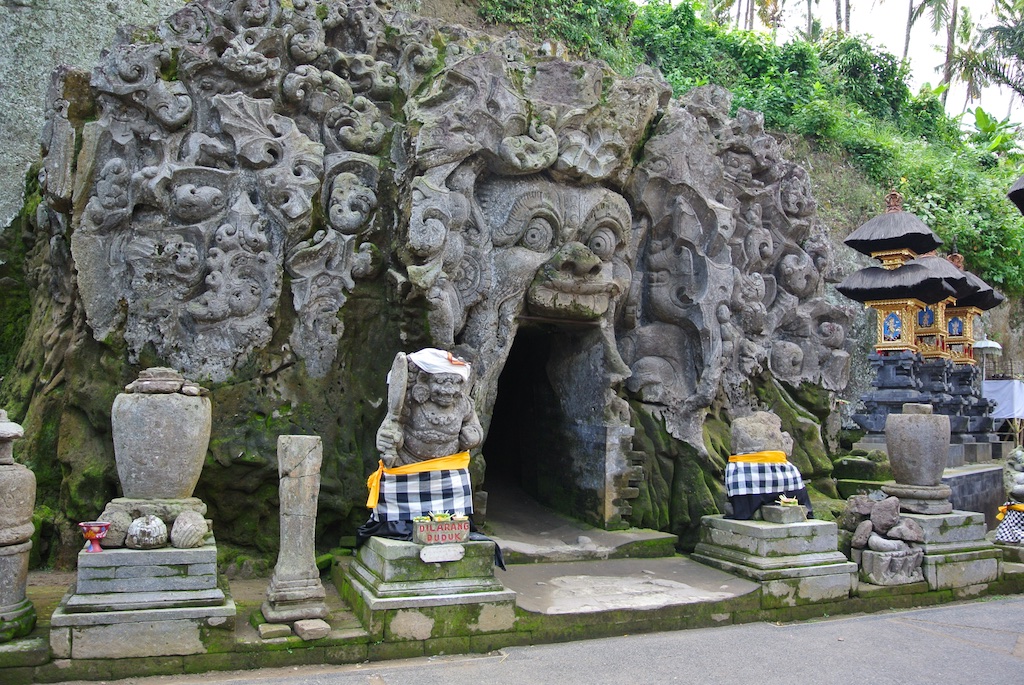 Goa Gajah - Elephant Cave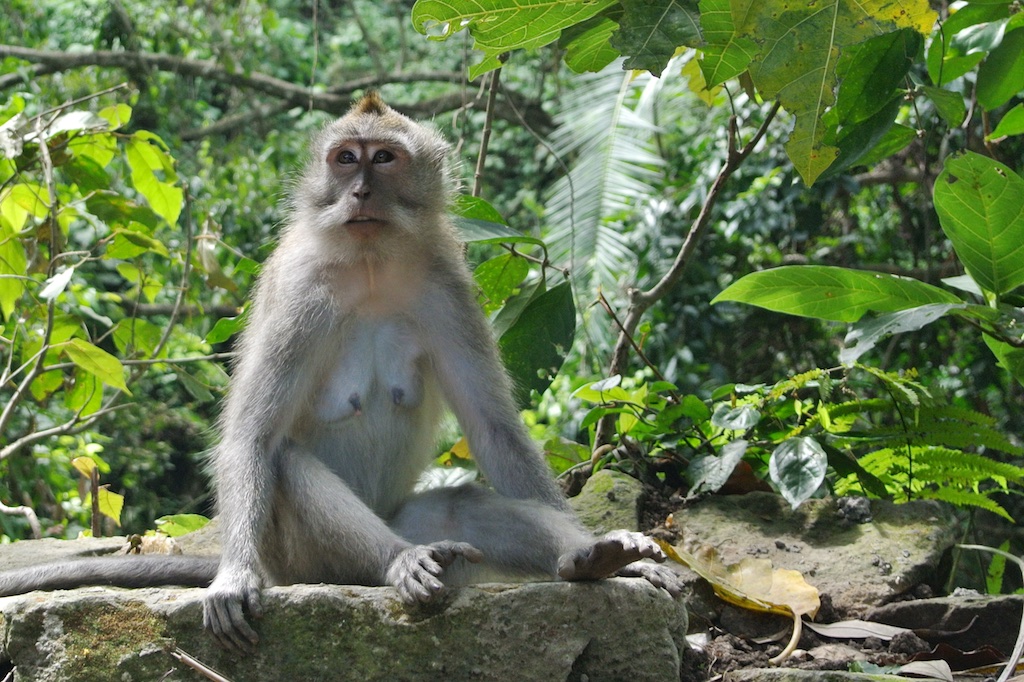 Monkey Forest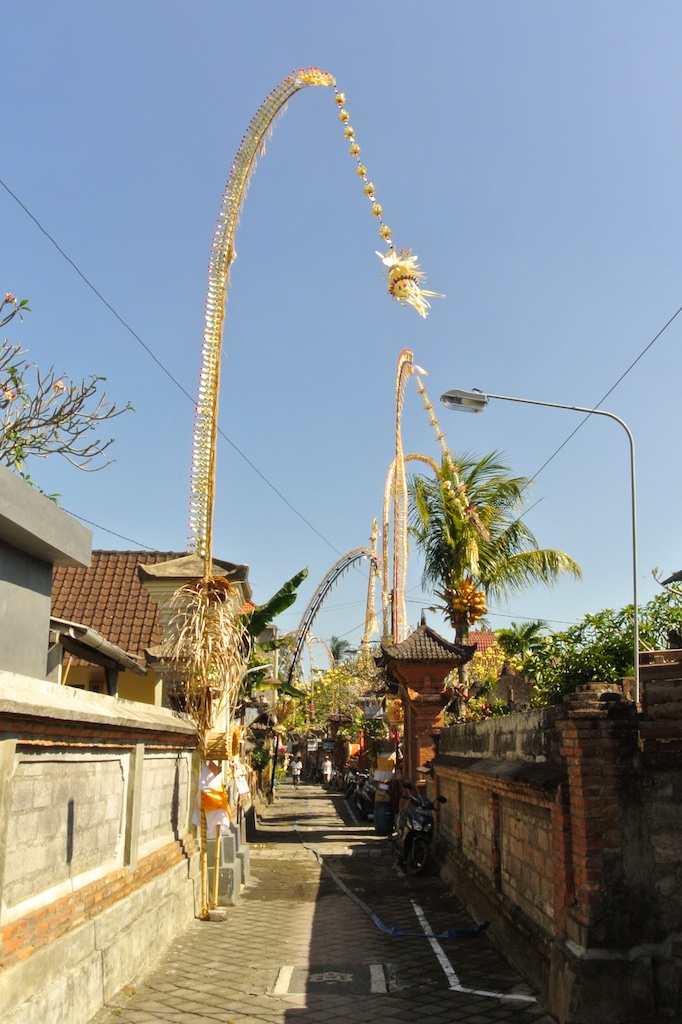 Typical small street leading to guesthouses
After a relaxing stop in Ubud I headed to Kuta for a one night stop before my flight to Australia and wrapping up a month long stay in Indonesia. I spent quite a while in the Gilis and could have seen more in Lombok and Bali if I'd wanted, but I think it was a reasonable pace for a long trip.
The 30-day tourist visa for Indonesia is tiny, with just a few more stops in Java and a visit to Flores you could fill a month. Sulawesi could be another month just on its own. Hopefully I'll revisit at some point - there's plenty more to see.
---