I landed in Cebu with just a week left on my visa so I started a quick tour of a few places I wanted to see before leaving.
I only stopped in the city for one night before heading to the ferry terminal the following morning. I took a short two hour ferry over to Tagbilaran, the capital of Bohol island. The town isn't anything special but it's small enough to walk around (compared to taking taxis in Cebu) and is an easy starting point.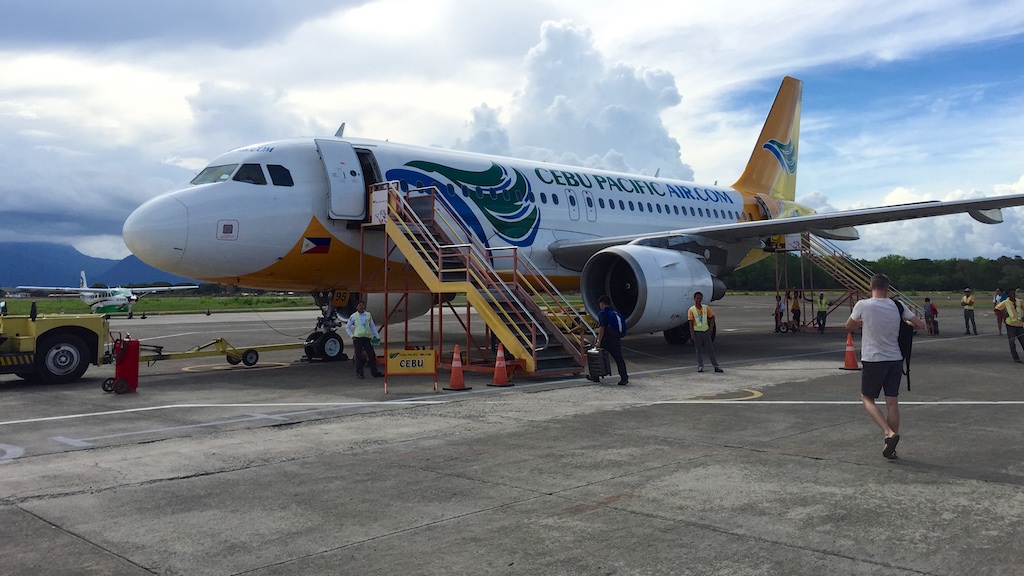 Cebu Pacific flight from Puerto Princesa to Cebu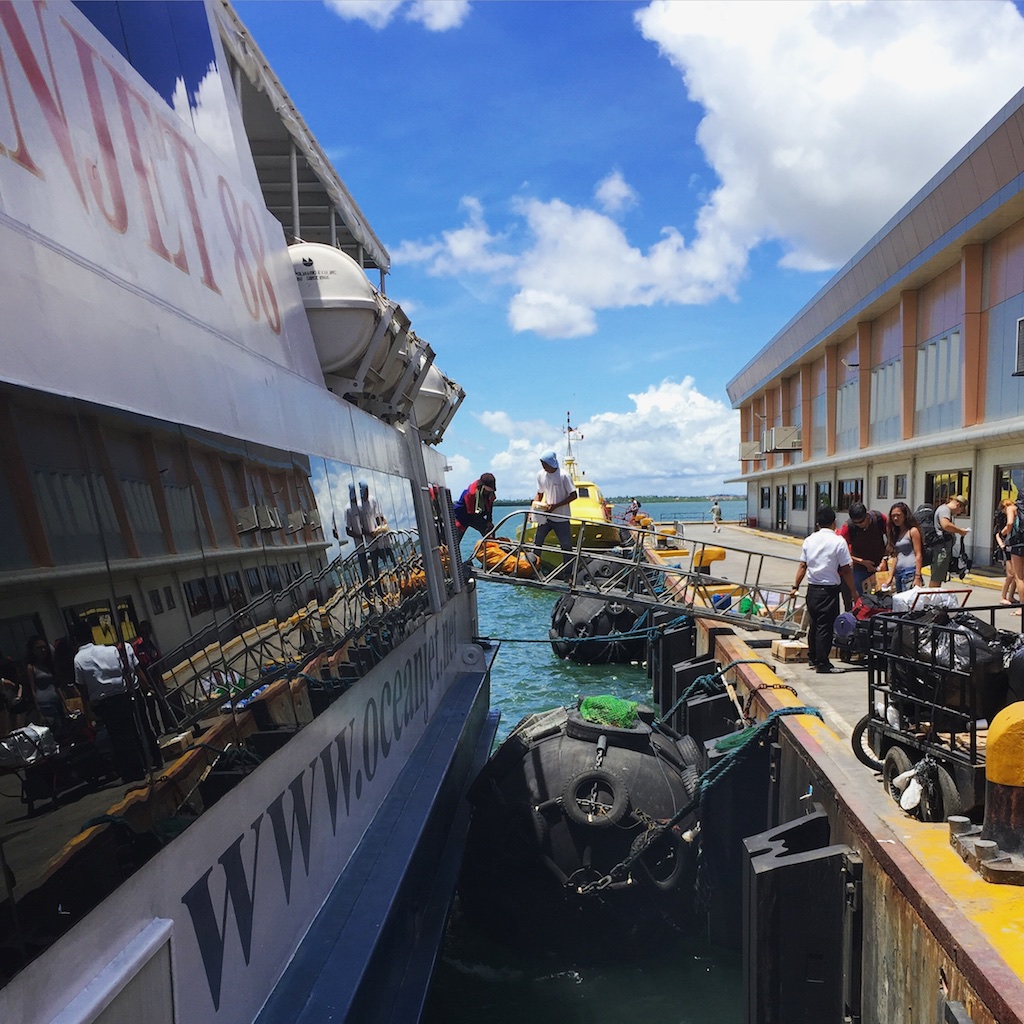 OceanJet ferry to Bohol
Once there I hired a scooter for three days and set off out of the city. My first stop was the Tarsier Conservation Area, home to one of the world's smallest primates. Staff point out where they are in the trees as they're difficult to spot otherwise, and the area seems to be looked after well, although not much information is provided and you can walk though and see a few tarsiers in around 20 minutes.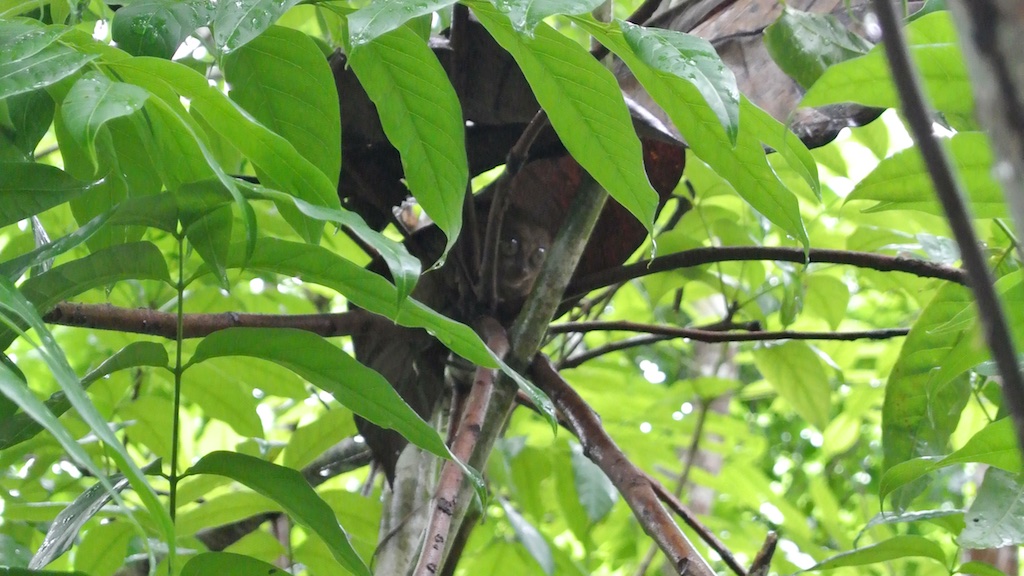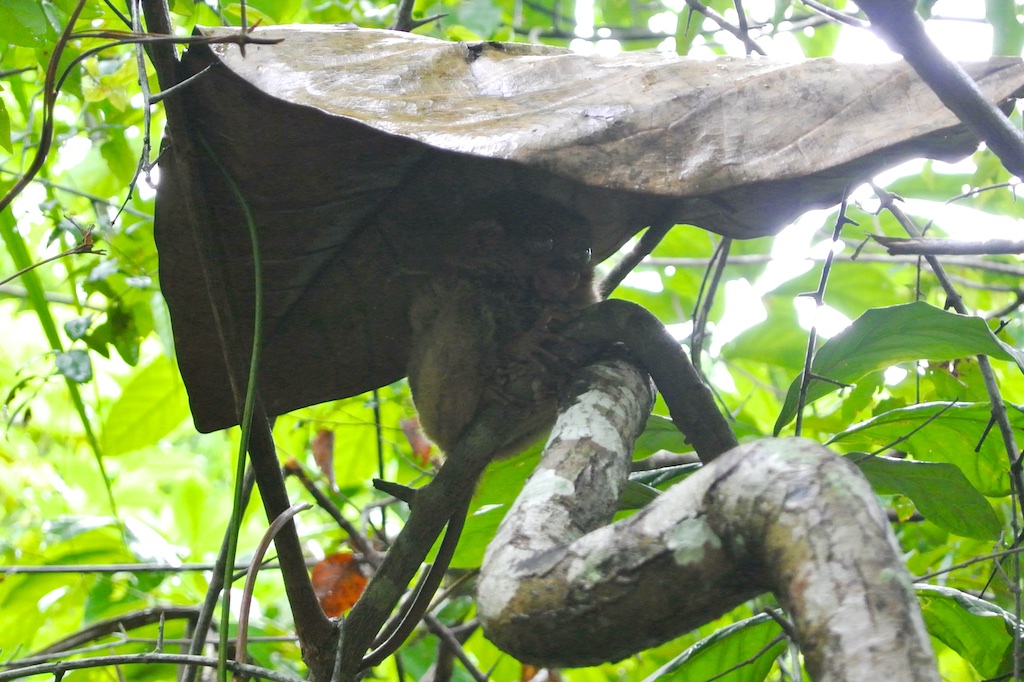 I continued on to the Chocolate Hills, probably Bohol's biggest attraction for visitors both foreign and local. The hills resemble huge molehills and are pretty interesting to see in person, although the viewpoint doesn't actually give you the best view and the railings obstruct some areas. There's still obvious damage from the 2013 earthquake with some parts of the viewing platform closed off to visitors.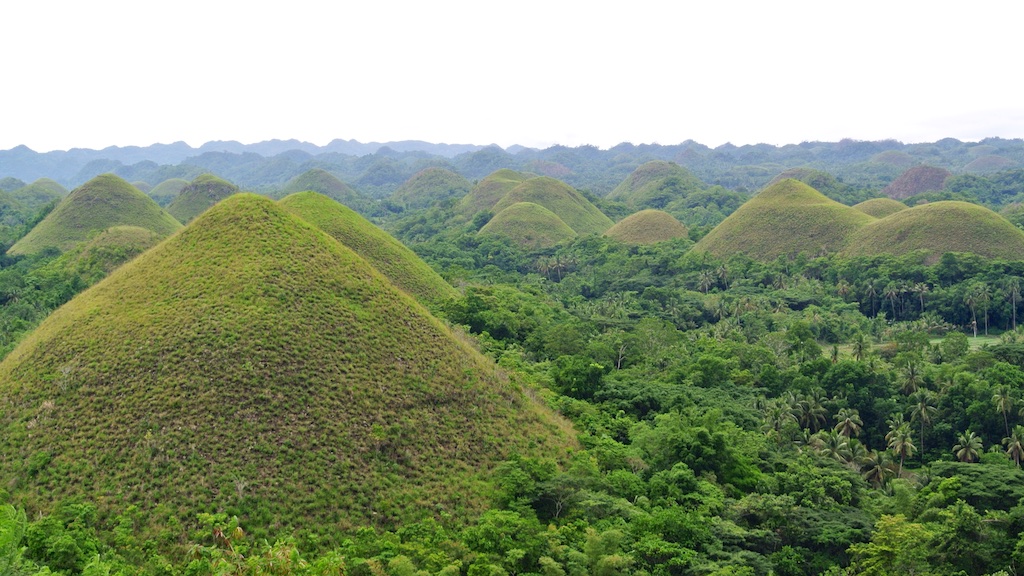 After an overnight stop in nearby Carmen I headed to Anda on the East coast which I'd read is an up-and-coming resort area with great beaches. The route looked straightforward following the main road but as I got closer, maybe 45 minutes away, I decided to take a detour which would hug the coast and presumably have great views.
This turned out to be a terrible decision. One third of the way in the road gradually got smaller until it was nothing more than a hiking trail. I checked with some locals that I could continue all the way to Anda and they nodded with encouragement, but the road would get way worse before I arrived there. Several sections were steep and rocky and I got the scooter completely stuck at one point. But determined not to backtrack I carried on and eventually the road opened out and I arrived at Anda.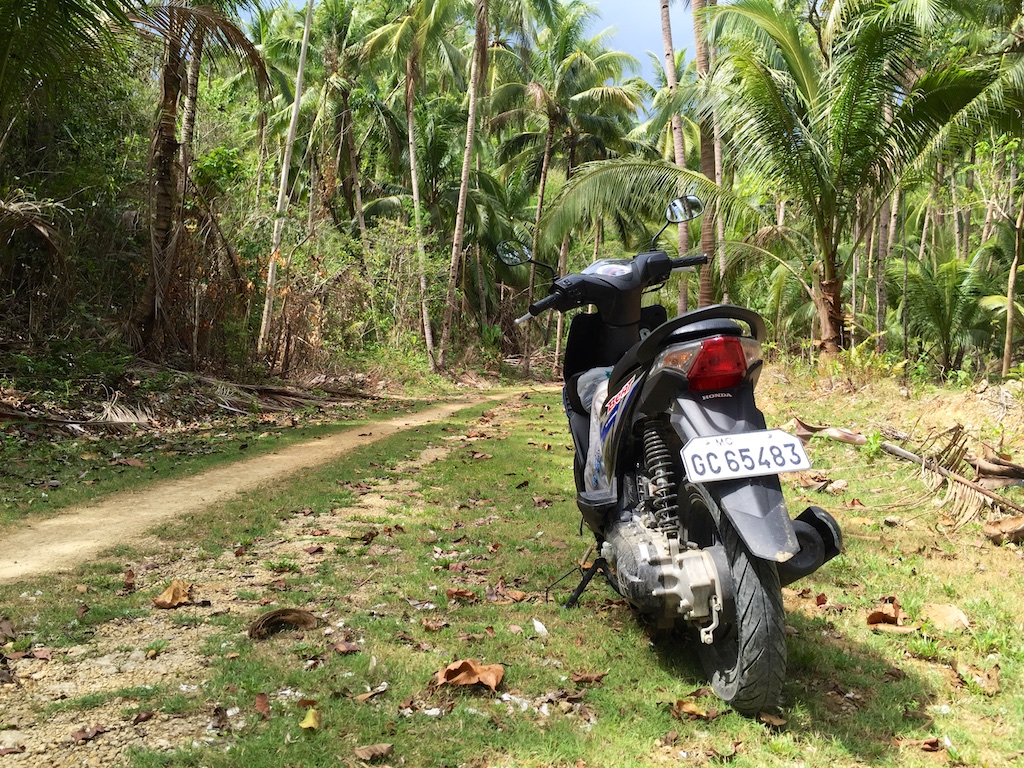 The road was like this for a good hour
I'd expected a main road to run along the beach where the hotels are but there isn't, instead there are many small roads that individually run to the hotels which are out on their own, though you can get between them quickly by walking along the beach. The beach at the resort area (in total it runs for miles and miles) is good for walking and relaxing but not really for swimming, it's just too shallow and rocky.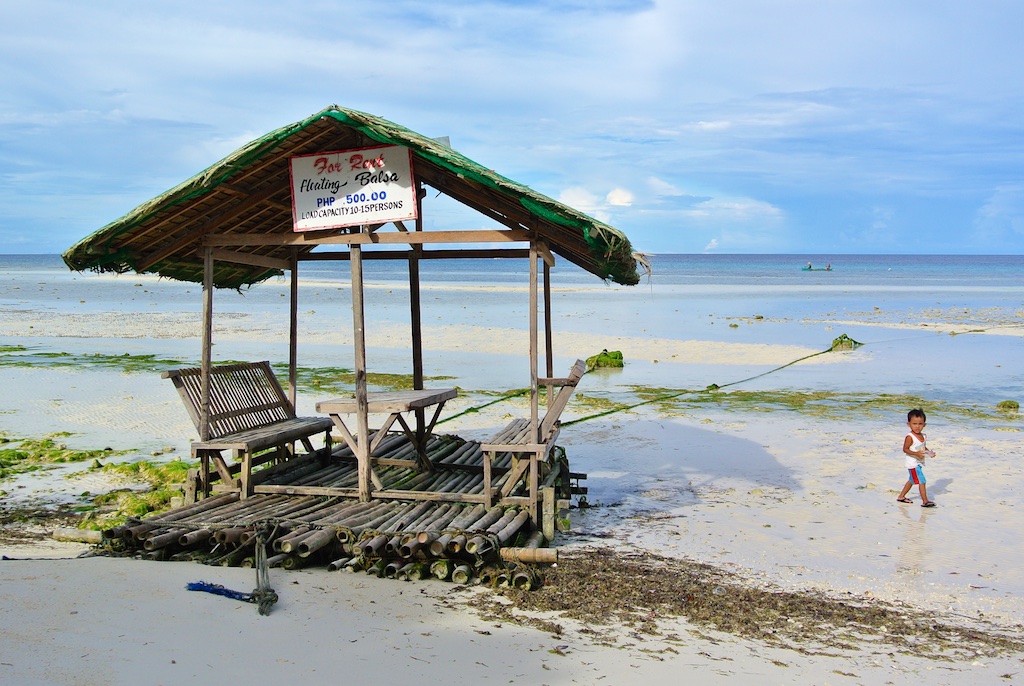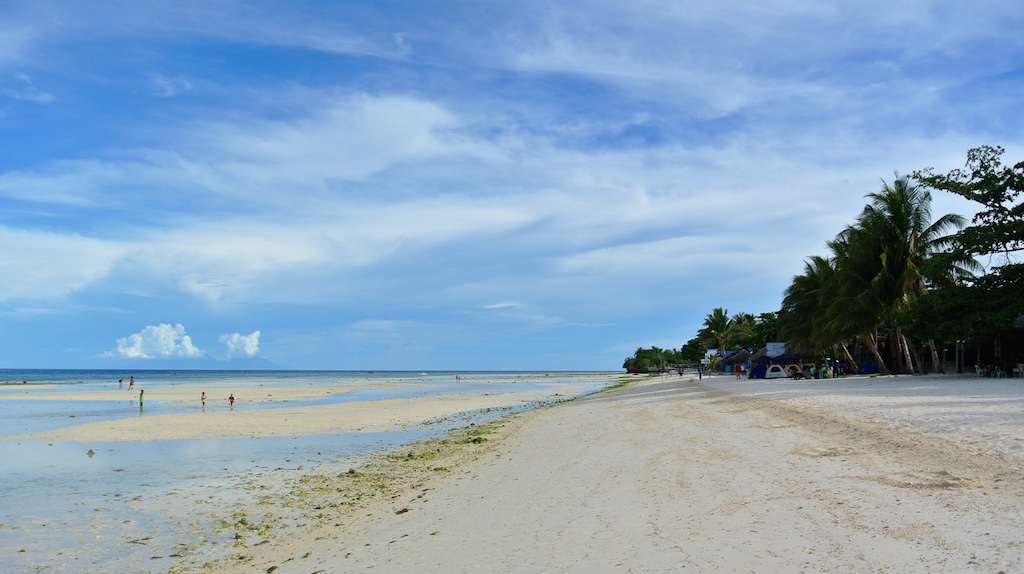 After a night in Anda I set off back to Tagbilaran. When I woke it was torrential rain and I waited for four hours before leaving in the hope it would stop, but I had no such luck. The road for the two hour ride was great, right along the coast as I'd been after the day earlier and it still looked fantastic despite the rain.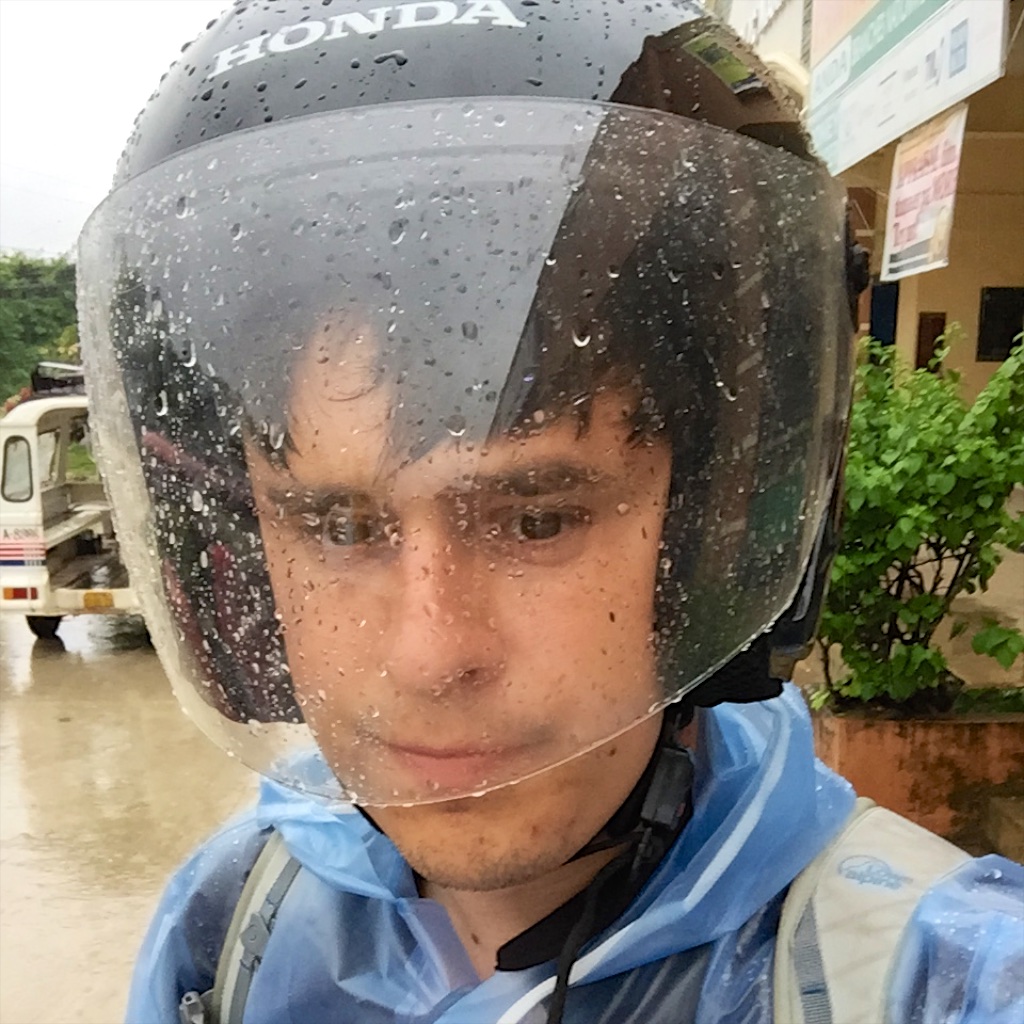 I took a ferry back over to Cebu and had chance to reflect on Bohol a little. I really enjoyed the little scooter tour but in retrospect, the tarsiers and Chocolate Hills can easily be visited in a day from Tagbiliran by scooter and staying over in Carmen isn't ideal as there is absolutely nothing there. Anda was pretty good (ignoring the off-roading and torrential rain) but there are far better beaches elsewhere including my previous stop in Palawan.
That just left me with one night in Cebu and a long morning to visit a few sights including the Basilica of Santo Niño, a church which houses the oldest religious relic in the country.
The busy week concluded my trip in the Philippines, even with an entire month of travel and visiting a handful of places I barely scratched the surface of what there is to see there.

---