From Manila I took a one hour turboprop flight to the small island of Coron in the Palawan province of the Philippines. The province is home to great beaches, islands and good diving spots and tourism has been booming for the past few years. Infrastructure is lacking in places although major roads are being resurfaced and ferry services between islands have increased dramatically.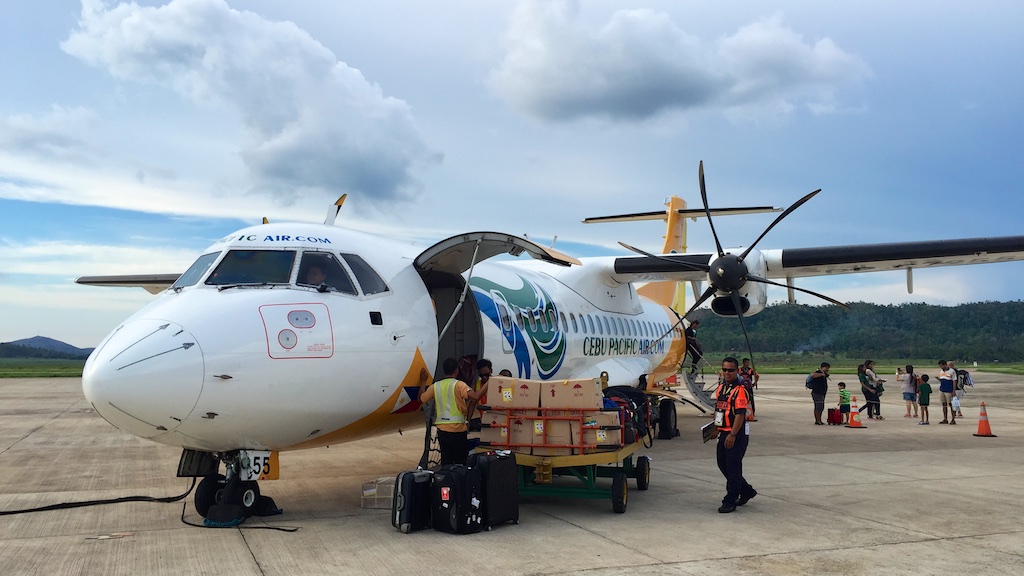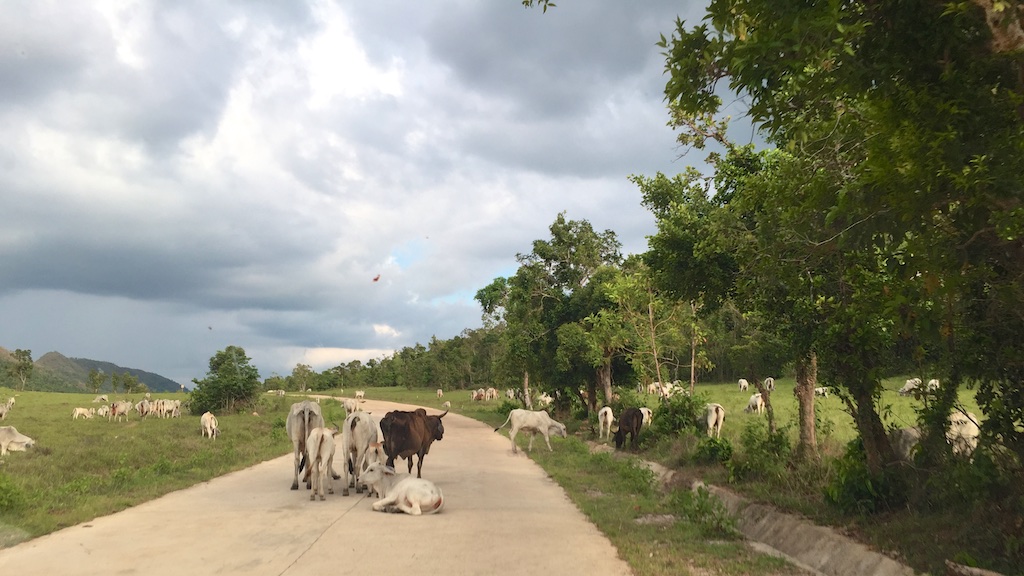 The road from the airport - we had to stop a few times and beep to move the cows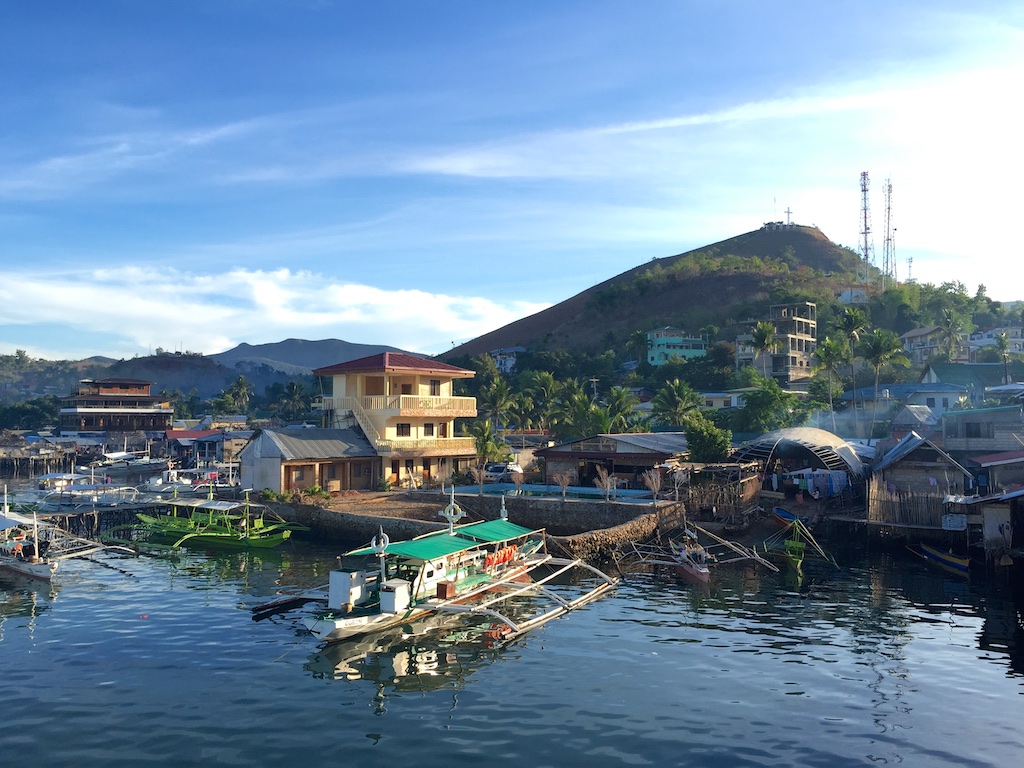 Coron town and Mt Tapyas from Sea Dive Resort
Coron town is nice, relatively quiet and easily walkable. There are some bars that insist on playing music super loud until the early hours though and it's unfortunate that these places get away with it in what is otherwise a sleepy town. Mt Tapyas can be climbed by its 700+ steps and has fantastic views over the town and nearby islands, particularly at sunset.

Coron from Mt Tapyas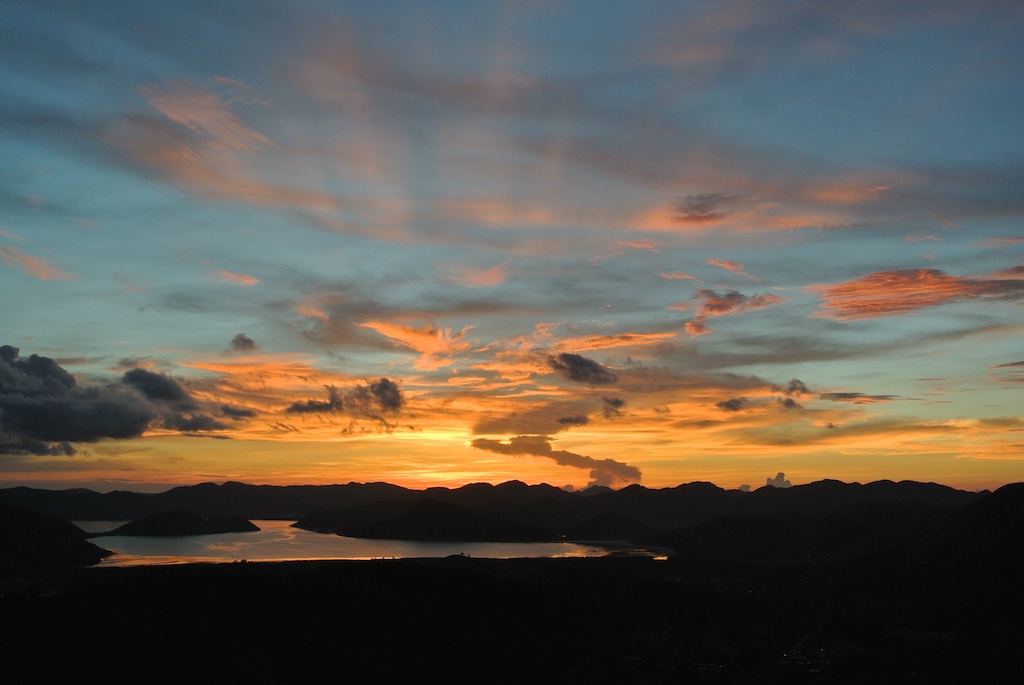 Most of Coron's beauty is on the outlying islands though and tourists generally take one of the island hopping tours that cost around £10 for the day. There are several tours each stopping at around six places with a break for lunch.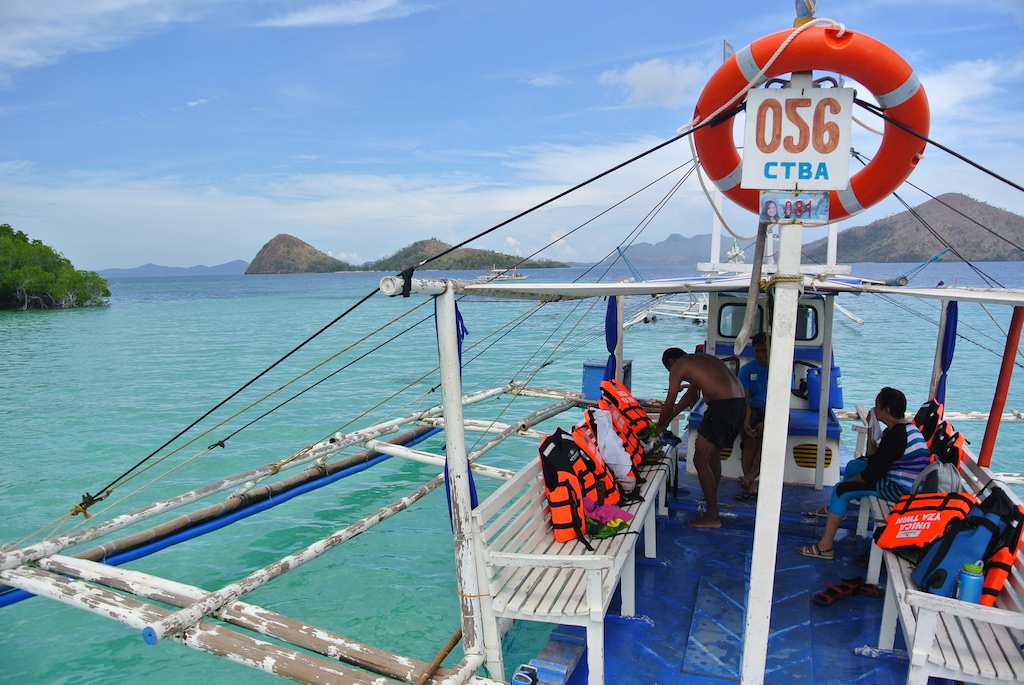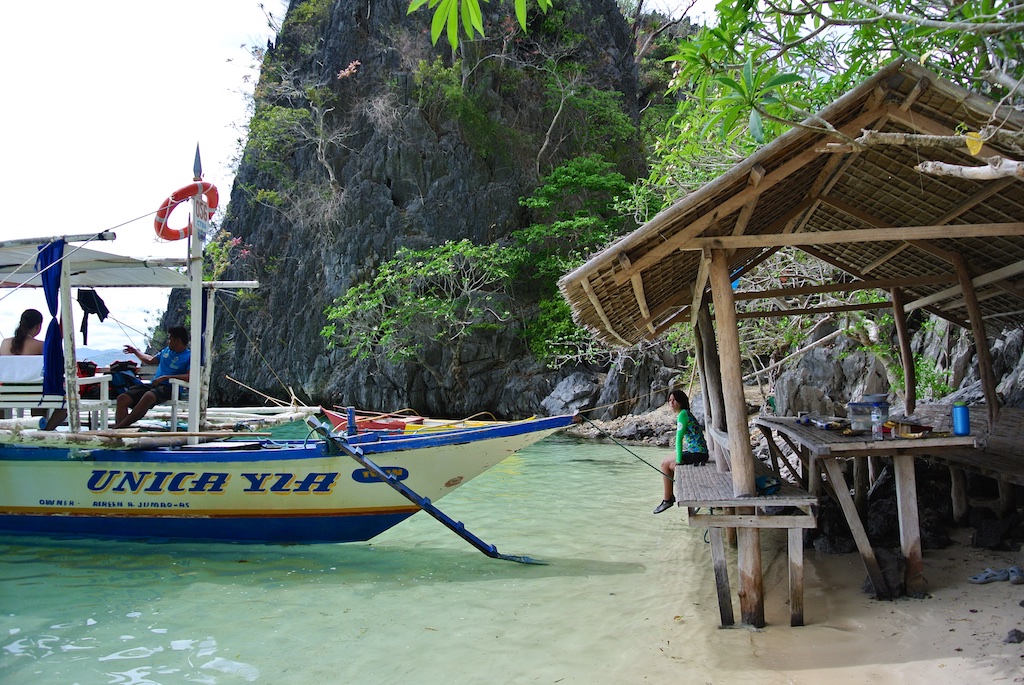 Lunch stop
Most of the stops were bays and lagoons and we could go snorkelling straight from the boat, the water being very clear in most parts with plenty of coral. One stop, Lake Kayangan, was around a 15 minute walk with some great views on the way up. The lake was busy when we arrived but eventually the others left and our small group of around ten were left with the place to ourselves.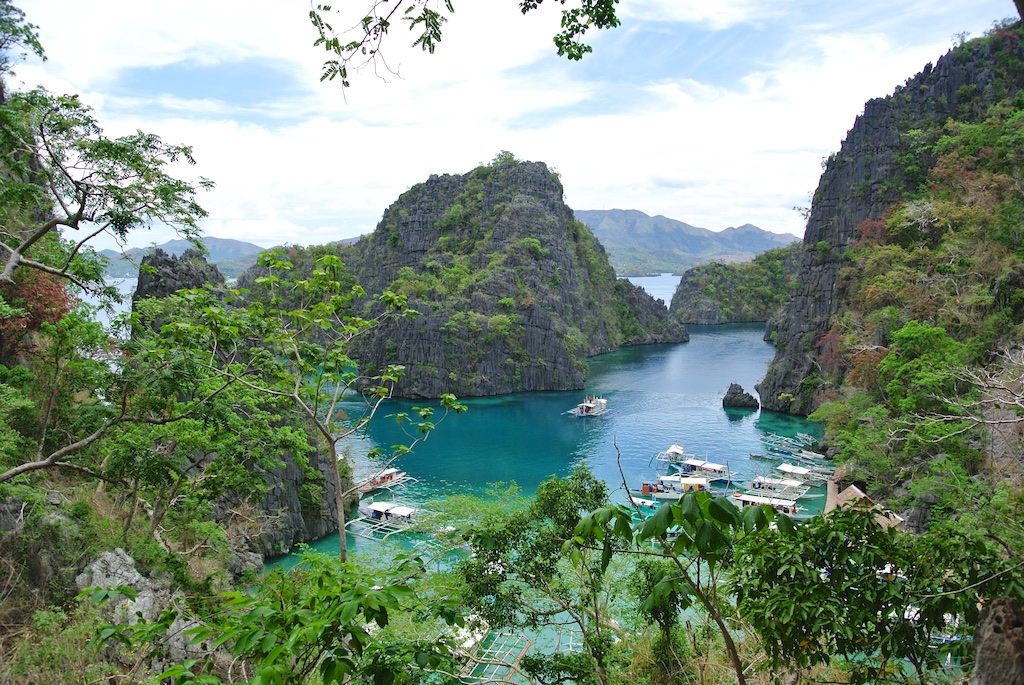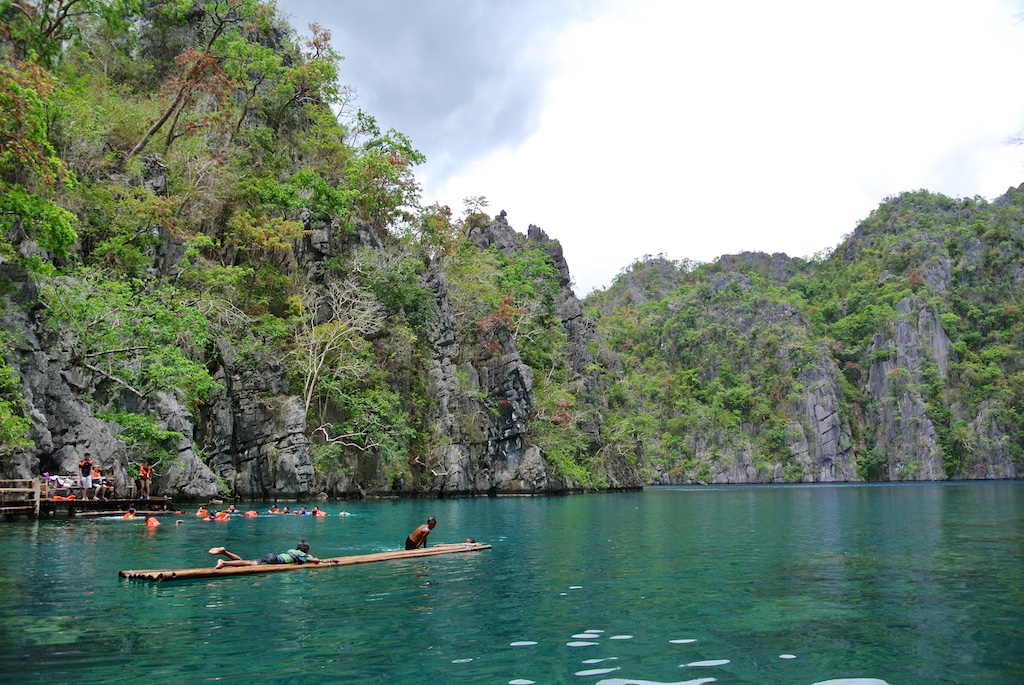 I also did two scuba dives while there, both fun dives without qualifications but still worthwhile. The first was a beginner dive, the second was to a Japanese gunship wreck. There are many wrecks around Coron which make it extremely popular with divers, but it's only Skeleton wreck that's shallow enough at around eight meters for beginners to visit. The dive at the wreck was a highlight of the trip and worth blowing the budget for.
From Coron I took an eight hour ferry to El Nido, a popular resort that gets many of Palawan's tourists. There are some wooden seats inside the ferry but it's more comfortable to lie on the top deck, preferably on a pile of lifejackets. After eight hours I was ready to get off but the scenery on the way was great. The ferry messed us around and stopped on the opposite coast, and instead of docking at a port we had to take a smaller boat to land. We then finished the trip to the opposite coast by three minibuses for 45 minutes, an annoying and unexpected process which saves the company some money by not registering the boat in El Nido.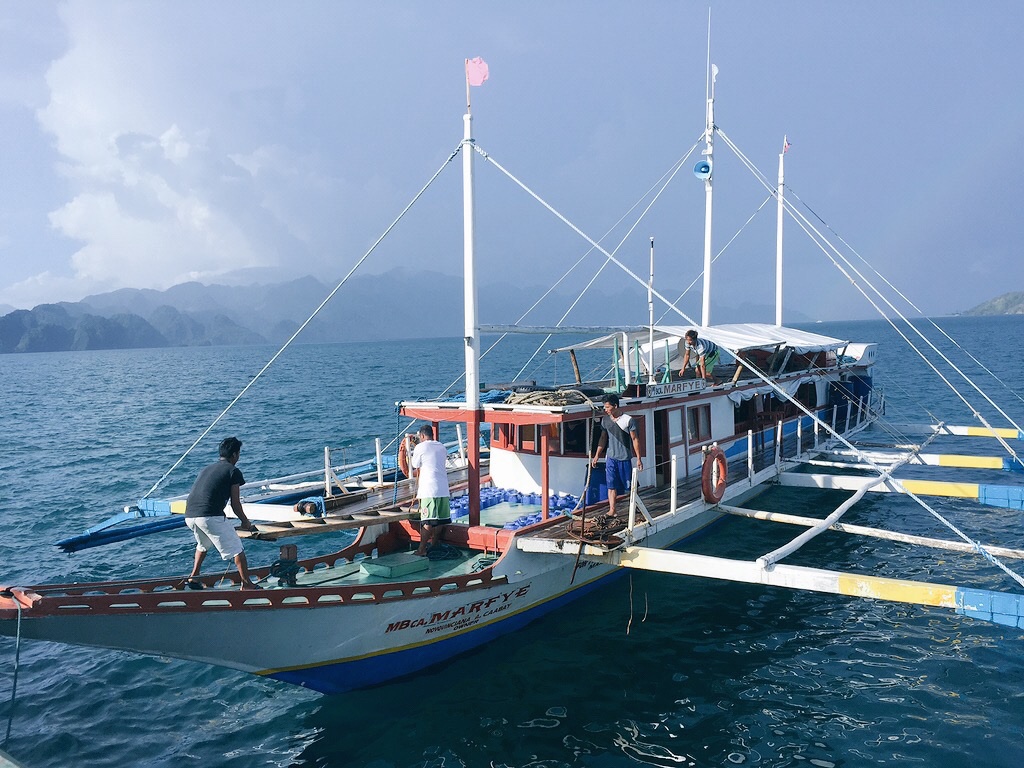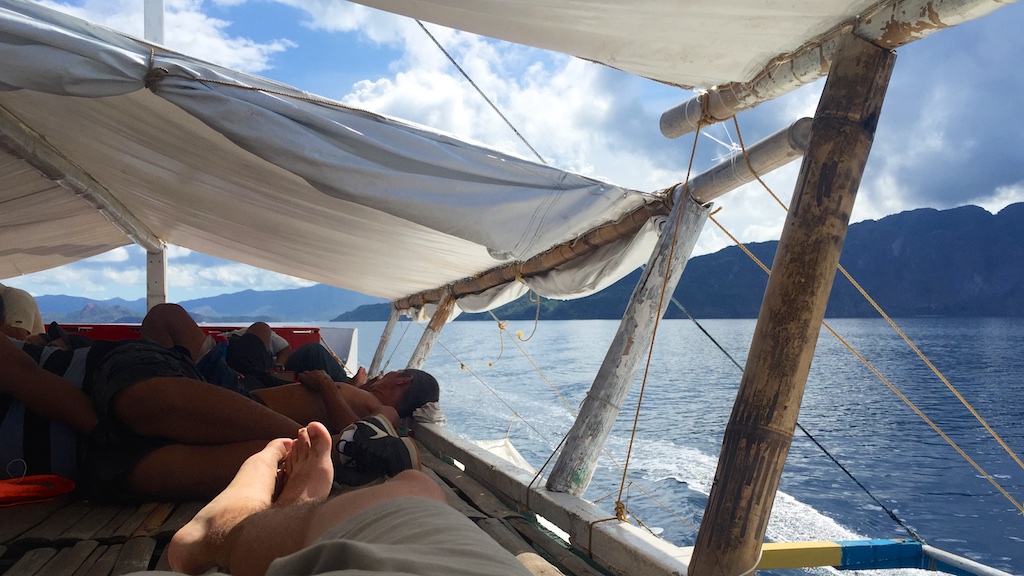 While El Nido has some beaches they are mostly a tricycle ride away and island hopping tours are again the main activity for visitors. There is the main beach which is great to walk down but isn't suitable for swimming because of the amount of boats and dubious liquids being dumped into it from the town. Unfortunately the town is far more touristy than Coron as island tours have doubled in price in the past year, tricycle drivers hassle you continuously and most places serve western food with a much smaller selection of local food. Still, as the photos show there are certinally worse places to be.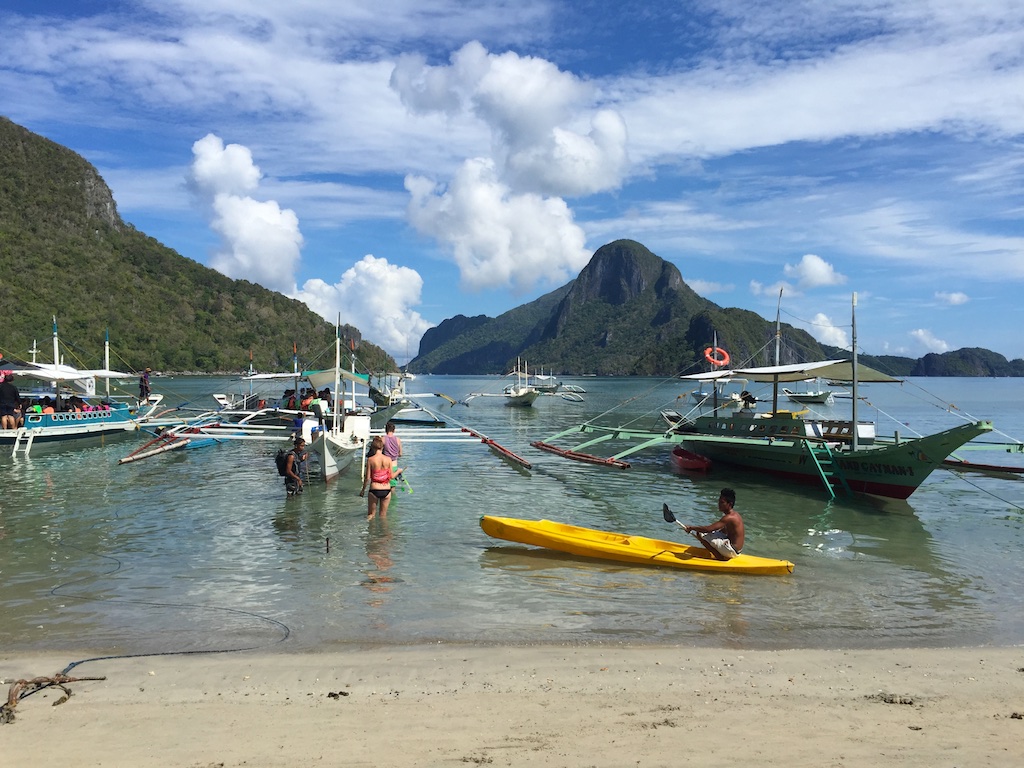 El Nido beach and town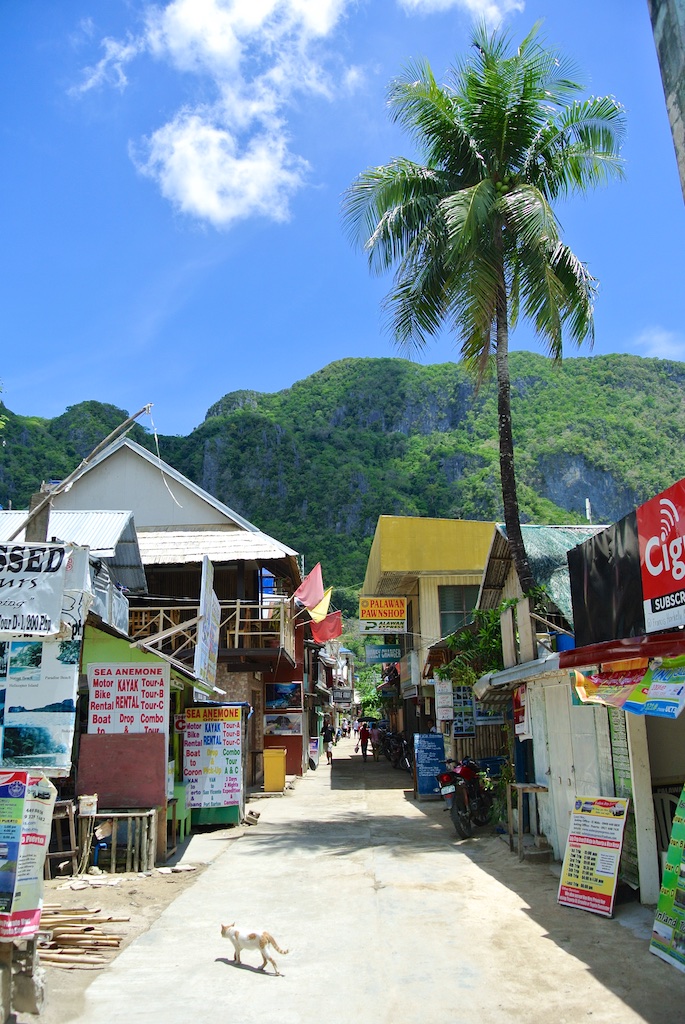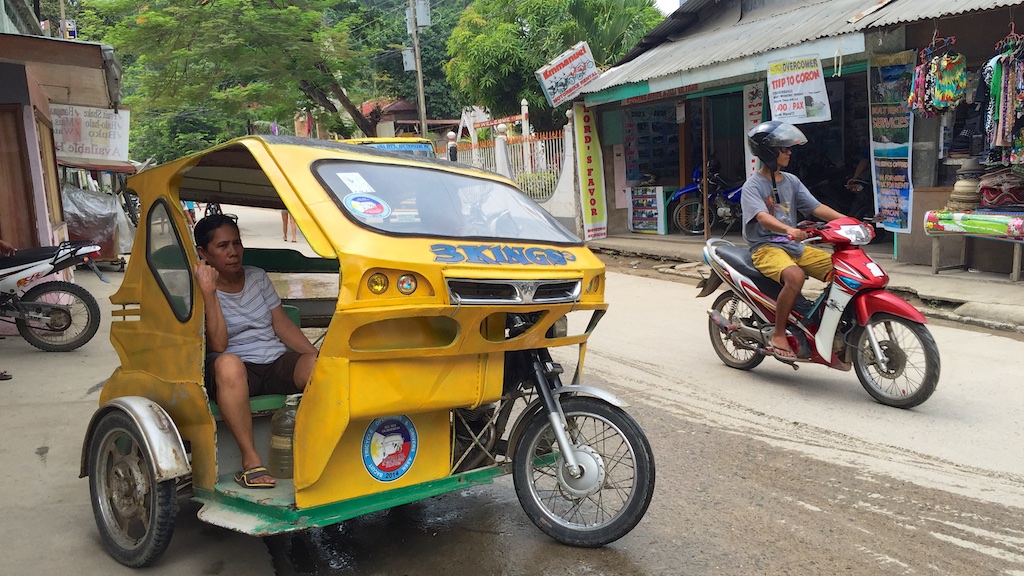 Tricycle in El Nido, far more elaborate than those in the cities
The places visited on the island tours were incredible with great snorkelling spots, beaches and lagoons with super clear water. I would have done a second tour but El Nido doesn't have an ATM and I was completely out of money, having about £6 left when I arrived in the provincial capital Peurto Princessa a couple of days later.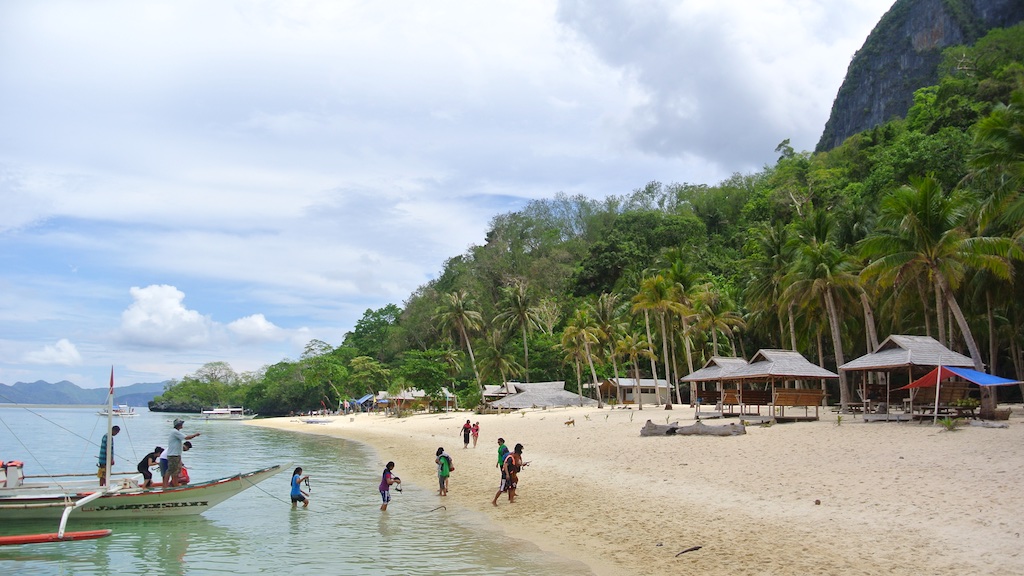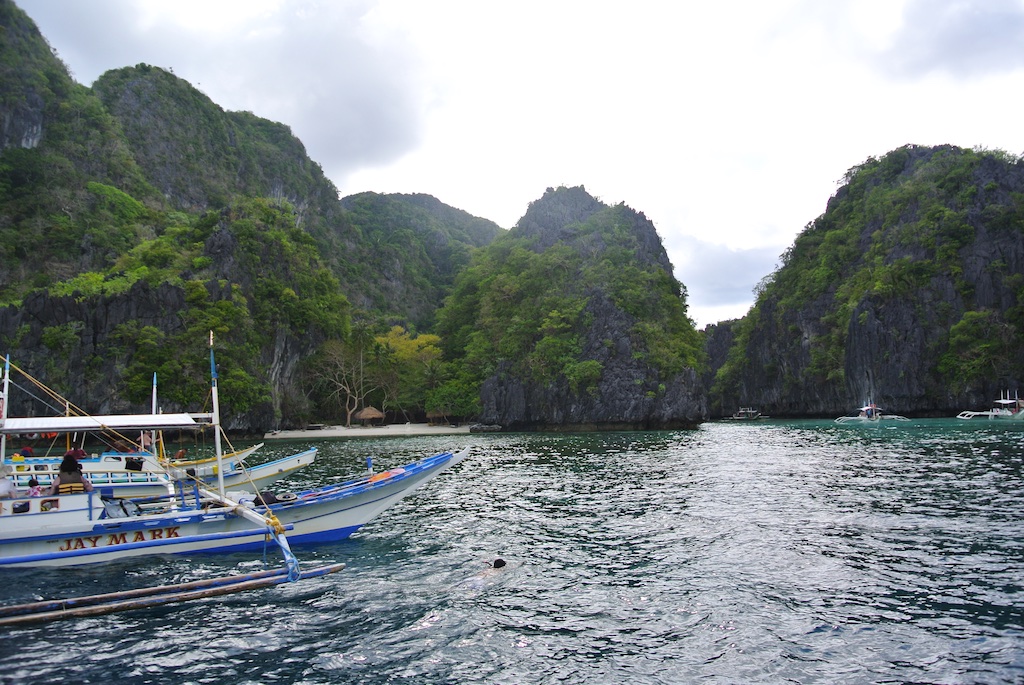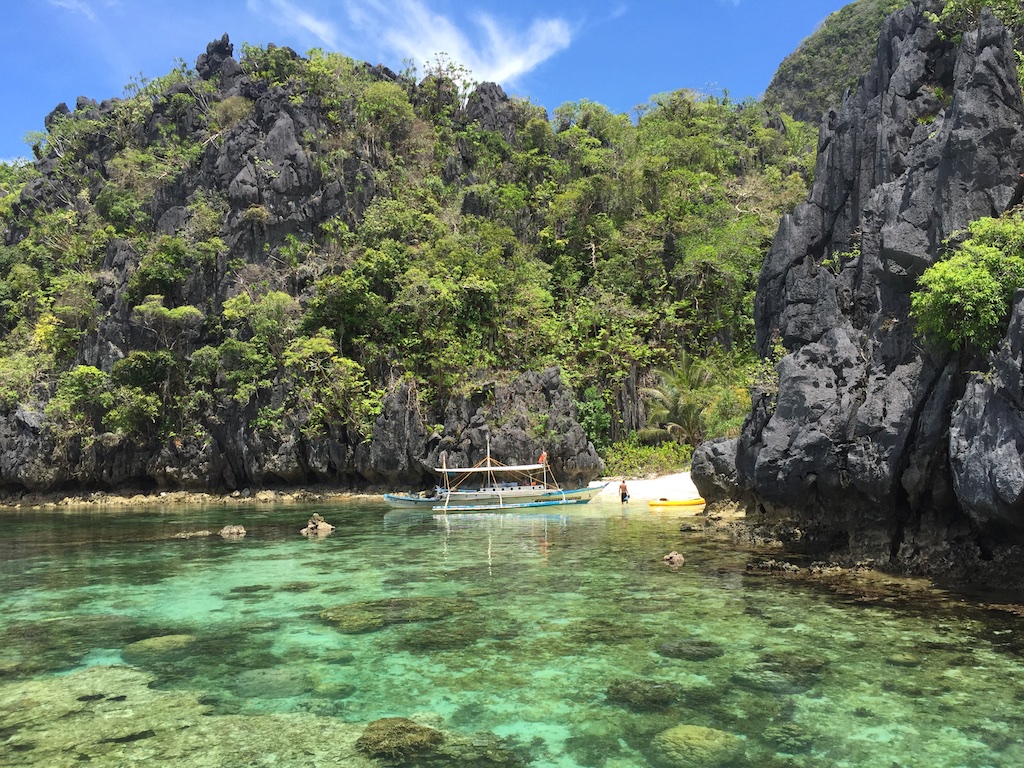 I'd planned to spend the last two days in Peurto Princessa exploring the city and taking a trip out to the underground river, now a UNESCO World Heritage Site. Unfortunately I was sick and did very little for two days, but I was at least glad it was here and not in the smaller towns.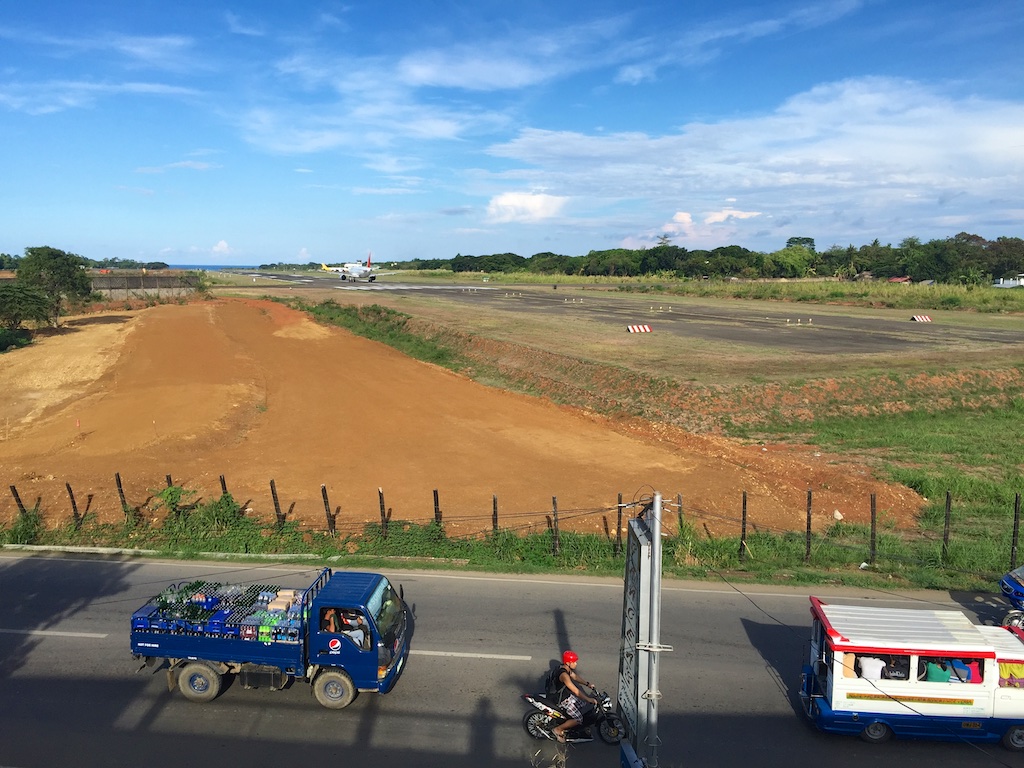 Airport view from Runway Suites hotel
After a total of 10 nights in Palawan I took a flight to Cebu, ready for my third and final region of the Philippines, the Visayas.
---