From Taipei I took a Philippine Airlines flight to the country's chaotic capital, Manila. Being at least a two hour flight from the rest of Southeast Asia the Philippines gets far fewer backpackers than other countries in the region (though there are many other factors at work too), and Manila is often seen as an entry point rather than a must-see destination.
Metro Manila is a metropolitan area made up of several different cities one of which is, quite confusingly, called Manila. It's congested, polluted and isn't the safest of places. Flash your phone around on the street before boarding a jeepney, a bus-like vehicle, and you could find you and everyone else on the jeepney being robbed further down the road. And while I generally love walking around cities that doesn't extend to most of Manila. The pavements can be busted up or blocked and street lighting is poor which makes walking around at night quite intimidating.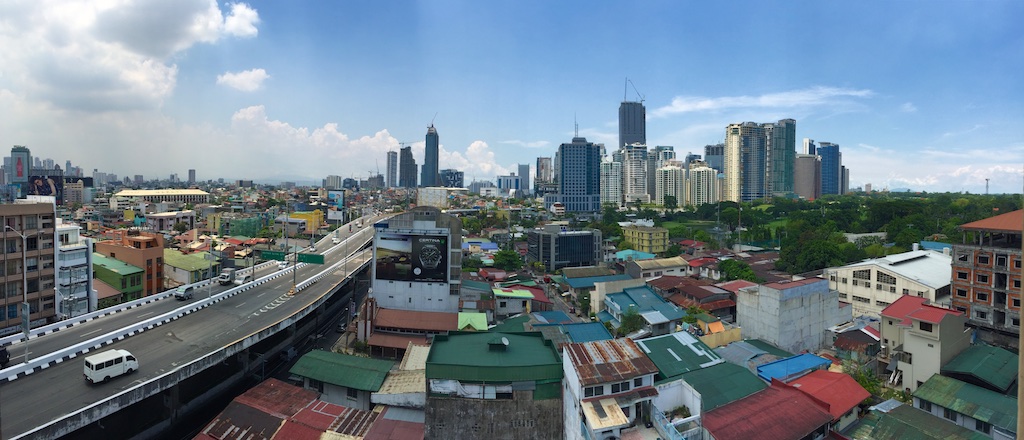 Makati skyline from Our Awesome Hostel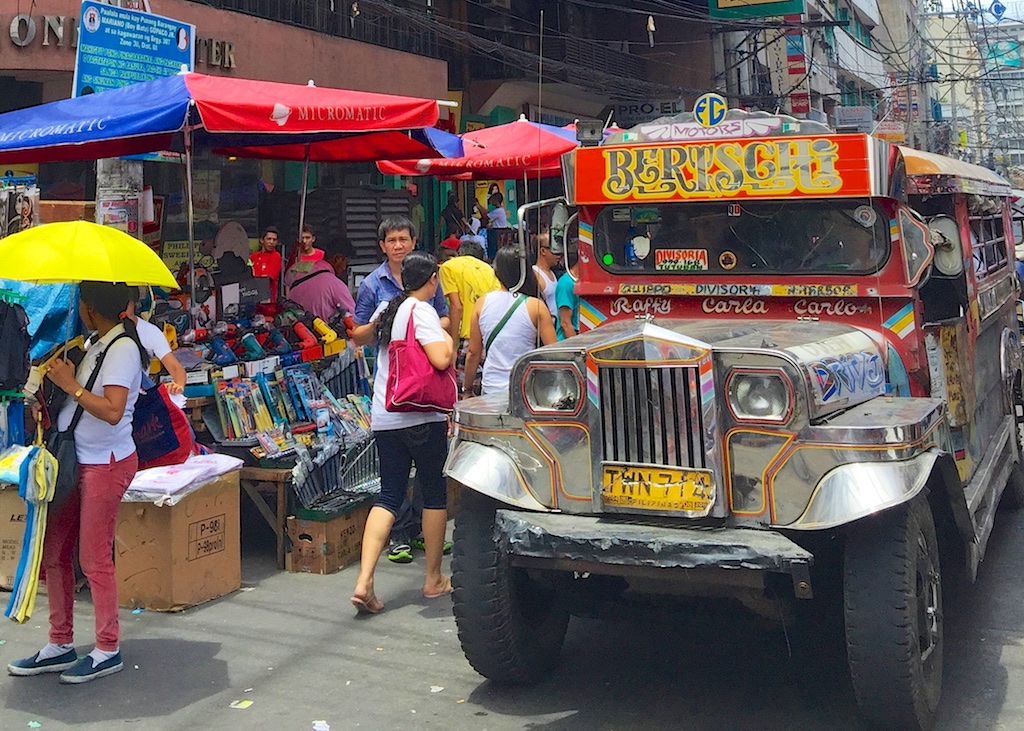 Jeepney
Intramuros is the oldest district of Manila, built by the Spanish under their colonial rule. I used public transport to get there, a combination of the MRT and LRT, both of which were extremely cheap and equally congested. The three MRT/LRT lines cover very little of the sprawling metropolitan area, so outside of this a taxi is needed - something which generally scares budget-conscious travellers. Manila taxi drivers are notorious for ripping off tourists and refusing to use the meter but either that's exaggerated or I just got lucky everytime.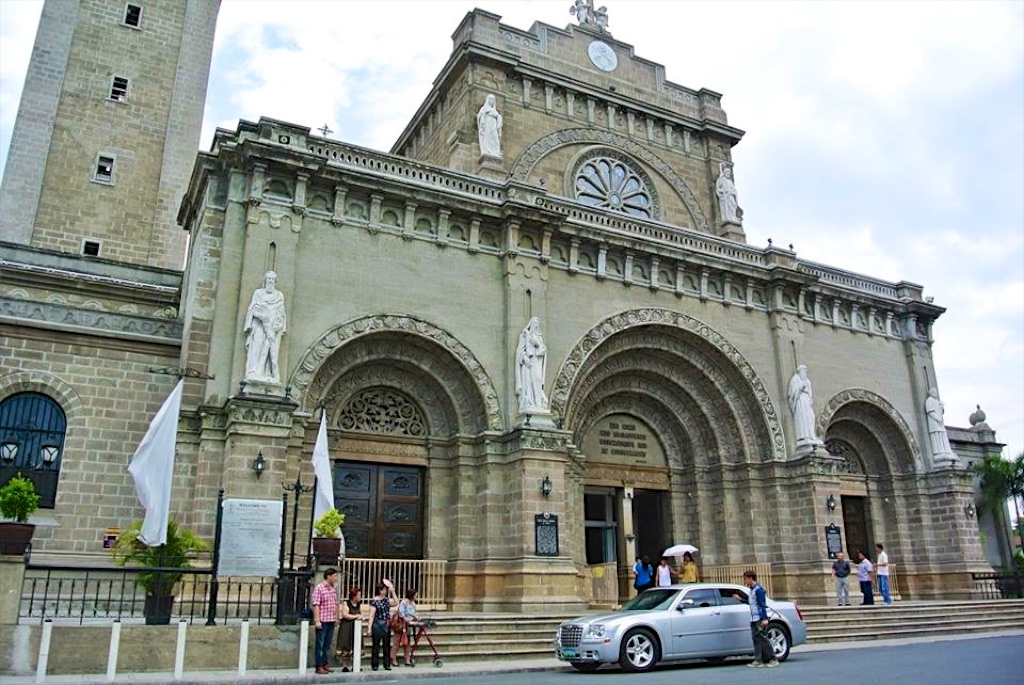 Manila Cathedral (above), Fort Santiago (below)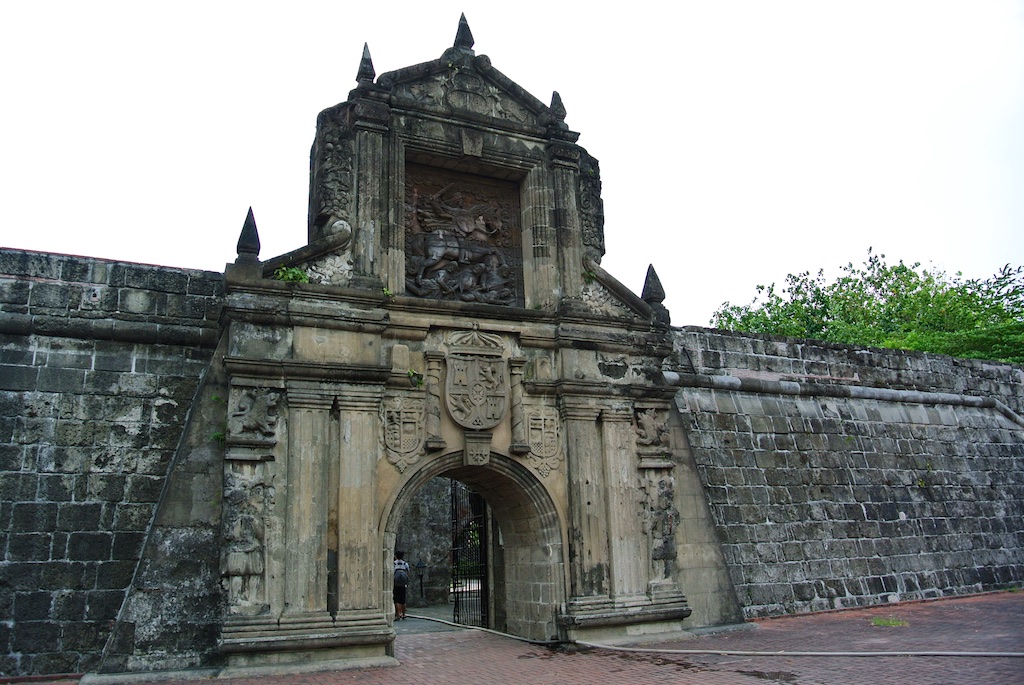 The district has some beautiful buildings which have been well preserved including Fort Santiago. National hero and revolutionary José Rizal was held at the fort before his execution by the Spanish and there is a museum of his life to visit in addition to the fort structure itself. There are many touts around Intramuros though which get a little annoying after a while but they're generally harmless, trying to sell tours, sunglasses and, this is just a hunch, hats.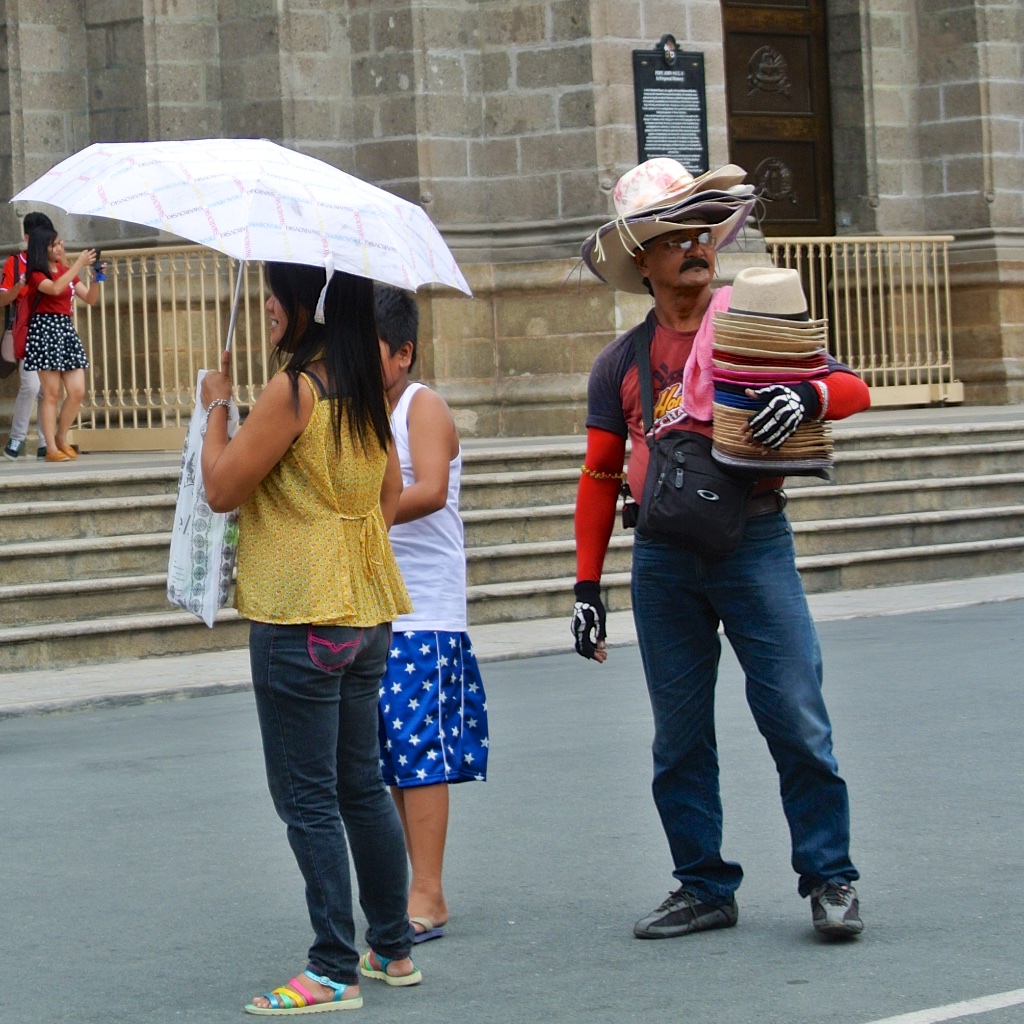 Binondo is another district to visit which claims to be the world's oldest Chinatown. Unlike most Chinatowns but like everywhere else in the Philippines you can find churches, built by the Spanish who wanted to convert the Chinese immigrants. The district is as crazy, busy and smells as great as you'd hope it would.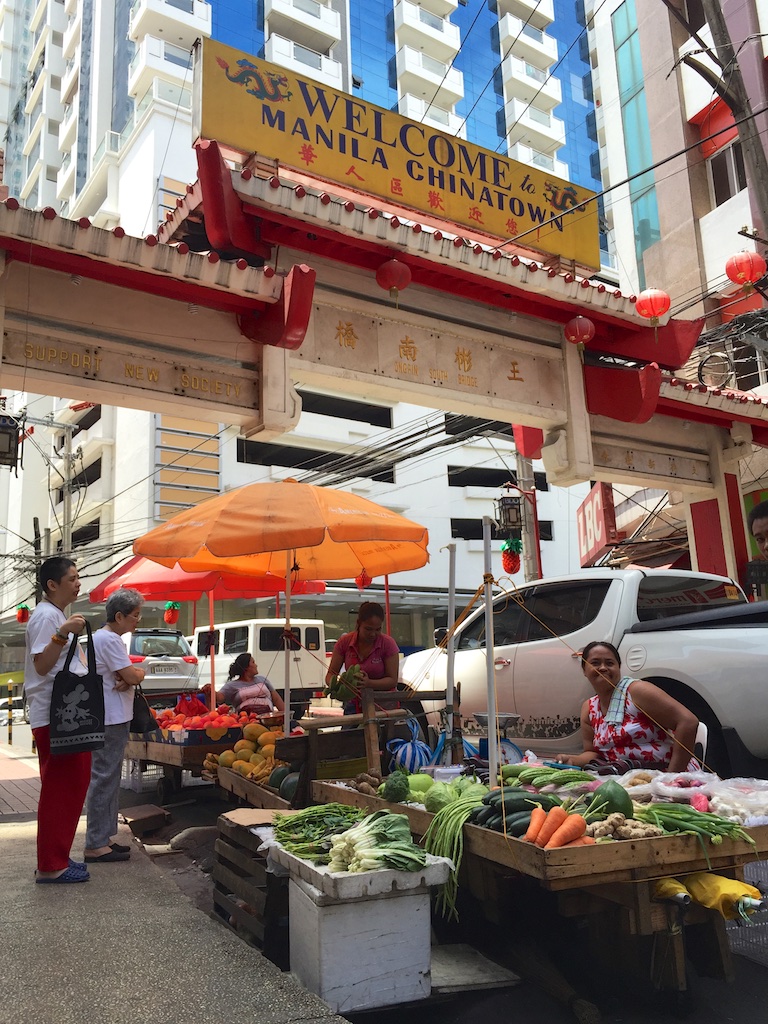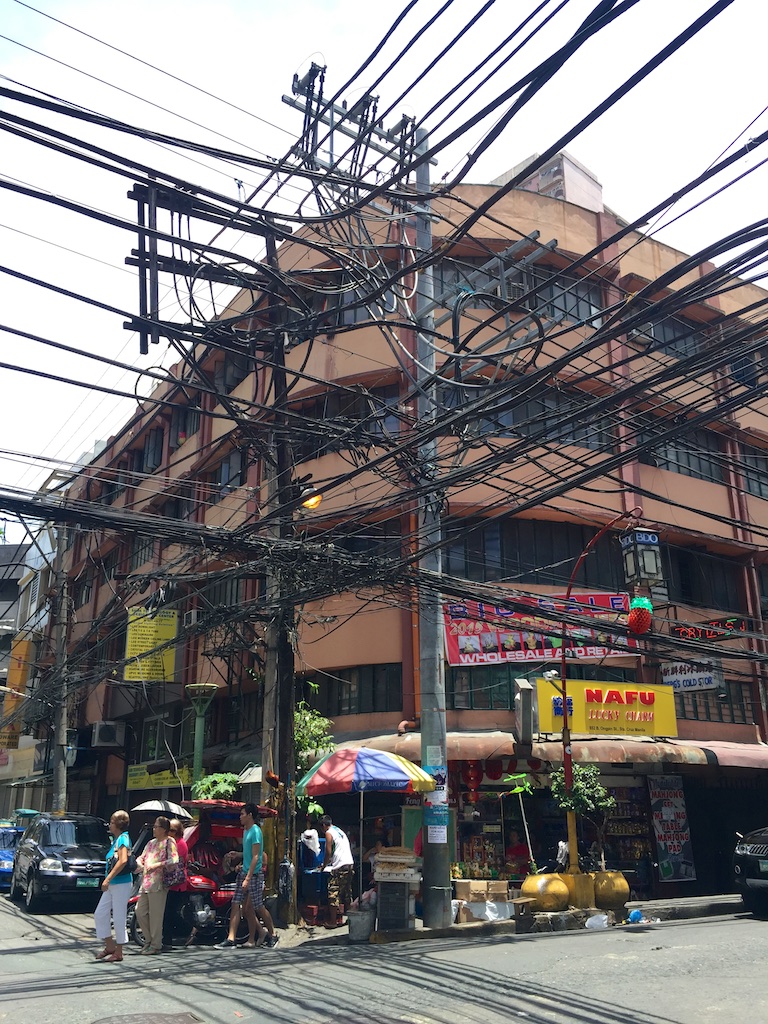 While seeing the above two districts over a weekend I also passed through quite a few markets. Some were small and had popped up around road intersections. Others were huge and ran for hundreds of meters under railway arches and side roads.
The markets were colourful and vibrant and they're a joy to just wonder though even if you don't intend on buying anything. Care should be taken with belongings though, locals were wearing their backpacks on their chest, not just the tourists.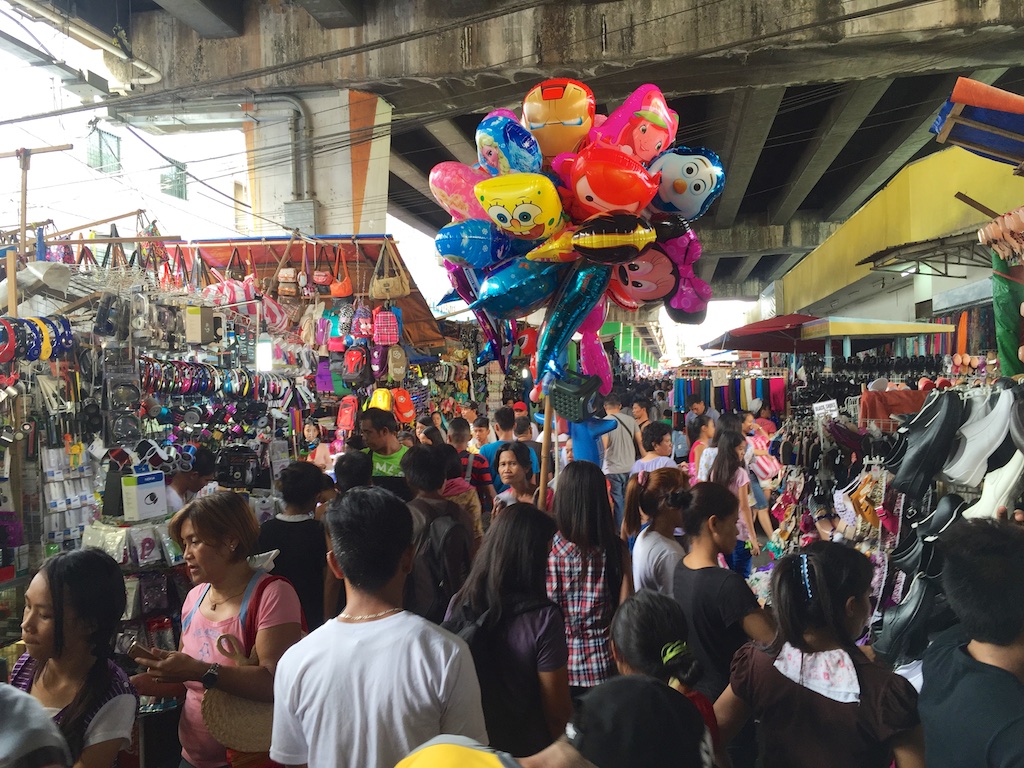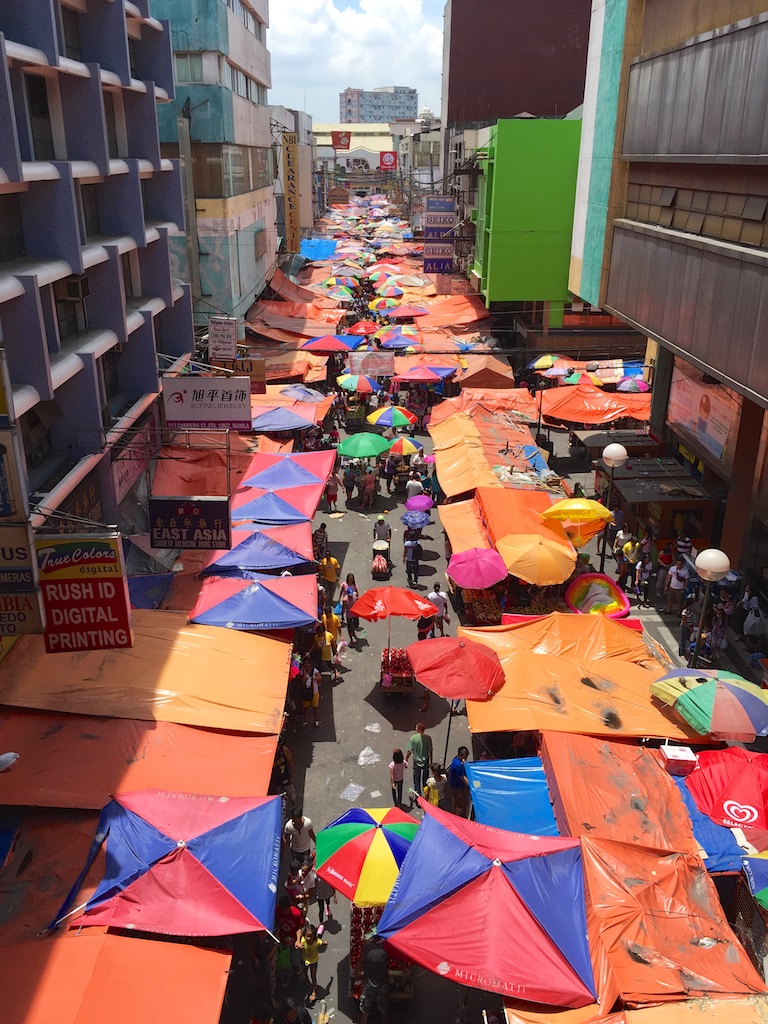 The final district I'll mention is Bonifacio Global City, or just BGC, walking distance from my hostel in Makati. It's a modern city which only started to be built in the late 90s and construction is still booming. Unlike many other parts of Manila it's pleasant to walk around with big pavements, street lighting and towering buildings. The whole area is clean and feels safe, even if Starbucks does have an armed security guard. It's a completely different city that wouldn't feel out of place in Singapore, let alone Manila, but it highlights the absolutely hideous gap between rich and poor.
That isn't to knock BGC which is a fantastic area and it's to be expected in any developing country, but it gives pause for thought when you have street kids in one part of Manila and designer stores and food festivals in another.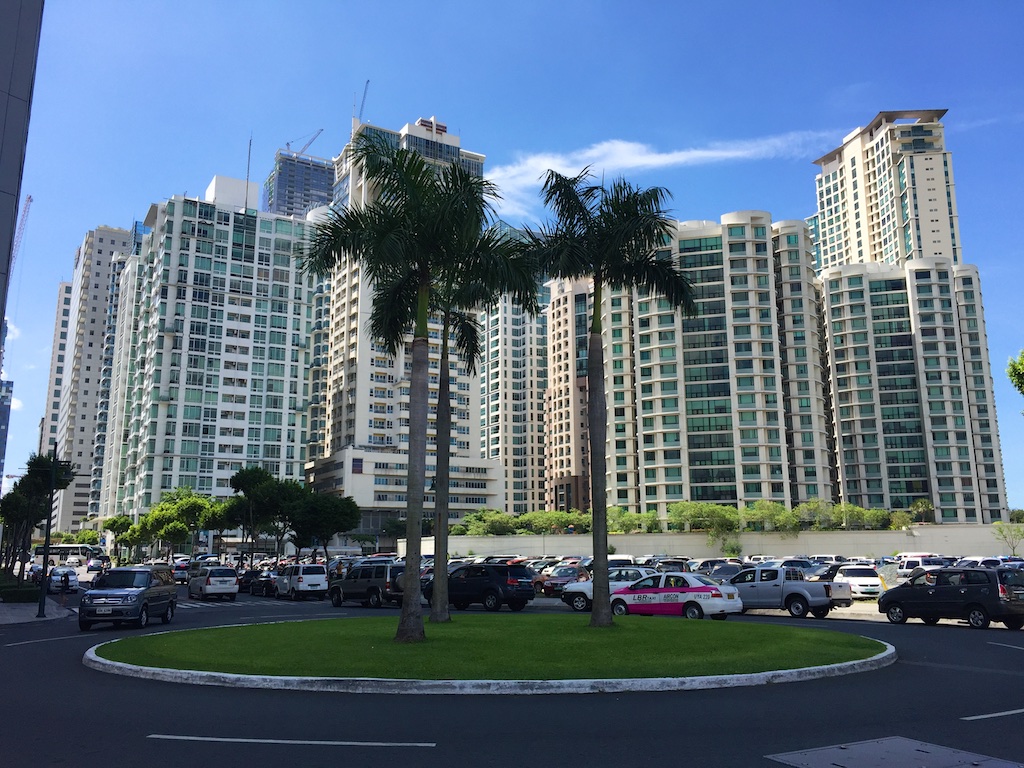 Food festival on Bonifacio High Street
Manila has some very rich and interesting history, and also some less pleasant parts. The best advice I read before visiting is that Manila does not represent the many different islands of the Philippines. To get a good feel for the rest of the country you really need to go and visit it.
---