From Taipei I took a train about two hours to Hualien on the East coast. I didn't see much of the town itself but I took a day trip to Taroko Gorge National Park, one of the biggest tourist destinations in the country.
Taroko is about 90 minutes from Hualien and there's a tourist bus you can hop on and off around the park. I took it out to the furthest stop first, then managed to cover a few trails working back towards the park entrance.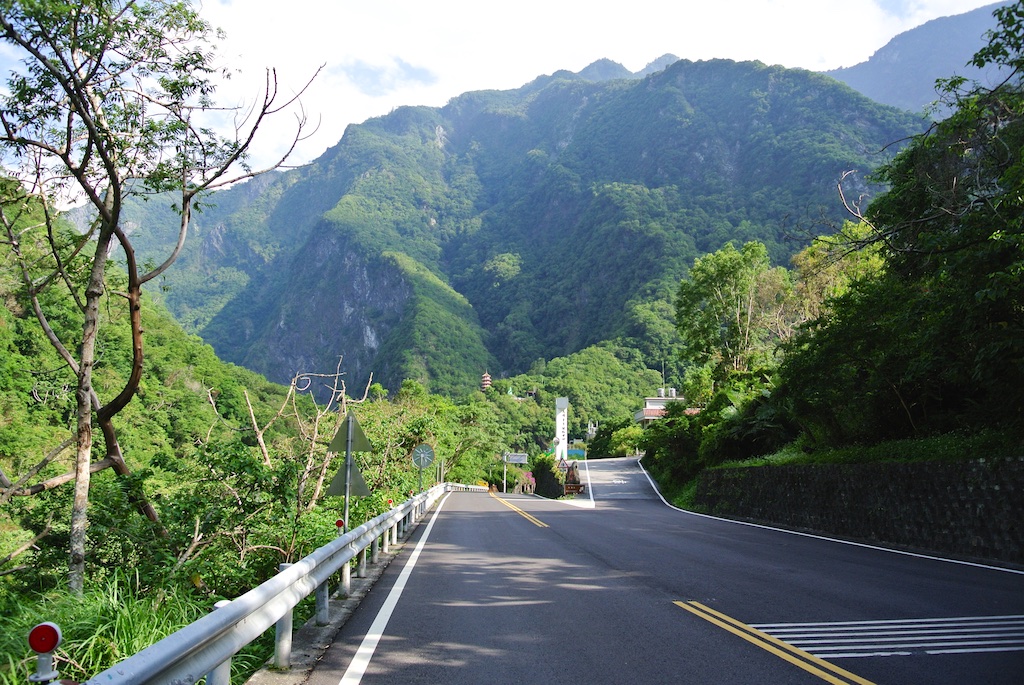 The Baiyang Waterfall trail is one of the longest but still only takes around 45 minutes each way - none of the trails are very challenging but the scenery is fantastic. On the trail there are a number of tunnels, long enough to need a torch to see where you're walking in the middle section. You're also hurried through the entrance to the tunnels for fear of falling rocks around the area and some trails require a helmet to be worn too. There hadn't been any major rainfall or earthquakes recently though (Taiwan is very seismically active) so it was all fairly safe. As the name suggests there's a waterfall at the end, though the trail itself is more impressive.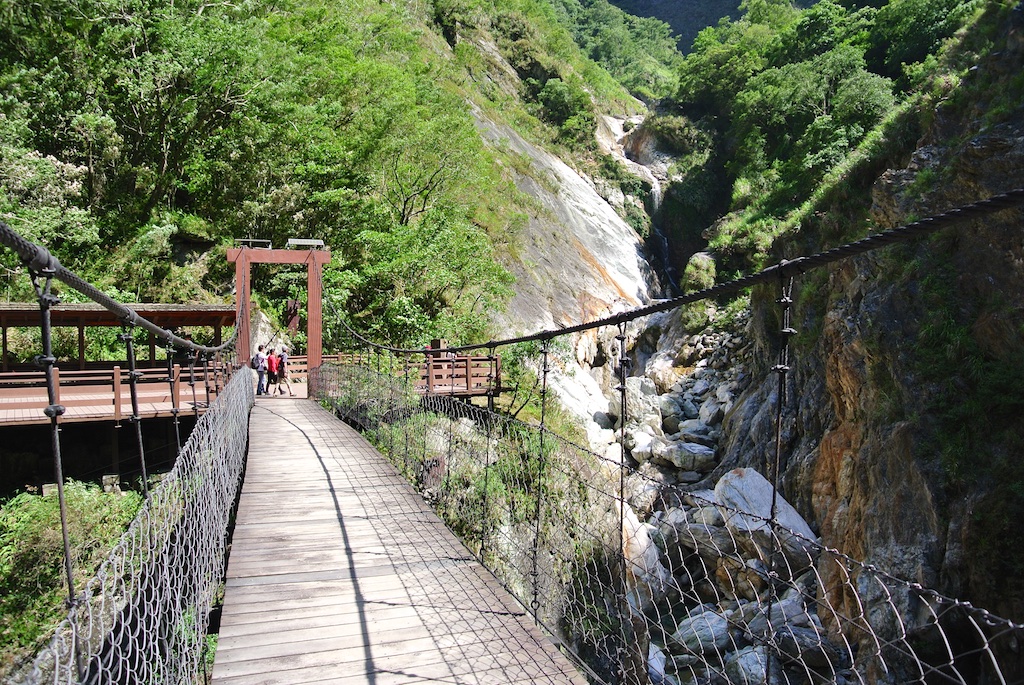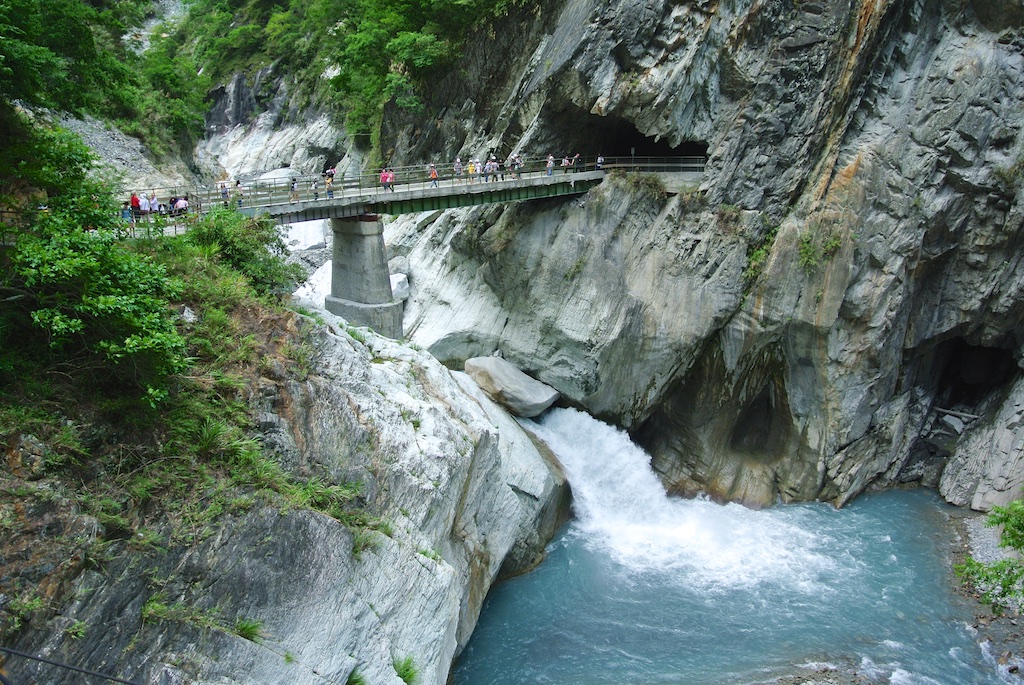 Another trail was Lushui, part of an old mountain road the colonial Japanese carved out into the mountain side, it also has great views though not as remote as the waterfall trail.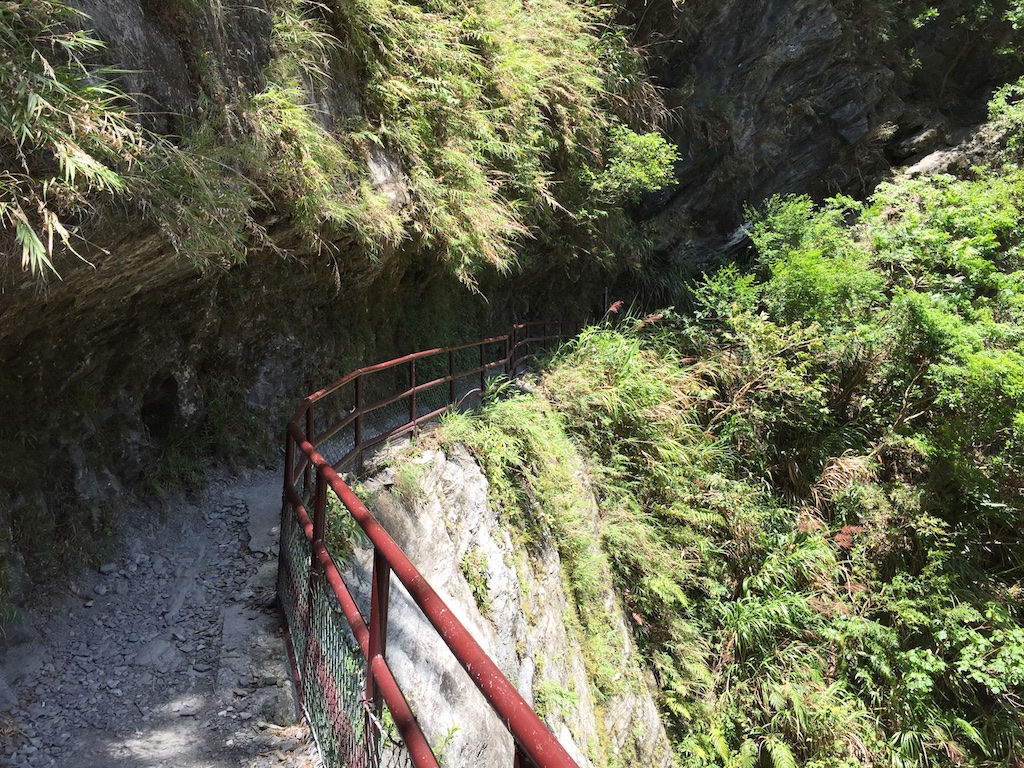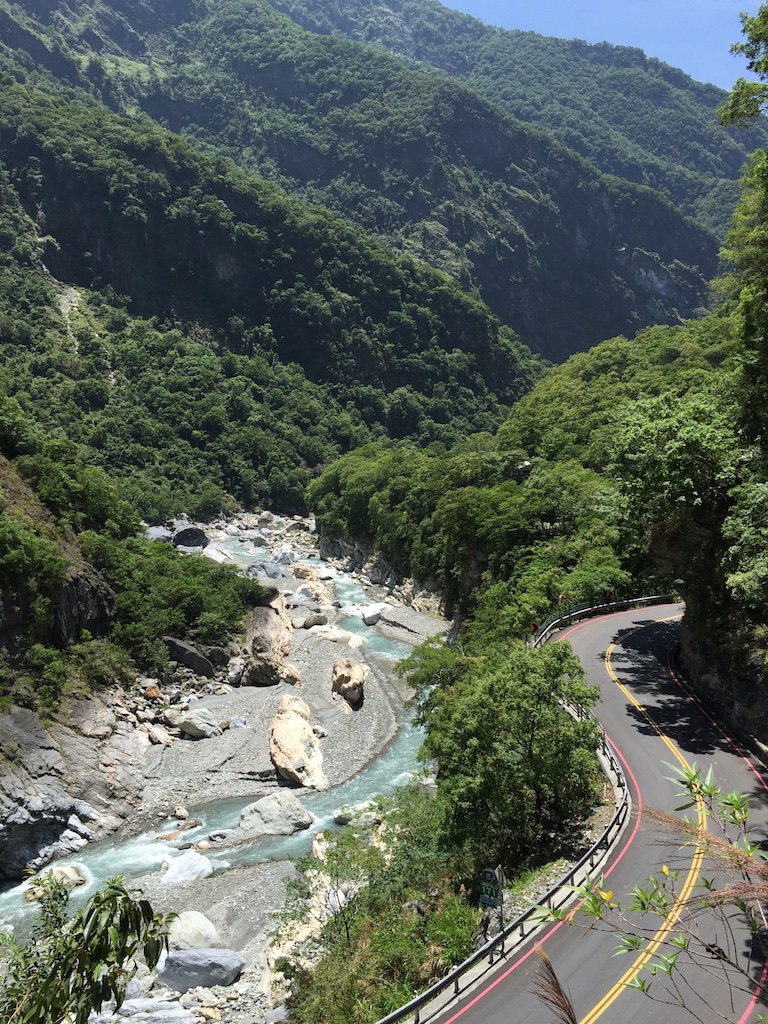 Finally I went to Swallow Grotto, a short trail with some great views down into the gorge and of a bridge. The bridge unfortunately needed a permit to walk across which I'm guessing was to stop the ten coaches of tour groups from crossing. Just as one group left another would arrive. It's great that a national park is so accessible to visitors but the trails further out are far more impressive without all the crowds.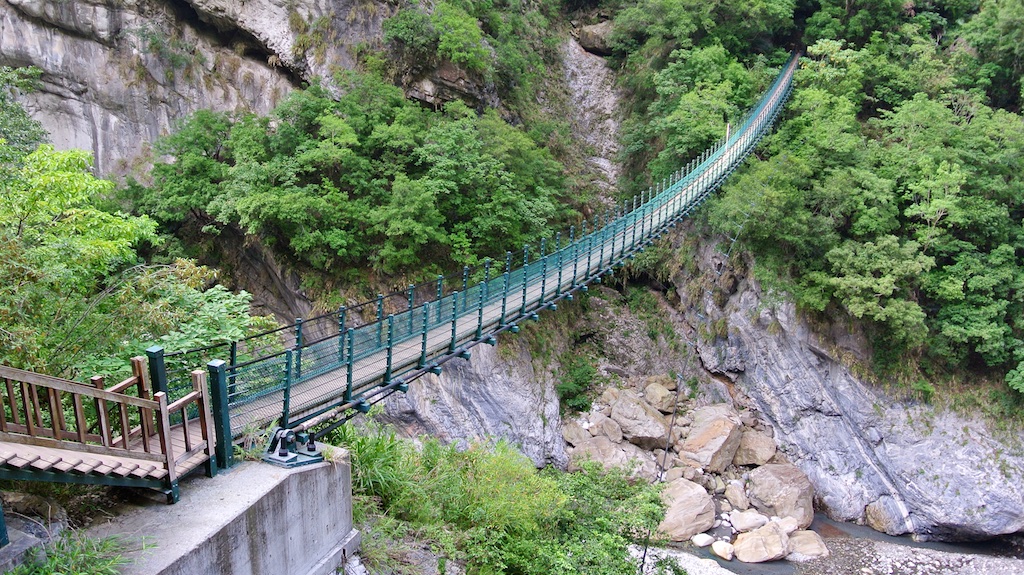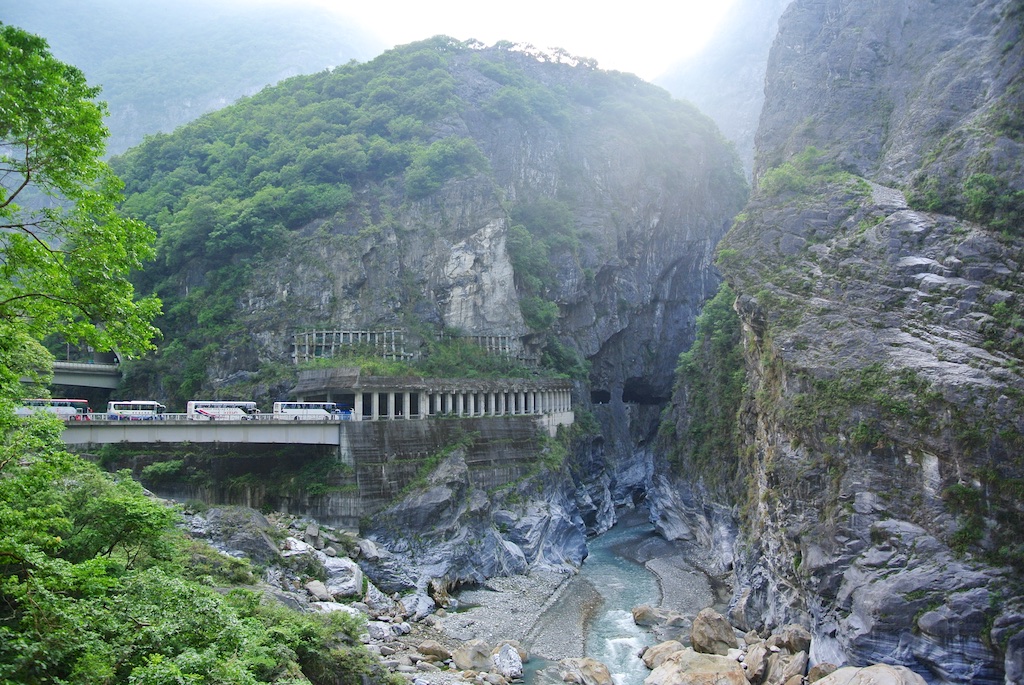 I almost skipped Hualien to spend more time in the cities but I'm glad I didn't, it's really worth the short trip from Taipei.
---